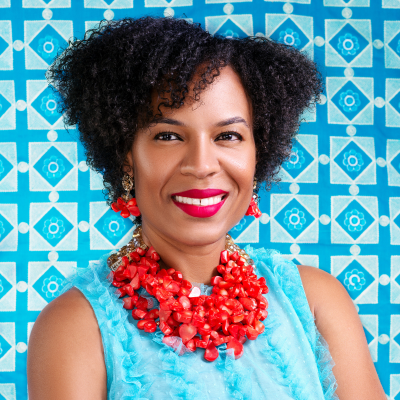 APG is pleased to announce Adrienne Abiodun of Tampa, Florida, USA, as the winner of the inaugural Kenyatta D. Berry African American Research Scholarship.
The scholarship, which recognizes an aspiring professional with a significant interest in developing a career in African American genealogy, is named for former APG President Kenyatta D. Berry, in recognition of her extensive contributions to the field of genealogy, especially African American genealogy and enslaved ancestral research.
Abiodun is a professional genealogist and a staff genealogist with Legacy Tree Genealogists. Her personal and professional genealogical pursuits span two decades, with areas of expertise in African American genealogy, Deep South U.S. research, lineage societies, and genetic genealogy. She is a member of APG, the Florida Genealogical Society, Sons and Daughters of the United States Middle Passage (also serving as a Board member), the Daughters of Union Veterans of the Civil War, and the Daughters of the American Revolution. She is also the current president of her local Children of the American Revolution society. Abiodun strives to make genealogy down-to-earth, fun, and attainable by anyone interested in their family history.
The scholarship includes registration for the APG Professional Management Conference (PMC) 19–21 October 2023 in Salt Lake City, Utah, and a stipend to defray the costs of travel and lodging at the conference.
For more information about APG's awards, visit www.apgen.org/cpages/awards.