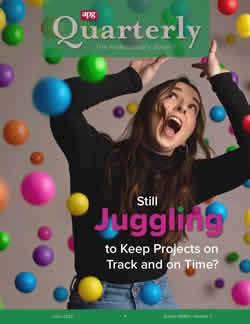 The Association of Professional Genealogists Quarterly (APGQ) is our go-to publication packed with articles and survey results relevant to professionals within the genealogy community, as well as those interested in going pro. Sample topics include:
Growing Your Business—communicating with clients, writing reports, setting fees, using DNA in your business, maintaining business records, developing marketing strategies, evaluating business-related software, and collaborating with colleagues.
Education and Publication—preparing lecture slides, teaching family history, preparing manuscripts for printing, writing as you go, self-publishing books, developing inclusive presentations, and podcasting for professionals.
Expanding Research Skills—demystifying unknown parentage cases, developing forensic genealogy skills, solving genealogical challenges, adding visual context to genealogy research, preparing lineage society applications, translating genealogy documents, and creating citations.
APG members can access digitized copies of the APG Quarterly from 1979 to the present by logging in and choosing APGQ Archive from the Publications menu.
Subscribe today!
The APGQ is a free benefit of membership in the Association of Professional Genealogists. Interested individuals who are not members can also subscribe to the print journal.
What you can expect from the APG Quarterly
Browse the subject index of topics covered in the APGQ from 1979 to the present. The Table of Contents for the current issue can also be viewed. In addition, these free articles offer a taste of what you can expect from the APGQ each quarter.
Write for the APGQ!
One of the biggest benefits of belonging to a professional organization is the learning that happens between colleagues. Consider sharing your passion by contributing to the APGQ. Articles accepted for publication are compensated. Learn more about what we are looking for and how to suggest or submit an article.
Advertise in the APGQ
Share your business or service with our extensive network of over 2,200 professional genealogists from more than forty countries around the world. See our advertising rates.
Do you have questions about advertising? Are you interested in writing for the APGQ? Have a suggestion? Contact the APGQ editor.