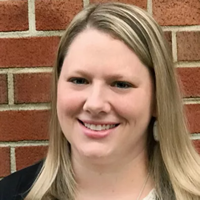 Date: 14 November 2023
Time: 5:00–6:30 p.m. Eastern Time
Visit www.timeanddate.com for worldwide time equivalents.
Genealogical research reports communicate research results, analysis, and conclusions in a clear, efficient, useful, and accurate way. Learn what it takes to develop a research report that meets standards in the field using different formats and including all necessary components. The discussion will focus on use, different formats, presentation of findings, documentation, and professional appearance.
This event is open to APG members only. Registration information is coming soon.
Please check www.apgen.org under Events/Calendar of Events for updated registration
links.
About the Presenter: Melissa Johnson is a board-certified genealogist with thirteen years of experience as a practicing professional genealogical researcher. Her practice specializes in family history research on New Jersey, New York, Pennsylvania, British, Irish, Italian, and Eastern European families, as well as forensic genealogy; using DNA to solve difficult genealogical problems; unknown parentage; genealogical writing, editing, and publishing; and genealogical education. Melissa's work has been published in numerous peer-reviewed journals, including the National Genealogical Society Quarterly, New York Genealogical and Biographical Record, and Genealogical Magazine of New Jersey.
Melissa has previously served as editor and a columnist for NGS Monthly. She is the author of the "Adoption and Misattributed Parentage Research" chapter in Debbie Parker Wayne's Advanced Genetic Genealogy: Techniques and Case Studies. For eleven years, Melissa served as reviews editor for the APG Quarterly. Melissa has designed genealogical courses on a variety of topics for several institutions and organizations, including Boston University, the Salt Lake Institute of Genealogy, the Institute for Genealogy and Historical Research (University of Georgia-Athens), the Genealogical Research Institute of Pittsburgh, and New Jersey Family History Institute. She is Program Director for Boston University's Genealogy Studies programs. Melissa has served as a board member, trustee, and on executive boards of several genealogical organizations, and as a mentor in the ProGen Study Group.