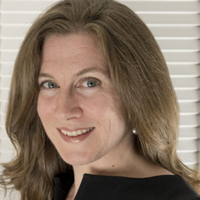 Date: 11 October 2023
Time: 1:00 p.m. Eastern Time
Visit www.timeanddate.com for worldwide time equivalents.
The varied work of a professional genealogist involves many different audiences across a range of media. Accessibility matters: ensuring your outputs are suitable for users with disabilities and sensory impairments is paramount. In this seminar, presenter Dr. Sophie Kay will explore practical tips, tools, and training to support you to meet a range of visual, neurological, and auditory needs, whether you're producing a presentation, writing a report or blog post, or building a website. Examine the implications for accessible provision within the researcher-client relationship and discuss how accessibility can be realized when working and marketing in a digital world.
This event is open to APG members only. Registration information is coming soon. Please check https://www.apgen.org under Events/Calendar of Events for updated registration links.
About the Presenter: Dr. Sophie Kay is a professional genealogist and geneticist at Khronicle and an Associate of AGRA. She is also the "Ancestry and Genealogy Expert" for the UK's popular "Time Team" archaeology television series. A former cancer researcher, Sophie attained her D.Phil. in Systems Biology from the University of Oxford in 2015, where she also trained in DNA extraction and analysis. Sophie is an experienced educator, international speaker, and a Fellow of the Higher Education Academy. She teaches historical mapping techniques and research methodology at Pharos Tutors, and is the tutor in DNA and Genetic Genealogy at the Institute of Heraldic and Genealogical Studies. She is the creator of the #OccupationOfTheDay hashtag on Twitter, and tackles all manner of family history subjects on her blog, The Parchment Rustler, at www.parchmentrustler.com.