Event Details
24 August 2021 (Tue)
All times are Eastern Daylight Time
11:00am to 12:15pm - A Stool with Five Legs, Craig Roberts Scott, CG®, FUGA
12:30pm to 1:45pm - Break and Networking
2:00pm to 3:15pm - So, You Wanna Be a Speaker, David McDonald, DMin
25 August 2021 (Wed)
11:00am to 12:15pm - The Business of Genealogical Speaking, Annette Burke Lyttle
12:30pm to 1:45pm - Break and Networking
2:00pm to 3:15pm - Presentation Skills and Options for a Virtual World, Paul Milner, FUGA, MDiv
Attendees will also have access to a bonus pre-recorded lecture: ABCs of Accounting for a Genealogy Business, Mary Kircher Roddy, CPA, CG®
21 September 2021 (Tue)
All times are Eastern Daylight Time
11:00am to 12:15pm - Planning for Success! Creating a Simple Business & Marketing Plan for Your Genealogy Business, Joy Curtiss
12:30pm to 1:45pm - Break and Networking
2:00pm to 3:15 pm - Simple Sales Strategies for Professional Genealogists – Turning Prospects into Clients, Risa Daitzman Heywood
3:30pm to 4:45pm - Maybe You Shouldn't Care About Copyright, Judy G. Russell, JD, CG®, CGLSM
22 September 2021 (Wed)
11:00 am to 12:15 pm - Juggling Complex Projects While Staying on Track & on Time, J. Mark Lowe
12:30 pm to 1:45pm - Break and Networking
2:00pm to 3:15pm - The APG Code of Ethics & Professional Practices, David McDonald, DMin
3:30pm to 4:45pm - Must-Haves for Your Genealogy Business Website, Carla S. Cegielski
Attendees will also have access to a bonus pre-recorded lecture: ABCs of Accounting for a Genealogy Business, Mary Kircher Roddy, CPA, CG®
19 October 2021 (Tue)
All times are Eastern Daylight Time
11:00am to 12:15pm - Five Plans for Professional Success, Lauri Jean Swett
12:30pm to 1:45pm - Break and Networking
2:00pm to 3:15 pm - General Contractor: Building Blocks of a Good Agreement, Judy G. Russell, JD, CG®, CGLSM
3:30pm to 4:45pm - 10 Tips for Becoming a Successful Writer, Michael J. Leclerc, CG®
20 October 2021 (Wed)
11:00 am to 12:15 pm - Building Your Professional Genealogical Network – Virtually and In-person, Paul Milner, FUGA, MDiv
12:30 pm to 1:45pm - Break and Networking
2:00 pm to 3:15 pm - So You Want to Teach an Online Course, Jill K. Morelli, CG®
3:30pm to 4:45pm - What is Soft Marketing and Why Should We Care? Annette Burke Lyttle
Attendees will also have access to a bonus pre-recorded lecture: ABCs of Accounting for a Genealogy Business, Mary Kircher Roddy, CPA, CG®
Upon receipt of a written e-mail request to the APG Office, 30 days or more prior to the conference, a full refund minus a $25 non-refundable administrative fee will be issued.
No refunds will be issued for cancellations requests received less than thirty days prior to the conference. Registrations are not transferable to either another person or use for a future event.
All program times are listed as Eastern Daylight Time.
Sessions
Eastern
Daylight Time
(EDT)
Central
Daylight Time
(CDT)
Mountain
Daylight Time
(MDT)
Pacific
Daylight Time
(PDT)
Lecture

11:00am-12:15pm

10:00am-11:15am

9:00am-10:15am

8:00am to 9:15am

Lunch

12:30pm-1:45pm

11:30am-12:45pm

10:30am-11:45am

9:30am-10:45am

Lecture

2:00pm-3:15pm

1:00pm-2:15pm

12:00pm-1:15pm

11:00am-12:15pm

Lecture

3:30pm-4:45pm

2:30pm-3:45pm

1:30pm-2:45pm

12:30pm-1:45pm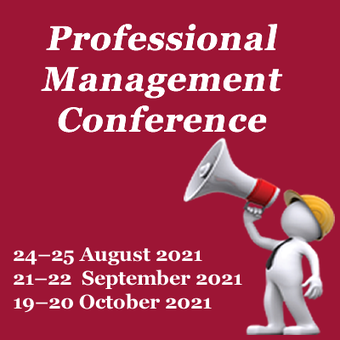 24 Aug 2021 @ 9:00am CDT
20 Oct 2021 @ 5:00pm CDT