Register Now!
Or paste this link in your browser's address bar: https://us06web.zoom.us/webinar/register/WN_F-6JQAafQrmwy66XHh6uxw
This event is open to APG members only. Visit www.timeanddate.com for worldwide time equivalents.
Professional genealogists deal with sensitive issues all the time: family secrets; data
impacting living people; copyright, and more. Navigating the ethical challenges can be
daunting, especially since the consequences of an ethical breach can be devastating. In few
other fields is success or failure as dependent on a good reputation as in this field, and an
ethical violation can ruin that reputation. This updated review of the fundamental rules of
genealogical ethics and the particular ways in which the professional genealogist can run
afoul of ethical standards is designed to help keep us on the ethical straight-and-narrow.
About the Presenter: Judy G. Russell, The Legal Genealogist ® , is a genealogist with a law degree. She writes, teaches and lectures on a wide variety of genealogical topics, providing expert guidance through the murky territory where law and family history intersect. A Colorado native with roots deep in the American south on her mother's side and entirely in Germany on her father's side, she holds a bachelor's degree from George Washington University in Washington, D.C. and a law degree from Rutgers School of Law-Newark. Before she retired, she worked as a newspaper reporter, trade association writer, legal investigator, defense attorney, federal prosecutor, law editor and, for more than 20 years, as an adjunct member of the faculty at Rutgers Law School.
She is a member of APG, NGS and numerous state and regional genealogical societies. A
recipient of the Silver Tray Award from the Utah Genealogical Association and the 2017
Award of Excellence from the National Genealogical Society Quarterly, she now serves as
a member of the NGSQ editorial board.
An internationally-known lecturer and course coordinator and faculty member at
numerous genealogical institutes, she holds credentials as a Certified Genealogist ® and
Certified Genealogical Lecturer℠ from the Board for Certification of Genealogists ® . Her
award-winning blog appears at The Legal Genealogist® website (https://www.legalgenealogist.com).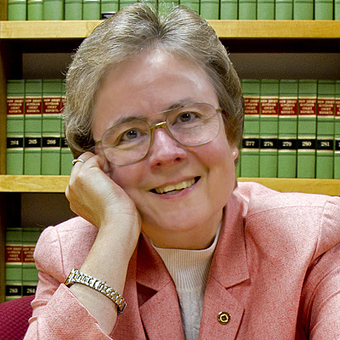 14 Dec 2023
8:00pm - 9:30pm EST
Virtual (Online via Zoom)