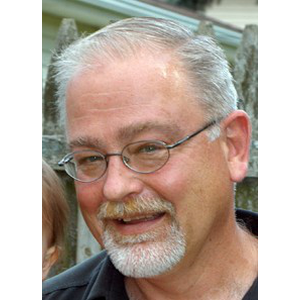 Genealogical services for families in western New York State, Erie and Niagara Counties. What used to take years now takes weeks.
Business Name

Ward R. Bray

Non-Research Specialties

Author/Writer
Historian
Instructor
Lecturer/Presenter - On-site
Librarian
Technologist

Research Specialties

Adoption
Civil War
Court Records
DNA Specialist
Emigration & Immigration
Federal Records
Heir Searcher
Irish American
Land Records
Latter-day Saints (Mormon)
Library of Congress
Naturalization

Research Counties

Erie County, New York, United States
Niagara County, New York, United States

Research Provinces / States

New York, United States

Research Countries

United States

Research Time Periods

18th Century
19th Century
20th Century
Amherst, New York, United States
Ward R. Bray has been an LDS Family History Center volunteer librarian for over thirty (30) years has a weekly shift. He is a member of the Association for Professional Genealogists (APGen) performing research for clients for over twenty (25) years.
He is a graduate of SUNY at Buffalo (Business Management) and Niagara Community College (Computer Technology). Ward retired in 2015 from M&T Bank where he was a Vice President and technology leader in their Anti-Money-Laundering department.
Ward has been asked over the years to present various genealogical-related topics to organizations including the local Family History Center annual family day, historical societies in Buffalo and Rochester, genealogical clubs, the Erie County Bar Association, and groups in Amherst, Syracuse and North Tonawanda. Topics include Church Records, Land Records, and Forensic Genealogy (expert witness efforts for Surrogates Court kinship cases), and Finding Birth Parents.
Services
Ward Specializes in Western New York State family genealogy services, the search for birth parents, as well as Welsh and English genealogical research. Ward is experienced with Kinship Report preparation for cases in Erie and Niagara County New York Surrogates Court. Ward has helped to reunite families who were separated due to adoption using research and DNA. Ward has volunteered / assisted in the repatriation of Canadian WWI soldier remains from Argonne, France.
Geographic Specialties
NY, OH, PA, WV, New England, Ontario, British Isles, England, Wales
Degrees

BS (Business Management ), AAS (Computer Technology)

Repositories

Buffalo History Museum, Erie and Niagara County Courthouse, Erie and Niagara County Clerks' Office, Grosvenor Research Library, Buffalo Inactive Archives

Lectures

Church Records, Adoption and Birth Parents, Digital Newspaper Searching, Land Records, and Forensic Genealogy (expert witness efforts for Surrogates Court cases).

Publications

Over the years Ward has submitted published work to Everton's Genealogical Helper and the National Carousel Association quarterly publication.

Ward has performed research in preparation for various publications including the families of James Monroe Whitfield the great American poet, Peyton Harris the great pre-Civil War civil rights activist and black community leader, and Abigail, wife of President Millard Fillmore.
Affiliations

Ward has has a regular weekly shift at the local LDS Family History Center working as a volunteer librarian for over 30 years.
| | |
| --- | --- |
| Phone: | (716) 689-0085 |
| Email: | wardrollandbray@gmail.com |
| Street Address: | 42 Cottonwood Drive |
| Address 2: | |
| City: | Amherst |
| State/Province: | New York |
| Country: | United States |
| Zip/Postal Code: | 14221-2317 |