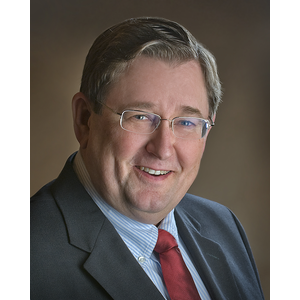 Not Taking Clients

Check this if you are currently not taking new clients.

Business Name

Steven W Morrison Genealogy

Non-Research Specialties

Author/Writer
Compiler/Indexer
Conference Planner
Instructor
Lecturer/Presenter - On-site
Project Manager

Research Specialties

Colonial
Irish American
Migration
Quaker

Research Provinces / States

Oregon, United States
Utah, United States
Virginia, United States
Washington, United States

Research Countries

England
Ireland

Research Time Periods

17th Century
18th Century
19th Century
Olympia, Washington, United States
Steven Waltz Morrison has been a professional genealogist since 2006. He is a past president of the Puget Sound chapter of the Association of Professional Genealogists and the Olympia Genealogical Society.
Steven attained a Masters Degree in Public Administration from The Evergreen State College, where he became an adjunct faculty in the graduate program for seven years.
In recent years Steven has advanced his genealogical education by attending over two dozen genealogical institutes at the Genealogical Research Institute of Pittsburg, the Institute of Genealogy and Historical Research, the Salt Lake Institute of Genealogy, and the British Institute at Salt Lake City.
Steven was a coordinator for three genealogy institutes: 2018 SLIG, Exploring Quaker Records – At Home and Abroad, 2020 GRIP, Exploring American Quaker Records, and 2021 ISBGFH, Quaker Virtual Institute.
Steven is an active genealogical presenter throughout the northwest, where he's presenting at dozens of conferences and seminars since 2006. He's also addressed international audiences at Ulster American Historical Symposium at Omagh, N. Ireland in 2012, to the Irish Friends (Quakers) Yearly Meeting in 2015, and at the Ulster American Historical Symposium in Toronto, CA in 2018.
Awards
Washington State Genealogical Society - Service Award, 2014
The American Society of Genealogists - Scholar Award, 2016
Degrees

MPA (Public Administration), BS (Environmental Planning)

Testimonials

For a complete list of Steven's testimonials, visit his website @ stevenwmorrison.com .

Lectures

For a complete list of Steven's presentations, visit the website @ stevenwmorrison.com .

Publications

For a complete list of Steven's publications, visit his website @ stevenwmorrison.com .
Affiliations

APG, Puget Sound Chapter - Past President
National Genealogical Society
| | |
| --- | --- |
| Phone: | 360.250.6016 |
| Email: | foxhallguy@comcast.net |
| Street Address: | 5903 44th Way NE |
| Address 2: | |
| City: | Olympia |
| State/Province: | Washington |
| Country: | United States |
| Zip/Postal Code: | 98516 |