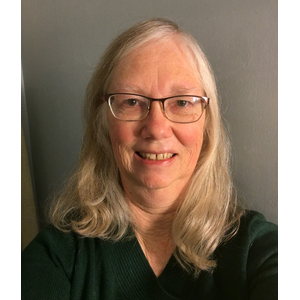 Uncovering hidden history-there are so many stories to tell!
Business Name

Remembering Ancestors

Non-Research Specialties

Author/Writer
Blogger
Editor
Historian
Lecturer/Presenter - On-site

Research Specialties

Cartography (maps)
Emigration & Immigration
Irish American
Land Records
Massachusetts, United States
Lecturer, educator, author and editor, Sara has experience teaching non-credit courses in various genealogical topics at local colleges, and speaking to societies and library groups around the New England region. She has presented at the New England Regional Genealogical Consortium's conferences since 2017.
Presentations are offered in person or virtually.
Sara has worked with school groups at all levels exploring primary sources and local history. Home schooling? Let's talk about family history in context with curriculum frameworks. She served as Erving Elementary School's Historian in Residence, 2017 as a STARS grant recipient through the Massachusetts Cultural Council.
Sara has extensive experience in in writing successful Local Cultural Council grants for funding lectures throughout Massachusetts - deadline early October.
Geographic Specialties
MA, NY, New England
Degrees

B.S. Civil Engineering, M. Eng, M.B.A.

Languages

English

Lectures

Using Historic Maps in Genealogical Research,
Overlooked Municipal Records (Secrets of My Vault),
Did Grandma Have a Filling Station?
You Can Write (and Publish) Your Family Story,
One Cotton Sock, Unfinished (Probate Research),
They Didn't Change His Name at Ellis Island,
10 Tips to Jumpstart Your Genealogy,
History Detectives (for children),
History Petting Zoo (for children),
Missing Persons in the Census,
Researching Women's Lives,
Civil War Era Case Study of Irish Immigrant Richard Wall,
Blacksod Bay Assisted Irish Emigration,
Irish Genealogy (3 hours),
A Polish Odyssey, Reuniting the Rzewski Family,
Beyond the Shaking Leaf,
Land Records Can Enrich Your Research

Publications

"Six Generations in Otsego, a Colman Family History."
Editor of "Reflections of Boyhood at the Old Erving Schoolhouse Number 3" by Edward Jeronczyk.
Articles:
"Millers Falls Moores, Speculators or Settlers in the Birth of an Industrial Village in Western Massachusetts" published in MASSOG, the journal of the Mass. Society of Genealogists, vol. 41, no. 3, and third place in their 2016 Writing Competition.
"Trouble in a River City, the Richard Wall Family of Chicopee and Holyoke, Massachusetts" in MASSOG vol. 44, no. 2.
"To Indian Territory and Back Again-The Family of Simon Leavitt Hobbs of Erving, Massachusetts" in MASSOG vol. 45, no. 2, and second place in their 2020 Writing Competition.
Certificates

ProGen 36

Affiliations

Erving, MA Historical Commission, New England chapter of APG, Polish Genealogical Society of Massachusetts, Cape Cod Genealogical Society, Central Massachusetts Genealogical Society, Massachusetts Society of Genealogists.

Blog

rememberingancestors.blogspot.com