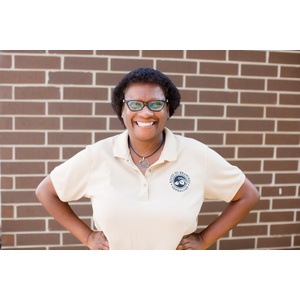 BA, History: Drake University; Boston University, Center for Professional Education: Genealogical Research Certificate; ProGen Study Program
Business Name

Roots To Branches Genealogy, LLC

Non-Research Specialties

Blogger
Compiler/Indexer
Historian

Research Specialties

African American
Forensic
Government Publications
Heir Searcher
Land Records

Research Provinces / States

Iowa, United States
Minnesota, United States
Missouri, United States
Nebraska, United States

Research Countries

United States

Research Time Periods

19th Century
20th Century
21st Century
Windsor Heights, Iowa, United States
Most people want to learn about their family history but don't have the time or know where to begin. Ricki Sue King has the training, does the research, and provides you with a written report of her findings. She began Roots To Branches Genealogy, LLC to help others find their family history.
In 2018, Ricki was instrumental in changing when Iowa allowed access to death certificates and fetal death records. She started requesting the state legislature change the law in 2016. Because of her follow-through, the law was changed to open fetal death records to the public after 50 years, where before, there was no date allowing them to be opened. In addition, everyone can now access all death records after an individual has been deceased for at least 50 years.
Ricki serves as a member of the Iowa Historical Foundation Board and is a private investigator.
Ricki is a genealogist whose family comes from Iowa and Missouri and focuses on Midwest research. She has been doing family history research since 2003. As Ricki retired from John Deere Financial, she decided to become a professional genealogist and an entrepreneur by starting Roots to Branches Genealogy, LLC. in 2018.
Services
Roots To Branches Genealogy, LLC is a genealogical research company and private investigations.
Thinking about researching your family?; Beginning your family history journey.; Intermediate to Advanced researcher.; Private Investigator-Heir search; document retrieval learn more about these services.
Geographic Specialties
IA, Midwest
Degrees

Bachelor of Arts, History; Drake University, Des Moines, Iowa, 2005.

Bachelor of Arts in Journalism and Mass Communication; Drake University, Iowa, 2005.

Languages

English

Repositories

State Historical Society of Iowa
Iowa Genealogical Society
Drake University
Iowa State University
University of Iowa
Mid-Continent Public Library
Des Moines Public Library and surrounding areas

Testimonials

"Ricki is always finding ways to improve searches and gain information for all genealogists-her sparkling personality and smile make her a joy to be around, plus she does know her stuff!" -Jay

"I asked Ricki to use her Genealogy knowledge and skills to help me solve a few family mysteries. After prioritizing my list and agreeing on a budget, Ricki went to work. She was ultimately able to find information I never could and interpret it to answer several questions for our family. While the related documentation can be a bit overwhelming, Ricki interpreted it and also provided a narrative that I could use and share with the rest of my family. Ricki s love of genealogy is evident when you talk with her and I would definitely work with her again!" -Linda

"We have been very pleased with the work performed on our family heritage by Ricki King, she is very responsive and through in her analysis. Her work has taken my family lineage to 1780s with still the opportunity to potential go further back. Her extensive years in genealogy is evident in her performance. I would strongly recommend you consider her for your genealogy investigation." -T.A.

Lectures

"Forever Free: Rediscovering Heros, Heroines, and Helpers on Central Iowa's Underground Railroad," Iowa History 101 Series, State Historical Society of Iowa. 22 July 2021.

"Iowa's Black Migration, Into, Around, Out of, and Back Again," Iowa History 101 Series, State Historical Society of Iowa. 25 Feb 2021.

"Family History Research Beginner: Where to Start?," various organizations in Iowa. 2021.



Interviews:

"Ricki King, Genealogy Business Owner," Host: Coffee with Cleo part 1 with Cleo Franklin, Dec 2020.

"Ricki King, Genealogy Business Owner," Host: Coffee with Cleo part 2 with Cleo Franklin, Dec 2020.

"The Business of Genealogy with Ricki King," Host: Insight on Business with Michael Libbie, July 2020.

Publications

King, Ricki. "A Father's [Lynching? Murder?] Provides A Possible Motive for an African American Woman's use of Multiple Maiden Names." National Genealogical Society Quarterly. Volume 109, No. 1, (March 2021): 29-44.

King, Ricki. "Women and the 1925 Iowa State Census," WOW Women of Worth April-May 2020.

King, Ricki. "Women of Three Generations," The Urban Experience October 2018.
Certificates

*Boston University, Center for Professional Education: Genealogical Research Certificate, 2015.
*ProGen Study Program, 2016-2017.
*Midwest African American Genealogy Institute, 2020.
*Institute of Genealogy and Historical Research, 2020.

Affiliations

*Albemarle Charlottesville (Virginia) Historical Society
*Association of Professional Genealogists,
Chapters Heartland and Northland
*Fort Des Moines Museum and Education Center, Past Board Secretary.
*Iowa Civil War 150th Celebration, Advisory Committee.
*Iowa Genealogical Society
*Iowa Historical Foundation Board
*National Genealogical Society
*State Historical Society of Iowa
*State Historical Society of Missouri
*Targeted Small Business, Iowa Economic Development Authority.

Blog
| | |
| --- | --- |
| Phone: | 515-779-4394 |
| Email: | ricki@rootstobranchesgenealogy.com |
| Street Address: | 950 65th St |
| Address 2: | |
| City: | Windsor Heights |
| State/Province: | Iowa |
| Country: | United States |
| Zip/Postal Code: | 50324 |