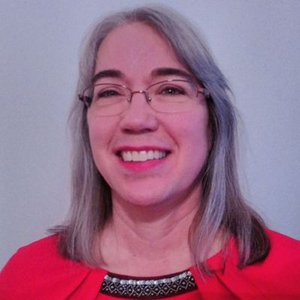 Not Taking Clients

Check this if you are currently not taking new clients.

Research Specialties

DNA Specialist

Research Provinces / States

Kansas, United States

Research Countries

United States

Research Time Periods

19th Century
20th Century
Active genealogical researcher, 1980-present. Professional genealogist, 1995-present.
DNA Surname Project Co-Administrator, Administrator: 2001-present.
APG: Member, 1995-present. Co-founder APG Heartland Chapter, 2001. Former Chapter Representative/Chapter President, Program Chair, and Treasurer.
FamilySearch: Genealogical Consultant (volunteer), 1988-1997. Family History Center staff, 1997-present. Family History Center Director, 2005-present. Assisted many people with genealogical research in locations worldwide.
On-screen genealogist, BYU-TV, The Generations Project, Nancy episode, aired 30 Jan 2012.
Researcher for Who Do You Think You Are?
Instructor, Institute of Genealogy and Historical Research (IGHR), Course 5, Genetics for Genealogists: Beginning DNA, 2022.
Services
Experienced in U.S. research in several geographic areas. Research specialties include Kansas research, custom research projects, and DNA analysis and consultations.
Previous in-depth, multi-generational family research projects in the following areas: Kansas, Missouri, Illinois, Iowa, Indiana, Ohio, Pennsylvania, Tennessee, Kentucky, North Carolina, South Carolina, Virginia, Minnesota, Massachusetts, New York, Scotland.
Geographic Specialties
Kansas, Missouri, Midwest
Continuing Education
ProGen Study Group:
Heartland ProGen 2 (2011-2012)

GenProof Study Group 69 (2021)
Genealogical Research Institute of Pittsburgh (GRIP):
Advanced Genetic Genealogy (2017)

Chromosome Mapping (

2018)

Irish Research II (2020)

Ireland and Northern Ireland Genealogical Research (2021)

Law School for Genealogists (2022)
Salt Lake Institute of Genealogy (SLIG):
All-DNA Advanced Evidence Analysis Practicum (2019)

Meeting Standards Using DNA Evidence (2021)

Pennsylvania German and Research in the Keystone State (2021)

DNA Dreamers in Action: Writing Proof Arguments (2022)

Writing and Documenting for Peer Review (2022)
Institute of Genealogy and Historical Research (IGHR):
Intermediate DNA: Planning for and Conducting Research using DNA and Documentary Sources (2020)

DNA as Genealogical Evidence (Advanced) (2021)
Degrees

BS (Computer Science)

Repositories

Kansas Historical Society, Topeka, Kansas
Midwest Genealogy Center, Independence, Missouri
National Archives at Kansas City, Missouri
Family History Center
Other local repositories

Testimonials

'Thanks so much for "cracking the case".' --AP, Nebraska

"It is exactly what I wanted. I really appreciate the quality of your work and your clear writing style....Now my working poor, Irish family is not forgotten or lost in time." --MM, Nevada

"Eighteen years of collecting and recording [family surname] and related family history is about to be closed. I declare that your participation has been a primary contributor to a most successful project." --LA, Australia

Lectures

Your DNA Testing Plan, DNA Results: More than Ethnicity Results, Overview of Third-Party DNA Tools, Y-DNA Testing, DNA testing as a genealogical research tool, Beginning Genealogy, Census Records, Using Pre-1850 Census records and Census Substitutes, Land Records, Pre-Civil War U.S. Military Records.
Affiliations

-National Genealogical Society
-New England Historic Genealogical Society
-International Society of Genetic Genealogy
| | |
| --- | --- |
| Phone: | |
| Email: | kansasancestors@gmail.com |
| Street Address: | |
| Address 2: | |
| City: | |
| State/Province: | Kansas |
| Country: | United States |
| Zip/Postal Code: | 66046-0552 |