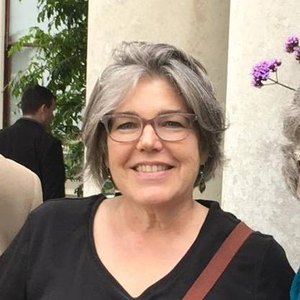 Associate of BCG® specializing in Massachusetts, repatriation, determining immigrant origins and colonial New England.
Not Taking Clients

Check this if you are currently not taking new clients.

Business Name

Kimmitt Genealogical Research

Non-Research Specialties

Translator

Research Specialties

Colonial
Emigration & Immigration
Forensic
Irish American

Research Provinces / States

Massachusetts, United States

Research Countries

England
Ireland

Research Time Periods

17th Century
18th Century
19th Century
20th Century
Massachusetts, United States
Experience
I have retired from accepting clients so that I can write up the results of my years of research. When accepting clients I offered a variety of services, from lineage applications to heir searching, to finding homelands of immigrant ancestors.
Geographic Specialties
MA, New England, Boston, British Isles, Ireland
Degrees

BA (French)

Languages

Comfortable with French and Italian–able to use Spanish and Portuguese records.

Repositories

American Antiquarian Society
Massachusetts Archives
Massachusetts Historical Society
Massachusetts Bureau of Vital Records
Massachusetts courthouses
NARA Northeast Region
New England Historic Genealogical Society
Credentials

CG®

Affiliations

National Society Women Descendants of the Ancient and Honorable Artillery Company: National Chair of the Howe ROTC Scholarship Committee; President of Massachusetts Court (2019-2022)

Massachusetts Society of Mayflower Descendants: Deputy Governor (2020- 2021), Board of Assistants (2013- 2020), Editor of Compact (2015-2020).

Federation of Genealogical Societies (FGS) : Director (2011-2014)

Massachusetts Genealogical Council (MGC) : President (2011-2013)

New England Chapter Association of Professional Genealogists (NEAPG): President (2009)

Col. Timothy Bigelow Chapter, Daughters of the American Revolution (DAR) Worcester, Massachusetts: Regent (2007-2009)

Member: APG, NEAPG, FGS, National Genealogical Society (NGS), New England Historic Genealogical Society (NEHGS), National Society Daughters of the Union (NSDU), and the Hannah Winthrop Chapter, NSDAR, Boston, Massachusetts.

Blog

pk-pollyblog.blogspot.com
| | |
| --- | --- |
| Phone: | (508) 842-8850 |
| Email: | polly@kimmittgenealogy.com |
| Street Address: | |
| Address 2: | |
| City: | |
| State/Province: | Massachusetts |
| Country: | United States |
| Zip/Postal Code: | |