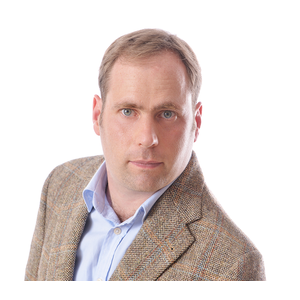 Owner Genealogia badenia e.K. Internationale Erbenermittlung
Business Name

Genealogia badenia e.K. Internationale Erbenermittlung

Non-Research Specialties

Author/Writer
Blogger
Bookseller
Editor
Photographer

Research Specialties

Adoption
Catholic
Court Records
Dual Citizenship
Emigration & Immigration
German American
Government Publications
Heir Searcher
Holocaust
Lutheran
Migration
Military
Naturalization

Research Countries

Austria
Czech Republic
France
Germany
Great Britain
Poland
Scotland
Slovakia
Switzerland

Research Time Periods

19th Century
20th Century
21st Century
Buchenbach, Baden-Wuerttemberg, Germany
Genealogia badenia e.K. Internationale Erbenermittlung is based in southern Germany and was founded by Philipp Steinhoff (*1978) an experienced historian, professional heir searcher and professional genealogist. He studied contemporary history, philosophy and romance studies (Spanish) at the Universities of Freiburg and Universidad Complutense de Madrid (Spain). In the framework of several projects and practical trainees in several archives he collected working experience in archival work. Photo credits: Conny Ehm-Photographie Talstrasse 4, 79102 Freiburg Germany
Services
The company specializes in international probate research, finding missing heirs and beneficiaries, search for estates and estate assets. Philipp Steinhoff also offers classical family research, emigration research. Especially in Baden-Wuerttemberg, Hesse, Rhineland Palatinate, Upper-Bavaria, Lower Bavaria, Alsace, Switzerland and Vorarlberg in Austria. Moreover he offers historical research activities, and archival research, global identification of the place of residency. He has experience as an independent historical research service provider in different departments of the Federal Archives. He researched for companies and individual clients from Europe, Australia, the USA and Israel. Special interest is given to the topics, military history, World War I and World War II. (For example: War crimes, Holocaust, National Socialism, air war, War Graves Search).
He also offers assistance in procurement of documents from home and abroad.
You can also contact him, if you need assistance for obtaining the necessary documents, if you intend to apply for German citizenship.

Feel free to contact him, should you need a professional historian and genealogist.
Geographic Specialties
Austria-Hungary, Brazil, England, France, Germany, Netherlands, Norway, Poland, Spain, Switzerland, Eastern Europe, Belgium
Degrees

M.A. (History)

Languages

English, French, German, Polish (basic), Spanish
| | |
| --- | --- |
| Phone: | +49 (0)7661 90 74 23 |
| Email: | info@erbenermittlung-freiburg.de |
| Street Address: | Praegenhofstrasse 2 |
| Address 2: | Genealogia badenia e.K. Internationale Erbenermittlung |
| City: | Buchenbach |
| State/Province: | Baden-Wuerttemberg |
| Country: | Germany |
| Zip/Postal Code: | 79256 |