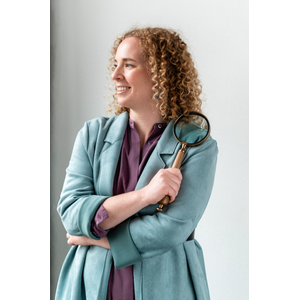 Business Name

tataranietos.com

Non-Research Specialties

Author/Writer
Blogger
Conference Planner
Lecturer/Presenter - On-site
Project Manager
Publisher

Research Specialties

Adoption
Catholic
Children/Youth
Emigration & Immigration
Hispanic

Research Countries

Argentina
Chile
Cuba
France
Italy
Mexico
Poland
Portugal
Spain

Research Time Periods

18th Century
20th Century
21st Century
My name is Mireia Nieto, university expert in genealogy and archives by Cordoba's University.
I am a professional genealogist specialised in Contemporary Hispanic Genealogy.
I organise workshops and talks.
I have published 3 books about genealogy.
Also, I direct on-line course "Research your genealogy".
Services
I live in Barcelona city.
I investigate and also coordinate a team of genealogists who live in other parts of Spain.
I am happy to provide a quote based on your specific needs.
Languages

spanish, english

Testimonials

You can see my appearance as a researcher in this television program: https://bit.ly/2wgQdzv

Publications

I publish 3 books: "Nuevas genealogias. Como abordar el arbol genealogico en el siglo XXI (New genealogies. How to make family trees in the XXI century), "Aprende a hacer tuarbol genealogico" (Learn to make your family tree) and "Genealogia viva. El arbol genealogico como via de crecimiento personal" (Living Genealogy. The family tree for personal growth).
Certificates

University expert in genealogy and archives by Cordoba's University
| | |
| --- | --- |
| Phone: | |
| Email: | info@tataranietos.com |
| Street Address: | |
| Address 2: | |
| City: | |
| State/Province: | |
| Country: | Spain |
| Zip/Postal Code: | |