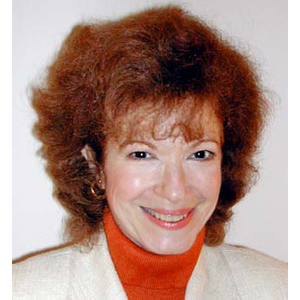 Forensic certified genealogist
Business Name

Forensic Genealogical Research & Due Diligence

Non-Research Specialties

Author/Writer
Lecturer/Presenter - On-site
Oral Historian/Interviewer
Project Manager

Research Specialties

Court Records
Emigration & Immigration
Federal Records
Forensic
Heir Searcher
Irish American
Italian American
Jewish
Land Records
Naturalization

Research Counties

Bronx County, New York, United States
Kings County, New York, United States
Nassau County, New York, United States
New York County, New York, United States
Queens County, New York, United States
Richmond County, New York, United States
Suffolk County, New York, United States
Westchester County, New York, United States

Research Provinces / States

Connecticut, United States
District of Columbia, United States
Florida, United States
London, United Kingdom
Massachusetts, United States
New Jersey, United States
New York, United States

Research Countries

Austria
Belarus
Czech Republic
England
France
Germany
Great Britain
Ireland
Israel
Italy
Northern Ireland
Poland
Russia
Ukraine
United States

Research Time Periods

19th Century
20th Century
21st Century
New York, New York, United States
Full-service forensic genealogical research. Specialize in due diligence and kinship matters worldwide, from research through affidavit and testimony. Coordination of national and international cases. Expert witness. Clients include attorneys, executors, realtors, investigators, banks, probate firms, private clients. Local, regional, and national speaker. On-air appearances for CNN, NBC, CBS, and BBC. Researcher/presenter Who Do You Think You Are?, NBC and BBC. Certified genealogist. Fellow, New York Genealogical and Biographical Society. Graduate, National Institute on Genealogical Research, National Archives, Washington, D.C. Through associates in other states and countries, research capabilities are worldwide.
Geographic Specialties
CT, NJ, NY, Mid-Atlantic, New York City, Belarus, England, France, Germany, Ireland, Israel, Italy, Poland, Ukraine
Degrees

MA (Psychology)

Repositories

Boards of Elections,City Registers,Civil Courts,Family History Library (Salt Lake City),National Archives,New York Public Library,NYC Department of Health,NYC Municipal Archives,Office of the City Clerk,Surrogate's Courts

Publications

Guide to New York City Research, 3-part series for the New England Historic Genealogical Society


ProQuest Information & Learning Corp's Quick-Start Guide for Genealogists to the Historical Newspapers Collection


New York City's Potter's Field: A Visit to Hart Island's City Cemetery in Bronx County


World War II Fourth Registration Draft Cards: A Newly-Released 20th-Century Resource for 19th-Century Research


New York State Supreme Court Naturalization Records in the New York County Clerk's Office/Division of Old Records


City Clerk's Marriage Licenses, 1908-37: One of 20th-Century Genealogy's Best Primary Sources


Credentials

CG®

Honorifics

FGBS

Affiliations

Member Society of Professional Investigators, NYGBS, New York Historical Society, Jewish Genealogical Society, NEHGS, APG, Connecticut Professional Genealogists Council.
| | |
| --- | --- |
| Phone: | (212) 535-3581 |
| Email: | lesliecorn@earthlink.net |
| Street Address: | |
| Address 2: | |
| City: | New York |
| State/Province: | New York |
| Country: | United States |
| Zip/Postal Code: | |