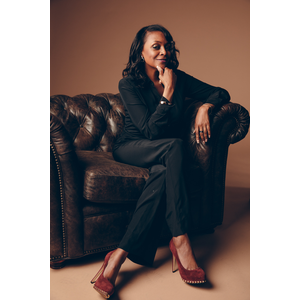 Attorney | Author | Board Member | Podcast Host | Professional Genealogist | Speaker | TV Host
Business Name

Azani Media, LLC

Non-Research Specialties

Author/Writer
Historian
Instructor
Lecturer/Presenter - On-site
Lecturer/Presenter - Virtual
Oral Historian/Interviewer
Technologist
Travel & Tour Planner

Research Specialties

African American
Civil War
Court Records
DNA Specialist
Heir Searcher
House Historian
Land Records
Migration
Neighborhood Reconstruction

Research Counties

Albemarle County, Virginia, United States
Bibb County, Georgia, United States
Culpeper County, Virginia, United States
Fulton County, Georgia, United States
Genesee County, New York, United States
Lafayette County, Mississippi, United States
Madison County, Virginia, United States
Monroe County, New York, United States
Muscogee County, Georgia, United States
Ontario County, New York, United States
Richmond County, Georgia, United States
Sumter County, Georgia, United States
Tallahatchie County, Mississippi, United States
Union County, Arkansas, United States
Union Parish, Louisiana, United States

Research Provinces / States

Alabama, United States
Arkansas, United States
California, United States
District of Columbia, United States
Georgia, United States
Illinois, United States
Louisiana, United States
Massachusetts, United States
Michigan, United States
Mississippi, United States
New Jersey, United States
New York, United States
North Carolina, United States
Pennsylvania, United States
South Carolina, United States
Texas, United States
Virginia, United States

Research Time Periods

19th Century
20th Century
California, United States
Kenyatta D. Berry is the author of The Family Tree Toolkit and a Contributor to the groundbreaking "1619 Project" published by The New York Times. She was the 2019 Honorary Chair for Preservation Week and was named a "Newsmaker" in American Libraries magazine, a publication of the American Library Association. Kenyatta is an author, attorney, lecturer, podcast host, professional genealogist, and television personality. Her vast knowledge of African American Genealogy, Enslaved Ancestral Research, and DNA has made her an invaluable resource. She has been featured in Black Enterprise, Good Housekeeping, Spartan Magazine, Real Simple, Wall Street Journal, and Woman's World.
Kenyatta's TV Host job on Genealogy Roadshow (PBS) (which received over 1.5 million viewers per episode) is generating enormous buzz surrounding her insight, understanding, and expertise by colleagues, genealogy organizations, experts, media, and supporters alike. Kenyatta was featured on The Real (FOX), revealing the DNA results of the hosts in a segment entitled "Who Am I?" The videos of this segment have received over 9.5M views on YouTube.
As demand grows for people to learn more about their lineage, Kenyatta continues to innovate, transforming the world of Genealogy and making it accessible to the masses.
Degrees

BA (General Business), JD (Internet Law)

Languages

English

Testimonials

"Kenyatta Berry gave an empowering and informational presentation for the Enoch Pratt Free Library that provided new resources for our customers to investigate as they explore their heritage."
- The Enoch Pratt Free Library

Publications

The Family Tree Toolkit: A Comprehensive Guide to Uncovering Your Ancestry and Researching Genealogy. New York: Skyhorse Publishing (2018)
| | |
| --- | --- |
| Phone: | |
| Email: | kenyatta@kenyattaberry.com |
| Street Address: | |
| Address 2: | |
| City: | |
| State/Province: | California |
| Country: | United States |
| Zip/Postal Code: | |