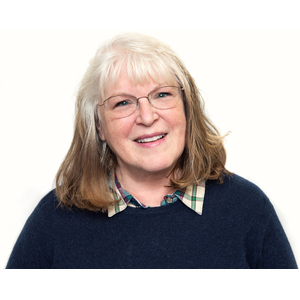 Owner, Researcher at Lineage Journeys
Business Name

Lineage Journeys

Non-Research Specialties

Author/Writer
Blogger
Instructor
Lecturer/Presenter - On-site
Lecturer/Presenter - Virtual
Transcriber
Translator

Research Specialties

Acadian-Cajun
American Indian
Catholic
First Nations (Canada)
French Canadian
Fur Trade
Huguenot
Loyalists
Royal/Noble Families
Scots-Irish
Scottish Clans

Research Counties

Argyll and Bute, Scotland, United Kingdom
Roxburghshire, Scotland, United Kingdom

Research Provinces / States

Michigan, United States
Ontario, Canada
Quebec, Canada

Research Countries

Canada
France
Scotland

Research Time Periods

17th Century
18th Century
19th Century
Milford, Michigan, United States
Beginning genealogy research at the age of 12, Judy has provided research to clients around the U.S. and Europe, and has presented at national, regional and local conferences. Specializing in Acadian & French-Canadian, Native/Indigenous research, and Michigan, Ontario, and Quebec resources and records. Judy is also a specialist in Scottish research and can translate French and German records. Judy's Indigenous ancestors have been in North America for thousands of years (Lakota/Metisse), her French-Canadian ancestors arrived in 1607 to what became Quebec and Acadia, Scottish ancestors in the 1780s and 1830s, and her Polish and German (Pomeranian) ancestors arrived in the late 1880s.
With lineages to the royal families of Europe, United Empire Loyalists, these families are French-speaking and English-speaking and Judy's research includes the various spelling/phonetic variations that our families use through the years. Somewhere in these families there are also Jewish families in Eastern Europe which is part of what Judy is utilizing DNA to research, as well as the "original" Polish surname that the family changed when they immigrated. With family name variations of Nimer, Niemiec, Niemczyk, Niemcyzk, Nemshak, and more, Judy welcomes inquiries of those who are genetically linked with Eastern European family heritage.
Services
Services include lineage studies, specific look-ups in Michigan, Quebec, Scottish and Native American/Indigenous resources. Utilizing online and library research, Judy has an extensive network of contacts that also assist her in finding rare and remote resources.
Geographic Specialties
MI, MN, SD, WI, Midwest, Detroit, Ontario, Quebec, France, Scotland
Degrees

M.A. (HR/Human Services), Ed.M. (Marriage, Family, Child Psychology), Ph.D.(hon), Reverend (Unity Church)

Languages

English, French, German, Lakota

Repositories

Oakland County Courthouse, Detroit Public Library - Burton Collection, State of Michigan, Library of Michigan, Archives of Michigan, Allen County Public Library, UM-Clements Library, University of Michigan, Wayne State, Oakland University and Michigan State University libraries, Livingston County Courthouse.

Lectures

National Genealogy Society conferences in Denver, Philadelphia, Grand Rapids, Sacramento and virtual (2021); NW Genealogy Conference in Seattle (area), Washington; RootsTech and RootsTech Connect; Federation of Genealogical Societies; Virtual Genealogical Association; locations throughout Michigan, and virtually around the USA.

Publications

Detroit Society for Genealogical Research; Oakland County Genealogical Society; French Canadian Heritage Society of Michigan
Certificates

NGS Home Study Course; ProGen 34; SLIG - Native American Research; GRIP - Mastering the Art of Genealogical Documentation

Affiliations

National Genealogical Society Board of Directors, Oakland County Genealogical Society - President; GeneaBloggers - Secretary; Michigan Genealogical Council - Vice President, Delegate, Social Media and Blogger; NGS Awards Chair; French-Canadian Heritage Society of Michigan (delegate to MGC and NGS); Detroit Society for Genealogical Research; Gratiot County Genealogical Society; Elliot Clan Society of the USA; Clan Campbell Society of North America; St. Andrews Society of Detroit; Quebec Family History Society; Ontario Genealogical Society - London & Middlesex Chapter; FSA Scot

Blog
| | |
| --- | --- |
| Phone: | (248) 736-7770 |
| Email: | judynmuhn@gmail.com |
| Street Address: | 4005 Emerald Park Drive |
| Address 2: | |
| City: | Milford |
| State/Province: | Michigan |
| Country: | United States |
| Zip/Postal Code: | 48380 |