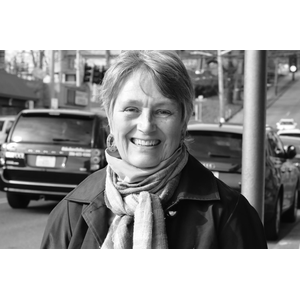 Search | Learn | Teach
Non-Research Specialties

Author/Writer
Blogger
Editor
Historian
Instructor
Lecturer/Presenter - On-site
Lecturer/Presenter - Virtual

Research Specialties

Civil War
Court Records
Emigration & Immigration
German American
House Historian
Land Platting
Land Records
Migration
Naturalization
Scandinavian American

Research Counties

King County, Washington, United States

Research Provinces / States

Illinois, United States
Iowa, United States
Washington, United States

Research Countries

Denmark
Norway
Sweden
United States

Research Time Periods

19th Century
20th Century
Washington, United States
I am passionate about genealogy. I focus my work on lecturing, writing and client work. I love to share what knowledge I have gained with others by lecturing on topics on methodology, research and ethnic groups. Another way to share that knowledge is by writing, which I practice every day. Most often my genealogy clients are trying to solve a particular family question or prove (or not!) a tradition. There is no more satisfying aspect of my work than seeing someone as excited as I am about their family history.
Services
Lecturing, writing, client work, especially finding the parish of birth in the Scandinavian countries
Geographic Specialties
IL, IA, MN, WA, Midwest, Northwest, Seattle, Denmark, Norway, Sweden
Degrees

MA (Public Policy & Administration), B.Arch. (Architecture)

Repositories

King County Archives, National Archives and Records Administration, (Seattle), Seattle & King County Public Libraries, Seattle Genealogical Society Library, University of Washington (Suzzalo), Washington State Archives, and Puget Sound Regional Branch

Testimonials

"I highly recommend [Jill] as a speaker for your event. Jill is organized and meticulous in her research and preparation. She is a thoughtful and engaging presenter and pauses along the way to emphasis and reinforce key points. Jill would approach teaching a one-day seminar or a one-hour lecture with the same thoroughness and dedication she does with everything. I have no doubt the event would be one of full of new information, developing better research skills and an emphasis on producing reproducible, quality genealogy. Jill would be a wonderful speaker for any genealogy event!" - Cary Bright, Seattle

Lectures

I lecture extensively on genealogical methodologies, various record sets, and the ethnic groups of my ancestors. Contact me for my current lecture schedule. Contact me for a full list of options as new presentations are being developed all the time.

Publications

My work has appeared in the National Genealogical Society Quarterly, the Swedish American Genealogist, and other state and society journals. I have published a number of books about my family. Other writings have appeared in the Illinois State Genealogical Quarterly, the Association for Professional Genealogy Quarterly and the Seattle and Cape Cod Genealogical Societies' periodicals.
Credentials

CG®

Affiliations

National Genealogical Society
Ostfriesen Genealogical Society of America
Assn. of Professional Genealogists
Genealogical Speakers Guild
Seattle Genealogical Society (Past President)
Utah Genealogical Society
Stephenson County (IL) Genealogical Society
Southern California Genealogical Society

Blog

genealogycertification.wordpress.com/
| | |
| --- | --- |
| Phone: | 206.724.8574 |
| Email: | jkmorelli@gmail.com |
| Street Address: | |
| Address 2: | |
| City: | |
| State/Province: | Washington |
| Country: | United States |
| Zip/Postal Code: | |