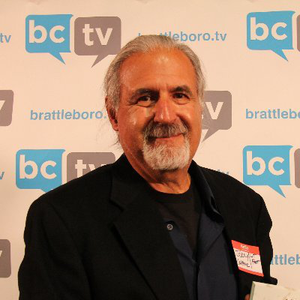 Over 40 years experience in research.
Business Name

Whetstone Brook Genealogy

Non-Research Specialties

Author/Writer
Blogger
Historian
Lecturer/Presenter - On-site
Lecturer/Presenter - Virtual
Librarian
Technologist

Research Specialties

Emigration & Immigration
Italian American
Library of Congress

Research Counties

Adams County, Colorado, United States
Denver County, Colorado, United States
Owen County, Indiana, United States
Sheridan County, Wyoming, United States
Washington County, Indiana, United States
Windham County, Vermont, United States

Research Provinces / States

Colorado, United States
Vermont, United States
Wyoming, United States

Research Countries

Italy

Research Time Periods

19th Century
20th Century
After 37 years experience in the public library field, 22 of which as a director, I have a passion for research to help people answer questions or solve problems.
My Life 2.0 work after retirement began with a Certificate in Genealogical Research from Boston University in 2016, after which I started Whetstone Brook Genealogy in 2016. For more of my genealogical journey, please see "Life After Libraries, " Brattleboro Reformer, 13 March 2017, p1.
Recent interview on Brattleboro Community Television, Here We Are, Brattleboro's Community Talk Show, with Wendy O'Connell.
Services
Genealogical research in geographic specialties, report writing, Genealogical lectures and instruction.
Volunteer
I am on the Authors' Committee for the Brattleboro Literary Festival. Our 2022 lineup of authors is available here.
Myself and a colleague host bi-monthly meetings of the Windham County (Vt.) Genealogy Interest Group. Video recordings of meetings can be found here.
Geographic Specialties
Vermont, Colorado, Indiana, Wyoming, Southern Italy
Degrees

Bachelor of Arts (History),

Masters (Library Science)

Languages

Italian, level B2

Repositories

Il Portale Antenatic, esp Provinces of Reggio Calabria, Roma; Vermont State Archives; Colorado State Archives; Wyoming State Archives, Indiana State Archives; Vermont Historical Society; Libraries and Archives of Canada, Archives of Manitoba .

Testimonials

"The professional genealogical research services provided by Jerry Carbone, of Whetstone Genealogy, are excellent. Carbone did research work for me, and his final report was detailed, thorough and presented in an insightful, creative and readable manner. Carbone provides supporting documentation in a presentation that is well organized, clearly cited and footnoted as appropriate. I highly recommend his genealogical research and reporting services."

–Mary I.
MA.;MLS , Brattleboro, Vermont

"I was impressed with your sleuthing and the details of family history – some of them surprising – that you uncovered! Your concise, well-written report read a bit like a literary narrative, but of facts gleaned from the public record. Thank you!"

Jere P.
Technical Writer, Denver, Colorado

"We are so glad that we decided to ask Whetstone Brook Genealogy to delve into my husband's family history. His grandparents were sharecroppers in Texas, so the information was not easy to find. Jerry was able to uncover many details, including finding my husband's name and age listed on the 1940 census for the orphanage he was in! Jerry's report included lots of fascinating detail from census records; birth, marriage, divorce, and death records; and even city directories. It has been an interesting journey! I don't think we could have done this on our own.!"

Carol D.
Brattleboro, Vermont

"Jerry researched a grandfather and great grandparents about whom I knew very little. He found many documents which outlined the facts of their lives and then wove the facts into a narrative. It was especially helpful to learn about conditions in Germany at the time of their immigration. I found the thoroughness and professionalism of the final report impressive."

Christina G.
Brattleboro, Vermont

Lectures

"A Coal Miner's Daughter: The Musical Journey of Mary C. Carbone (Marie Montain)," presented at the 2019 I.D.E.A Festival, Boston, Ma.

"Genealogy 101- Where you Confuse the Dead and Irritate the Living."

"Navigating the Online Portal for New England Genealogical Research, AmericanAncestors. org, "

"Navigating the World's Largest Free Genealogical Database--FamilySearch.org."

"Finding My Roots: My Genealogical Journey, " Dummerston (Vt.) Historical Society.

Descriptions of these talks may be found here.

Publications

Jerry Carbone, "The Tragic Death of Young Italian Immigrant Girl and a Burial Mystery Finally Solved," The Colorado Genealogist, Vol 81, No.1, February 2020, 6-12

Jerry Carbone, "Spiritualism in Brattleboro, 1886-1889: One Man's Contact with the Afterlife through Letters," Vermont History, Winter/Spring 2018, Vol. 86, No. 1, 31-40.


Jerry Carbone, compiler, "Brattleboro, VT- Wesselhoeft Water Cure, 1845-1849." Online database. AmericanAncestors.org. New England Historic Genealogical Society, 2019.


American Library Association's Reference Books Bulletin, Editorial Board, , Reviewer, 1993-2013. A partial list of reviews may be found here Jerry Carbone Bibliography
Certificates

Certificate in Genealogical Research (Boston University)

Affiliations

National Genealogical Society; New England Association of Professional Genealogists; New England Historic and Genealogical Society; American Library Association; Brattleboro Literary Festival Authors' Committee; History of Peoples, Places and Words in Brattleboro-Leadership Committee; ProGen33 Study Group.

Blog

whetstonebrookgenealogy.com/news-notes/
| | |
| --- | --- |
| Phone: | 802-579-5959 |
| Email: | jerry@whetstonegenealogy.com |
| Street Address: | |
| Address 2: | |
| City: | |
| State/Province: | Vermont |
| Country: | United States |
| Zip/Postal Code: | |