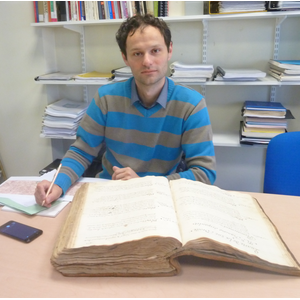 Family Historian and probate genealogist located in Provence.
Business Name

Etude Généalogique Ladet

Non-Research Specialties

Compiler/Indexer
Historian
Transcriber
Translator

Research Specialties

Acadian-Cajun
Catholic
Court Records
Emigration & Immigration
Forensic
French Canadian
Heir Searcher
Heraldry (coats of arms)
Holocaust
Huguenot
Land Records
Military
Naturalization
Paleography (ancient/historical handwriting)
Royal/Noble Families

Research Countries

Algeria
France

Research Time Periods

16th Century
17th Century
18th Century
19th Century
20th Century
21st Century
I have about 20 years of experience in genealogical research. Before running my own genealogical firm, I worked as a probate genealogist in one of the French leading firm.
I have a diploma of Genealogy from the University of Nîmes. I was President of the European Academy of Genealogy and I am still member of the EAG.
Degrees

Diploma of Genealogy and Family History (Univerity of Nîmes)
English as a Foreign Language (Licence)
International Trade (Master)

Languages

Franch (Native), English (Fluent), Spanish (Intermediate)

Repositories

Archives Départementales (Archives of French "départements")
Archives Nationales (French National Archives)
Archives Nationales d'Outre-Mer (Oversea French National Archives)
Archives Municipales (Town Archives)

Publications

Les remèdes de nos ancêtres (2018)

Aux Poilus de Beaulieu (2018)
Affiliations

Member of the "Alliance Syndicale des Professionels de la Généalogie".

Member and former president of the European Academy of Genealogy.
| | |
| --- | --- |
| Phone: | |
| Email: | contact@ladet-genealogie.com |
| Street Address: | 1673 Chemin de Monclar |
| Address 2: | |
| City: | Le Thor |
| State/Province: | PACA |
| Country: | France |
| Zip/Postal Code: | 84250 |