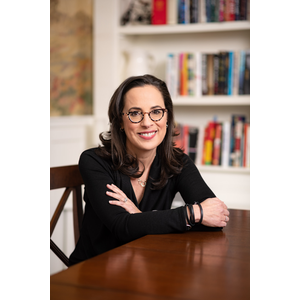 Co-Founder, DNA Reunion Project at the Center for Jewish History
Not Taking Clients

Check this if you are currently not taking new clients.

Non-Research Specialties

Author/Writer
Lecturer/Presenter - On-site

Research Specialties

Adoption
DNA Specialist
Emigration & Immigration
Holocaust
Jewish

Research Time Periods

19th Century
20th Century
Jennifer Mendelsohn is a sought-after genealogist who specializes in helping Eastern European Jewish families shattered by the Holocaust reclaim their history. Her journey began in 2013, when she reunited her husband's grandmother—a Polish Holocaust survivor who had lost her entire immediate family and most of her extended family—with three living first cousins she had never known. Since then she has worked on scores of cases, solving complex family mysteries using a blend of traditional and genetic genealogy. Her sleuthing was featured in the 2019 bestseller Inheritance by Dani Shapiro. In 2022, she co-founded the DNA Reunion Project at the Center for Jewish History, which seeks to promote DNA testing as a tool for helping Holocaust survivors find family.
Mendelsohn is also known for the innovative use of genealogy as a tool for activism. She created the viral hashtag #resistancegenealogy, which uses genealogical and historical records to fight disinformation and honor America's immigrant past. The project received international media attention, including being featured on CNN.com, The New Yorker, The Washington Post and Yahoo News.
A native Long Islander now based in Baltimore, Mendelsohn serves on the board of the Jewish Genealogy Society of Maryland and is the administrator of Facebook's Jewish Genetic Genealogy group, with over 10,000 members worldwide.
Prior to her work as a genealogist, Jennifer spent many years as a freelance journalist. Her work has appeared in countless publications including People, Slate, The New York Times, The Washington Post, USA Today, The Los Angeles Times, Time, and Tablet. In addition, she is the author of a children's book and helped fashion guru Carson Kressley pen his New York Times best-selling mens' style manual Off the Cuff.
Degrees

B.A., University of Virginia (English/American Studies)

Publications