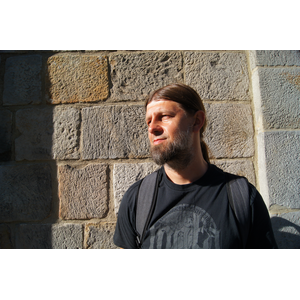 Founder of Genopolis
Business Name

Genopolis

Non-Research Specialties

Compiler/Indexer
Historian
Photographer
Translator
Travel & Tour Planner

Research Specialties

Archaeology (old artifacts)
Catholic
Emigration & Immigration
German American
Heir Searcher
Historical Sites
Land Records
Lutheran
Medieval
Neighborhood Reconstruction
Polish American

Research Countries

Belarus
Lithuania
Poland
Slovakia
Ukraine
Krakow, Malopolskie, Poland
Ireneusz Miras, a graduate of the History Department of the Jagiellonian University in Krakow is a founder of Genopolis. He has been involved with genealogy since the end of the 1990s, and is a member of Association of Professional Genealogists, Stowarzyszenie Polscy Profesjonalni Genealodzy (Association of Polish Professional Genealogists), Polskie Towarzystwo Genealogiczne (Polish Genealogical Society), Malopolskie Towarzystwo Genealogiczne (Malopolska Province Genealogical Society), Radomskie Towarzystwo Naukowe (Radom Scientific Society) and Stowarzyszenie Przyjaciol Garbatki (The Friends of "Garbatka" Society).
Among his interests, apart from Polish genealogy, are the history of Poland from the Middle Ages all the way to the 20th century, and especially the past of the Malopolska Province in its broadly understood, pre-partitions borders with Krakow, Sandomierz, Lublin, Radom, Kielce, Czestochowa and Tarnow.
However, genealogical services offered by Genopolis are not geographically limited to Malopolska and the Spis and Orava regions in the Polish-Slovakian borderland. Our searches cover the entire territory of the Polish–Lithuanian Commonwealth within its borders before the partitions of 1772-1795. From 1795 until the early 20th century, this territory was divided among Austria, Russia, and Prussia.
OUR SERVICES
Genealogical searches
genealogical searches in state, church, and parish archives, in libraries and registries, and through internet resources.
Analysis of materials
analysis of the materials obtained as a result of our own searches and those made available to us by the client.
Searching for living relatives
searching for living family members, help in establishing contact and in organizing meetings with the relatives
Family heritage tours
organizing guided tours through the places of family origins and those related with the family history
Translation of documents
translation of documents from the following languages: Polish, Russian, German, and Latin
Inheritance and ownership related searches
this offer is addressed both to private persons and law firms
Degrees

Master's Degree (Archeology)

Languages

English, Polish, Russian, German, Latin

Testimonials
| | |
| --- | --- |
| Phone: | +48 515 706 778 |
| Email: | office@genopolis.pl |
| Street Address: | ul. Wyslouchow 3A/D25 |
| Address 2: | |
| City: | Krakow |
| State/Province: | Malopolskie |
| Country: | Poland |
| Zip/Postal Code: | 30-611 |