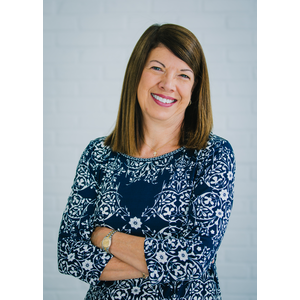 Owner, Family History Guides
Business Name

Holly Marie Howard

Non-Research Specialties

Archivist
Family Heirloom Preservationist
Project Manager
Technologist

Research Specialties

Adoption
African American
Colonial
DNA Specialist
German American
Huguenot
Lineage Societies
Lutheran
Palatines
Scots-Irish

Research Countries

United States

Research Time Periods

18th Century
19th Century
20th Century
Bastrop, Texas, United States
Holly Marie Howard is a seasoned researcher with over 30 years of experience. Specialties include Pennsylvania German research, DNA/Genetic Genealogy, and lineage society applications. Most recently, her research was featured on the NBC TV series, "Who Do You Think You Are?"
Holly is a certified Project Management Professional with a double major in English and Communications from Susquehanna University. Holly has blended years of experience in the information technology field, including database and project management, with her passion for genealogical research. A seventh generation Pennsylvania German, Holly has over 30 years of research experience with a focus on the middle Atlantic region. Her sister's desire to join the National Society Daughters of the American Revolution (NSDAR) was the impetus for developing expertise in lineage society work.
A Texas resident, Holly has expanded her interest to the home state of her husband and has performed extensive research in the Lone Star state. Prior to starting her personalized research firm, Family History Guides, she was a genealogist with Ancestry ProGenealogists and a textile collection manager for Quilts, Inc., which provided opportunities to research antique quilts and learn the stories of their makers. Holly currently serves as a volunteer genealogist for the Texas Society Daughters of the American Revolution at the state level.
Certificate in American Genealogical Studies, National Genealogical Society; ProGen 38 Alumna; Genealogical Research Institute of Pittsburgh (GRIP); Institute of Genealogy & Historical Research (IGHR); Forensic Genealogy Institute; Genealogy Research Institute (DAR), DAR Genealogical Education Program
Geographic Specialties
PA, TX, Mid-Atlantic, South
Degrees

Bachelor of Arts (English and Communications)

Languages

German (basic)

Repositories

Berks History Center, Reading, PA; Clayton Library, Houston, TX; Historical Society of Pennsylvania, Philadelphia, PA; Texas State Archives, Austin, TX

Testimonials

Dorette Snover
Chef/Owner of C'est si Bon! Cooking SchoolChef/Owner of C'est si Bon! Cooking School

October 14, 2021
Holly worked on my Ancestry DNA tree and researched my biological father's side of my family who I knew nothing about. She made connections and researched every last bit of evidence, and long lost relatives got found. Her work has greatly impacted my life! Holly's communication in the midst of such an emotionally turbulent time for me, was clear, direct, compassionate and stellar. I really can't recommend her highly enough for whatever project comes along. Grazie Mille, Holly!

Sondra Black
Administrator - Central US Area at Tensar InternationalAdministrator - Central US Area at Tensar International

September 10, 2021
Holly located and compiled materials for our mother's posthumous application to the Daughters of the Republic of Texas. She was very thorough and emailed us frequently with status updates. Holly contacted the local DRT chapter to ensure that the application package was complete, and she explained subsequent steps in the application process that we were responsible for finalizing. We were surprised at how quickly Holly was able to pull the materials together, and her final report was professionally prepared. We're so grateful for her help!

Lectures

"DNA for Dummies"
Certificates

Certified Project Mangement Professional, Certificate in American Genealogical Studies

Affiliations

Project Management Institute, National Genealogical Society, Berks History Center, Bastrop Historical Society
| | |
| --- | --- |
| Phone: | (409) 789-3127 |
| Email: | hollymarie.howard@yahoo.com |
| Street Address: | 146 Old Windmill Lane |
| Address 2: | |
| City: | Bastrop |
| State/Province: | Texas |
| Country: | United States |
| Zip/Postal Code: | 78602 |