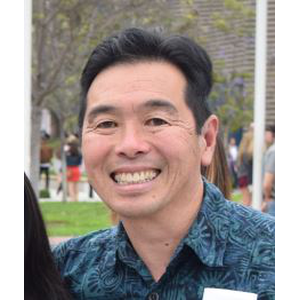 Genealogy Consultant
Non-Research Specialties

Author/Writer
Historian
Lecturer/Presenter - On-site
Oral Historian/Interviewer

Research Specialties

Asian American
Chinese American
Emigration & Immigration
Gold Rush
Historical Sites
Japanese American
Migration
Naturalization

Research Time Periods

19th Century
20th Century
21st Century
Oakland, California, United States
I have conducted genealogical research for over thirty-five years, focusing on West Coast and Asian immigrants. My specialties include Asian Americans, with particular knowledge about "paper sons" and "paper daughters" and other Chinese immigrants, the World War II Japanese American experience and Japanese immigration, and the development of Asian American communities. I've spent many days researching at National Archives offices and obtaining information from U.S. Citizenship and Immigration Services. I have also explored the history of California migrants to the Gold Rush, railroad workers, and other times.

In the late 2010s, I was part of the research team for a film about the Chinese who survived the wreck of the Titanic, called The Six. It was released in 2021. I have spoken to genealogical societies, museums, colleges, and libraries in California as well as online to the New York Genealogical and Biographical Society. My topics which I presented at the 2022 National Genealogical Society in Sacramento were "Angel Island and Its Immigrants from Over 80 countries," "Chinese Railroad Files of the Mid-1800s," and (online) "An Introduction to the World of Asian American Genealogy."

I have greatly enjoyed working with my own family members to learn about my ancestors and with new friends to help them learn about their own stories. I also work in the nonprofit sector, including exploring stories of Angel Island and other West Coast immigrants through past and current volunteer and staff work with the Angel Island Immigration Station Foundation. In 2022, an exhibit I researched and served as co-curator for opened at the Angel Island State Park. The title is "Taken From Their Families," and it is about the internment of "enemy alien" Japanese immigrants from Hawai`i and the West Coast who were detained on the island.

I live in Northern California with my family and cats, and enjoy bicycling and the outdoors. I'm happy to work with people from all over the world, even if I might not meet you in person right away.
Services
I provide extensive general genealogy research on information such as development of ancestor and relative charts, identification of ancestors, descendants, and other relatives, families' immigration and historic experiences in America including during World War II, and much more. My clients have included individuals, families, attorneys, and filmmakers. I can often determine the location of one's home villages or regions. Particularly relevant to Chinese immigrants, where families have had to use "paper names," I can try to research families' "real" names where necessary. I also work with a network of experts who can help do legwork in locations such as China and Japan. You can see some of my own research at www.tonaidin.net (not yet mobile friendly).
My other life involves working as a resource development consultant with nonprofit organizations here in the San Francisco-Oakland Bay Area.
Geographic Specialties
CA, HI, OR, WA, West, San Francisco Bay Area, USA, Asia, China, Japan
Degrees

M.A. (Public Policy Analysis), B.A. (Sociology/Urban Studies)

Repositories

Chinese Exclusion Act files at the National Archives-Seattle Branch, National Archives at San Francisco

Testimonials

Good day Grant:

Many thanks for the research you did for me. I should say that I had "no luck" in researching my father who passed when I was 13 years old. I have for many years thought about who my father was(I really didn't know him or had no information) and my mother only told me he was from China. I had no connection with the Chinese part of my heritage except that my father was from China. Even with my little snooping around, I did learn a little about my father, and some of his past life that only confirmed the mystery of the man who married my mother. I was talking to a friend of mine who knew that I wanted more information about my father and she hooked me up with you.

With my trepidation, fear, and wanting to find out more about my father, I enlisted Grant to do some investigation, and in the end a "big surprise" but relief that I now know so much. Grant was so clear in stating the "facts" with so much documentation that he found for me. What was so helpful was that Grant had a summary of valuable information he found about my father. This information written in this was so helpful as it told me what I needed to know (the documentation was extensive to read) and again was so happy that my new valuable information was like a "time-line" on my father's "journey" and some experiences when he came to the United States.

For me, I am relieved and thankful for this information, as I now have some peace of mind of my "roots" and the many hardships my father had to overcome. I know so many more secrets that my mother and father carried with them(when they passed) and now I have to think about how Ii might share this information with my other sibling. I was honored when Grant asked permission if some of my father's history could be published in the NGS Magazine) if I would allow and I said yes. I know that sharing my father's story would be so valuable to so many.

As I said earlier that I had some "trepidation" in going forward with finding out more about my father, but deeply feel more of a connection and understanding of my father's journey to the United States, the hardships, the life of not sharing the "truth", but since my father had died when I was young, maybe I would have known more now? I can't go back but my father's past leads me to understand more about the "life and times" and struggles my father and his family experienced. Who would have known that I too am the son of an immigrant who came to the US for a better life?

I could only talk for myself that taking this step in contacting Grant was the best thing I could do for myself (a goal that I put off for years) to "know" my father's past and now I could die happy (I'm in good health now.) and continue to read more about the Asian culture, history, and now I do happy to be apart of the "melting pot" of America for my father coming to America.

Sincerely, MKW

Lectures

I have lectured to organizations such as the National Genealogical Society (2022 conference), California Genealogical Society, New York Genealogical and Biographical Society, Legacy Family Tree Webinars, many local libraries and genealogical societies, San Francisco Historical Society's History Day, Chinese American Family History Conference, U.C. Berkeley, San Francisco State U., Association of Asian American Studies, programs at Angel Island State Park, Locke Foundation, and to numerous other organizations.

Publications

I have been published in NGS (National Genealogical Society) Newsletter, The California Nugget (California Genealogical Society - cover story Winger 2017) and Chinese American History and Perspectives 2019, and written extensive articles on the Immigrant Voices website of the Angel Island Immigration Station Foundation (www.aiisf.org/immigrant-voices). These are detailed stories combining historical documents and often interviews with immigrants and their descendants. I've also been published in the Amerasia Journal, Nichi Bei Times, The Repeal and Its Legacy: Proceedings of the Conference on the 50th Anniversary of the Repeal of the Exclusion Acts, and Echoes from Gold Mountain on non-genealogical topics.
Certificates

Certificate in Genealogical Research (Boston University)

Affiliations

Besides APG, my memberships include the National Genealogical Society and the California Genealogical Society, where I joined the board of directors in 2020. I serve as board treasurer for Mu Films, which has made films about the Korean adoptee experience, am board treasurer of the Asian and Pacific Islander Americans in Historic Preservation, and am a former member of the board of the Marcus Foster Educational Fund in Oakland, CA, National Coalition for Asian Pacific American Community Development, and the Asian Law Caucus (now Asian Americans Advancing Justice/ALC).
| | |
| --- | --- |
| Phone: | 510-499-7328 |
| Email: | grant@tonaidin.net |
| Street Address: | 6365 Pinehaven Rd |
| Address 2: | |
| City: | Oakland |
| State/Province: | California |
| Country: | United States |
| Zip/Postal Code: | 94611 |