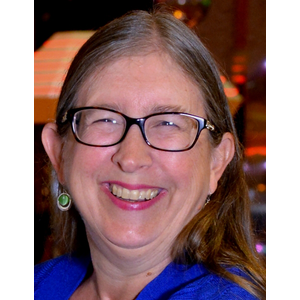 Researcher, Author and Speaker (In-person & virtual) -- Southern, African American, Migration, Tips/Tricks/Techniques
Business Name

Mosaic Research & Project Management

Non-Research Specialties

Columnist
Compiler/Indexer
Lecturer/Presenter - On-site
Lecturer/Presenter - Virtual
Project Manager

Research Specialties

African American
Colonial
Court Records
Heir Searcher
House Historian
Land Records
Migration

Research Provinces / States

Georgia, United States
North Carolina, United States
South Carolina, United States
Tennessee, United States
Virginia, United States

Research Countries

United States

Research Time Periods

18th Century
19th Century
20th Century
Raleigh, North Carolina, United States
PLEASE COMMUNICATE VIA EMAIL for the best experience! Provide a brief summary of needs. Most emails are replied to within 48 hours M-F.
Want to keep current with my speaking engagements? Check out my FB page, https://www.facebook.com/dianelr/, I try to post upcoming talks there.
Researching since 1987; professional since 2004. Experience with U.S. (coast-to-coast though with a southern focus), African American, UK, Finland, Canada, Galicia/Poland, late 19th - early 20th century emigrants, and more research.
Specialty is geographically scattered families or families that stepped foot in North Carolina (whether a few years, a generation, or for decades). Based in Raleigh -- lexus of North Carolina and home to the State Archives of North Carolina (my "office away from home!"). Please check www.mosaicrpm.com for current information about my research experience, lectures, publications, and qualifications.
Experienced with compiling evidence/proof for lineage applications whether First Families of North Carolina, Society of Cincinnati, Colonial Dames, DAR/SAR, and others. In parallel will also fill out any appropriate paperwork including the application.
Provides services as Researcher, Author, and Speaker [webinar & in-person] -- on Southern, African American, Migration, Tips/Tricks/Techniques, and more!
Also, co-leader of Tar Heel Discoveries, www.tarheeldiscoveries.com -- Guided North Carolina genealogical research based on providing targeted, focused, research assistance leading you to new family discoveries! Options are a week-long group program (mix of presentations and one-on-one research support) or individual one-on-one research assistance.
Board member of North Carolina Historical Records Online (NCHRO), http://nchistoricalrecords.org/ -- a 501(c)(3) tax-exempt non-profit organization dedicated to providing public access to high-quality images of original records and other related information useful to researching North Carolina history and genealogy.
Can help you with:
records research and acquisition

ancestral and lineage research

heirs research

digital photographs of documents

digital photographs of cemeteries

research in records of 18th-20th centuries

ethnic research African-American, Native American
1. North Carolina -- Unique access to the records of North Carolina by living in its capital, Raleigh! I can help you with any records available at the NC State Archives, the State Library of North Carolina, Olivia Raney Collection (Wake County), the Southern Historical Collection and the North Carolina Collection, Wilson Library, UNC-Chapel Hill, the Duke University Libraries - Special Collections and any local repositories within 1.5 hours of Raleigh.
2. Beyond NC -- Since so many Tar Heel ancestors only stepped foot in the state, or only stayed a few years before migrating across the state and then heading elsewhere, I have extensive experience researching the records of adjoining states (VA, SC, GA, TN) and any states where North Carolinians migrated, especially, between NC and the Mississippi River.
3. African American (enslaved, FPOC) -- In May 2019 authored Tracing Your Ancestors: AFRICAN AMERICAN RESEARCH: A PRACTICAL GUIDE, https://your-genealogy-history-store-usa.myshopify.com/collections/tracing-your-ancestors-series/products/african-american-research-8-50-for-pdf-9-95-for-print-edition -- some of what is included: Freedman's Bank Records, Newspapers, Slave Narratives, Manumission, The Green Book, Free People of Color, Photographic Collections, Digital Library on Slavery, Fraternal Organizations, 1867 Voter Registrations, Education, Manuscripts, Mapping, Church Records, Funeral Programs and more! -- Extensive research experience into those formerly enslaved and their descendants, free persons of color, those designated mulatto, and white plantation owners.
4. Lineage Applications and proof packets -- Extensive experience with filling out lineage applications and providing research services to ensure needed proof information has been obtained. Have done First Families of North Carolina, Jamestown, Society of Cincinnati, Colonial Dames, SAR/DAR, and more. Knock on wood, if I feel an application meets the proof standards and membership requirements and is submitted; they have been accepted. Recognize that sometimes finding a qualifying ancestor or being able to substantively/sufficiently document lineage is not always possible.
Degrees

MBA (Business), ME (Engineering)

Repositories

Any repository within 1.5 hrs of Raleigh, Joyner Library @ ECU, North Carolina State Archives,Olivia Raney Local History Library (Wake County), Perkins Library @ Duke, Smithfield Heritage Center, State Library of North Carolina, UNC-CH, Wilson Library

Testimonials

"I was impressed with how much you found in a short time." (N.H.) "Wow!!!! What a fantastic report. I can't wait to show XXXX's family. I would love to go back further like you suggested ... Thank you so much. It is an amazing how much info. can be found." (C.O.) (M.A.B.) It was great working with you and everyone at the hearing was impressed with your work.

Lectures

Too many topics to list here. See website, http://www.mosaicrpm.com/experience/titles__topics_of_talks_given or profile for Genealogical Speakers Guild profile, https://www.genealogicalspeakersguild.org/directory-of-members/user/138/

Publications

See http://www.mosaicrpm.com/published articles.html for a list of many articles. List is NOT complete:

Articles published in 2020 include (through April 2020)

Internet Genealogy:
(1) LibGuides – Improving Access to Information (cover article), Endangered Archives Programme, and Israel's Cemeteries are ALL Online! (Apr/May 2020)
(2) Masonic Records at Your Fingertips (Feb/Mar 2020)
(3) Researching Military Records of African American Ancestors and HistoryPin: Tell and Share Your Stories! (Dec 2019/Jan 2020)

Regularly author Net Notes in this publication.

Your Genealogy Today
(1) The Power of People: Voices via Petitions, Part 1 (Mar Apr 2020) & Part 2 (May June 2020)
(2) Information Wanted (finding "lost" Civil War veterans and Irish immigrants via newspapers) (Jan Feb 2020)

Also authored an African American research publication (see overview).

As editor of NCGS Journal regularly contribute introductions and articles regarding North Carolina resources, records, research strategies, and more.
Affiliations

Association of Professional Genealogists (APG)
NC Chapter, Association of Professional Genealogists (NCAPG) [now defunct]
Genealogical Speakers Guild (GSG)
National Genealogical Society (NGS)
North Carolina Genealogical Society (NCGS)
Wake County Genealogical Society (WCGS)
| | |
| --- | --- |
| Phone: | |
| Email: | dianelrichard@mosaicrpm.com |
| Street Address: | 2408 Dunbrook Ct |
| Address 2: | |
| City: | Raleigh |
| State/Province: | North Carolina |
| Country: | United States |
| Zip/Postal Code: | 27604 |