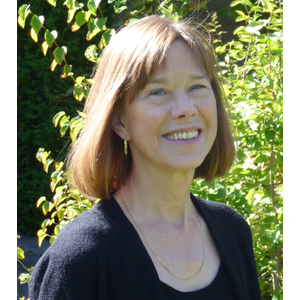 Forensic genealogy, New England research (17th-21st centuries), court and legal records, Colonial American ancestry, lineage societies
Non-Research Specialties

Author/Writer
Editor
Historian
Transcriber

Research Specialties

Colonial
Court Records
Emigration & Immigration
Federal Records
Forensic
Heir Searcher
Land Records
Lineage Societies
Mayflower
Migration
Military

Research Time Periods

17th Century
18th Century
19th Century
20th Century
21st Century
Lexington, Massachusetts, United States
Diane Rapaport is a full-time professional genealogist who traces ancestors and locates missing heirs, applying her investigative skills to find people from the 17th to the 21st centuries and prove family relationships. She is well qualified with unique expertise in genealogy, law, and history to solve challenging research problems and get results. Diane began her career as a trial lawyer and has been a licensed attorney since 1978, but she left the practice of law more than a decade ago to focus on her lifelong interests in genealogy and history. She has achieved national recognition as a genealogist, award-winning author, and popular speaker, and has served as a research consultant for the TV series, Who Do You Think You Are? With her own professional genealogy business, Diane has completed hundreds of projects for clients throughout the United States and other countries. Based in the Boston area, Diane specializes in New England research, but she has a network of associates to assist when onsite work is needed outside the region.
Geographic Specialties
CT, ME, MA, NH, NY, RI, VT, New England, Boston
Degrees

BA (History), JD (Law)

Testimonials

"It is always such a pleasure to work with you and to be the recipients of your thorough and detailed work." Janice C. Nigro, Esq., Nigro, Pettepit & Lucas, LLP

"Diane provided excellent, exhaustive research. Outstanding detailed reports of the research performed and leads followed. Top-notch, highly-accessible, and all delivered within the agreed time frame. If you get a chance to hire Diane on your project, do it." Michael Butler

"I could not be more pleased with the service Diane provided. She was responsive, and incredibly thorough. My family has been trying to figure out one set of ancestors for years, and Diane added more clarity and insight in just a few hours than the rest of us could add after years of research. If you have any interest in understanding genealogy in Massachusetts in the 1600s and 1700s, I doubt you will find anyone better than Diane." Michael R.

"The project turned out to be much bigger than either of us had anticipated, but Diane did a fabulous job of completing it and supplied me with excellent photos of all the documents. I could not have done this myself, and her legal knowledge and skill and prompt completion of the work were invaluable to me. I would highly recommend Diane, especially for work requiring legal expertise!" Barbara McManus

Lectures

Diane has presented more than 200 lectures and workshops at a wide range of venues: colleges and universities, libraries, historical and genealogical organizations, museums, TV and radio.

Publications

Diane's first book, New England Court Records: A Research Guide for Genealogists and Historians (2006), won Benjamin Franklin Awards (Independent Book Publishers Assoc.) for Best History Book, Best Reference Book, and finalist for Best New Voice in Nonfiction, and the Connecticut Society of Genealogists' award for Best Genealogical Resource. The Naked Quaker: True Crimes and Controversies from the Courts of Colonial New England (2007) was a finalist for ForeWord magazine's Book of the Year Award for History. For many years, Diane wrote the "Tales from the Courthouse" column in American Ancestors (formerly New England Ancestors) magazine, which was a 3-time winner of Excellence in Writing Awards from the International Society of Family History Writers and Editors. Her research also has been published in the Mayflower Descendant and other journals.
Affiliations

National and regional professional associations, including Association of Professional Genealogists and its New England Chapter, National Genealogical Society, New England Historic Genealogical Society, New York Genealogical & Biographical Society
| | |
| --- | --- |
| Phone: | (781) 698-7884 |
| Email: | diane@dianerapaport.com |
| Street Address: | PO Box 204 |
| Address 2: | |
| City: | Lexington |
| State/Province: | Massachusetts |
| Country: | United States |
| Zip/Postal Code: | 02420 |