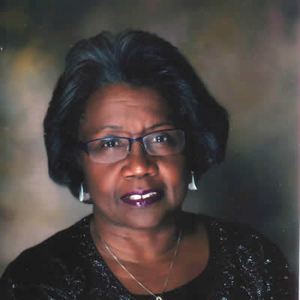 Not Taking Clients

Check this if you are currently not taking new clients.

Non-Research Specialties

Instructor
Lecturer/Presenter - Virtual

Research Specialties

African American
Court Records

Research Time Periods

18th Century
19th Century
20th Century
Cleveland, Ohio, United States
Deborah A. Abbott, PhD, is a professional genealogist, specializing in African American research, manuscript collections and genealogy methodology. She serves as a member of the Cuyahoga County (Ohio) Archives Advisory Commission. She is an associate with the Kentucky-Tennessee Associates based in Springfield, TN; past president of the African American Genealogical Society, Cleveland, OH; and a retired professor of Counseling from Cuyahoga Community College in Cleveland. She holds both the BS and M.Ed. degrees from Tuskegee University in Alabama and the PhD degree from Kent State University in Ohio.
Dr. Abbott is an instructor as well as the coordinator for both the week long African American tracts at the Institute of Genealogy and Historical Research (IGHR) held at the University of Georgia in Athens, GA and the Genealogy Research Institute of Pittsburgh held at LaRoche University in Pittsburgh, PA. She is also an instructor at the Salt Lake Institute of Genealogy (SLIG) in Salt Lake City, UT. She presents lectures and workshops at a variety of national, state, and local genealogy conferences across the country, as well as colleges, businesses & libraries. She has had articles published in both the Ohio Genealogy News and Family Tree Magazines. Dr. Abbott can be seen teaching African American research entitled "Needles & Threads" on Ancestry Academy, an educational website video course for Ancestry.com. She teaches monthly classes entitled "Using Ancestry.com in Genealogy Research" at the Lakewood (Ohio) Public Library and coordinates the "Genealogy and Family History Clinic" for the Cleveland Public Library.
A Cleveland, Ohio native, Dr. Abbott is a life member of Alpha Kappa Alpha Sorority, Inc., the Tuskegee University National Alumni Association, and Antioch Baptist Church in Cleveland.
Geographic Specialties
KY, NC, OH, Cleveland
Degrees

Ph.D. (Counseling/Human Development ), M.Ed. (Student Personnel Services/Counseling ), B.S. (Social Work)
Affiliations

National Genealogical Society (NGS)


Genealogical Speakers Guild (GSG)


| | |
| --- | --- |
| Phone: | (216) 956-1346 |
| Email: | dbrhabbott@yahoo.com |
| Street Address: | |
| Address 2: | |
| City: | Cleveland |
| State/Province: | Ohio |
| Country: | United States |
| Zip/Postal Code: | |