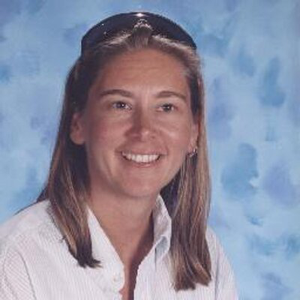 I'm an experienced genealogical researcher based in central New Jersey.
Research Specialties

Civil War
Emigration & Immigration
German American
Irish American
Italian American
Naturalization
Quaker

Research Time Periods

18th Century
19th Century
20th Century
New Jersey, United States
My own ancestry includes: early New England settlers (1630 s); late 19th century and early 20th century Irish, Scottish, and Italian immigrants; pre-Revolutionary War German immigrants in Pennsylvania; Quakers; and early Dutch settlers in New York. I ve researched in repositories and archives from Washington, D.C. to New Hampshire, including at the National Archives, the New England Historic Genealogical Society, the and the Allen County Genealogy Center. My research experience includes early New England records, colonial through 19th century eastern Pennsylvania records, 19th and 20th century immigration, and New York and New Jersey ancestry. I specialize in family history research in New Jersey and the Northeast.
Services
I do family history research focused on the New Jersey, New York, and Pennsylvania area. I've helped clients trace their immigrant ancestors to their places of origin, and prove their ancestry for lineage applications. I also enjoy researching family businesses. I also offer record retrieval services at the NJ State Archives, NJ State Library, and various courthouses, county offices, historical associations, and other NJ records repositories.
Geographic Specialties
CT, MA, NH, NJ, NY, PA, RI, New England, Mid-Atlantic, New York City, Philadelphia
Repositories

Historical Society of Pennsylvania,Monmouth County Historical Association, NJ,Monmouth County, NJ Archives,NARA Washington, DC,NJ State Archives,NJ State Library
| | |
| --- | --- |
| Phone: | |
| Email: | debbie@bringoutyerdead.com |
| Street Address: | |
| Address 2: | |
| City: | |
| State/Province: | New Jersey |
| Country: | United States |
| Zip/Postal Code: | |