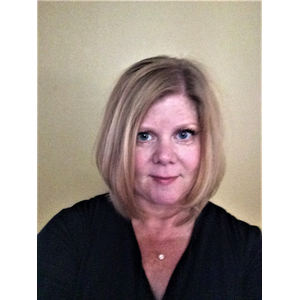 Discover Your Roots, LLC
Business Name

Discover Your Roots, LLC

Non-Research Specialties

Conference Planner
Project Manager

Research Specialties

Court Records
Emigration & Immigration
Forensic
Heir Searcher
Irish American
Land Records
Lineage Societies
Mayflower
Naturalization

Research Provinces / States

Illinois, United States
Iowa, United States
Michigan, United States
Ohio, United States
Wisconsin, United States

Research Countries

Ireland
Northern Ireland
United States

Research Time Periods

19th Century
20th Century
DeWitt, Michigan, United States
Dawn Carey Henry is a professional genealogist and founder of Discover Your Roots, LLC a forensic genealogy and family history research company. Dawn specializes in research, analysis, and correlation of evidence to document your ancestors from the Midwest and Ireland. She is well versed in locating and working with original historic documents onsite in courthouses, archives, and other repositories in the States and Ireland.
Your research project will not only document the milestone events of your ancestors lives, but will paint a picture of them and help bring your ancestor to life for you to cherish and share with future generations.
Dawn has researched and documented family histories, found relatives, and discovered immigrant origins for many happy clients and would love to help you Discover Your Roots!
Dawn holds a Certificate of Genealogical Research from Boston University, is a graduate of ProGen 25 and has attended numerous advanced genealogical courses at SLIG and GRIP. In additional to researching in the US she has researched on site in Dublin at the National Archives of Ireland, National Library of Ireland, and Valuation Office.
Services
Forensic Genealogy and Family History Research, Research Plans, Consultations, Lineage Society Applications - Mayflower
Geographic Specialties
IL, MI, IA, OH, WI, Midwest, Ireland, Isle of Man
Degrees

BS (International Studies)

Languages

French (written)

Repositories

Michigan State Archives, Michigan Library and Historical Center, Michigan State University Archives, Clinton County Society Archives

Testimonials

"I wish to express my thanks and appreciation for the professional genealogy research Dawn Carey Henry conducted for me. She promptly responded to my inquiry and always kept me informed about the progress of her research with detailed well-written reports.

Her extensive knowledge and professionalism were instrumental in locating documents I would never have found on my own and I 've been researching for 10 years.

Although, initially I was hesitant to spend money to hire a professional genealogist, I am delighted that I chose Dawn. She shared my enthusiasm with each new discovery. Every time I reread the documents I am grateful that I made the choice to work with Dawn."

Kendra S.

"Thank you Dawn for the exceptional job you did researching my husband's family lineage. We were delighted with your services.

I wanted to surprise my husband with his Family Tree and information about his ancestors as a Christmas gift. Dawn was excited to help with this project. It was evident that she was passionate about discovering the history of families. The research required was extensive as my husband's mother was born in France and the only records I could find were in French. One of the reasons that I chose to work with Dawn is that she is fluent in French and had lived in France. His grandparents were both born in Czechoslovakia and again, few records were available.

We were very pleased with the result; a beautifully bound book containing a detailed family tree along with pictures and stories detailing the lives of my husband's family. Dawn was an absolute pleasure to work with, very patient and detail oriented. I appreciated how she explained each step of the process and was forthcoming about the costs involved in each step. She was very conscious of keeping costs in check.

You have given our family a priceless gift. I look forward to working with you and Discover Your Roots again to research my side of the family."

Terry K.
Certificates

Certificate in Genealogical Research (Boston University);
Beyond Fundamentals: Hands-on Forensic Genealogy (Genealogical Research Institute of Pittsburgh);
Fundamentals of Forensic Genealogy (SLIG Academy for Professionals);
Advanced Evidence Practicum (Salt Lake Institute of Genealogy)
Irish Research II (Genealogical Research Institute of Pittsburgh);
Confusion to Conclusion (Genealogical Research Institute of Pittsburgh);
You Be the Judge: A Practicum Using Standards to Evaluate Genealogical Work (Salt Lake Institute of Genealogy)
Advanced Genealogical Methods (Salt Lake Institute of Genealogy)

Affiliations

Association of Professional Genealogist, National Genealogical Society,
International Society for British Genealogy and Family History
| | |
| --- | --- |
| Phone: | |
| Email: | dawn@dyroots.com |
| Street Address: | 13471 Blaisdell Dr |
| Address 2: | |
| City: | DeWitt |
| State/Province: | Michigan |
| Country: | United States |
| Zip/Postal Code: | 48820 |