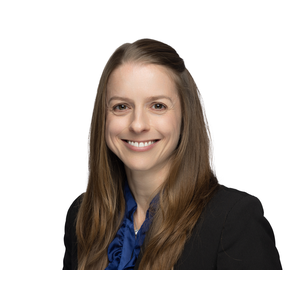 Business Name

Claire Ammon Genealogical Services

Research Specialties

Forensic
Heir Searcher

Research Time Periods

18th Century
19th Century
20th Century
Lincoln, Massachusetts, United States
Claire Ammon, CG is highly skilled in the area of forensic genealogy and has performed research on hundreds of cases. From 2008-2011, she worked exclusively for International Missing Heir Finders, LLC, under the direction of a licensed private investigator. Since 2016 she has worked in part for American Global Heir Search (www.aghs.com), leading their billable department and working with attorneys and private companies to locate missing heirs and beneficiaries of estates and trusts. Through SNA International (sna-intl.com), Claire also regularly performs research on U.S. Army military repatriation cases, tracking down the next of kin and potential DNA donors of soldiers missing in action, mostly from World War II.
By utilizing a myriad of online databases, Claire has tackled cases from all over the Country. When the internet has been exhausted she calls on the assistance of town and county repositories, local libraries and other genealogists to perform onsite research. Many of her cases have had an international component, allowing her to establish good contacts abroad.
Having lived and worked in Connecticut for seven years, Claire is also highly experienced in performing Connecticut family history research and has handled a variety of cases from the eighteenth, nineteenth and twentieth centuries. When non-Connecticut ancestors are involved, Claire takes on a project manager role, performing all necessary online research and then coordinating genealogists nationally and internationally to assist.
Claire is a member of the New England Chapter of APG.
Services
Claire primarily offers forensic genealogical research services to those in need of tracking down missing heirs or beneficiaries, regardless of the State of origin.
For those exploring their own family history, Claire can help build a family tree and through in depth research can reconstruct the life of an ancestor. If brick walls exist, she can organize research, analyze findings and determine the next steps.
Claire also provides consultations to those interested in performing their own research but in need of a little guidance.
Clients are typically provided a source cited research report which documents what resources were used, analyzes findings and provides suggestions for further research. It also includes copies of any documents obtained and a family tree when appropriate. If desired, a source-cited narrative can also be created, telling the story of an ancestor's life.
Geographic Specialties
CT
Degrees

BA (American Studies)

Testimonials

You're one of the best genealogists I've worked with over the last 20 years, Claire, and I've worked with dozens during that time. Your work is extraordinarily thorough, concise and clear. My hat's off to you.
Dave M., Connecticut

Enclosed please find the balance of payment for your excellent services as our Genealogist as we were mapping the family tree of Mr. Ryan and establishing the identity of his heirs. We found working with you thoroughly enjoyable, including our meeting at the Lincoln library and going over the information we had accumulated. Among the things we found so helpful were the updates you provided as we went forward and the revision you made, once, to budget, helping us to foresee needed costs and time needed to reach your conclusion. Thank you for contacting our friend's heirs to perform interviews that would help us piece the story and the family line together. The family tree you provided is very clear and represents a lot of hard and thorough work. The evidence you established, bound in an attractive notebook, is highly professional and ready to present in court if necessary. The quality of this forensic material is superior, and we thank you for writing up a narrative succinctly and respectfully, annotated with extremely thorough and detailed notes, back up material and evidence numbered and easily accessed by a reader. This portfolio certainly would have impressed our friend as it has us. Thank you for your expertise, making this look easy!
Sherley T., Massachusetts

I was very pleased with my experience with Claire. She not only was able to put her hands on some documents for which I had waited a long time to find, but she also did that with lightning fast speed and clear expertise. She clearly works not only with great skill as a genealogist, but with a remarkable intuition which certainly aids her in finding information quickly. Claire also went above and beyond my expectations in providing me with additional information which she came across on my ancestors while searching for the information which I had been hoping for. Her reports were clear, extremely well organized, and thorough. I could not have been more pleased. Lastly, I found Claire's fees to be quite modest and affordable. I would not only contact her again if ever in need of a genealogist in the New Haven, CT area, but I recommend her most highly without a single reservation.
Raphael W., California

My husband had voluminous letters, partial family histories, clippings, and relating to his genealogy scattered around in our attic and year after year would swear he was going to do his family history. With a little research on line, I came upon Claire Ammon who was the answer to his prayers. She collected all the material from our house, did superb research, revealed aspects of his ancestry that were fascinating, produced a well organized notebook and genealogical chart, all within budget and on schedule. I highly recommend her. She is a pleasure to work with and a consummate professional in her field.
Lucy D., Connecticut

I turned to Claire Ammon for help in researching family members who lived in Hartford CT prior to 1850. I'd spent years poring over online resources but repeatedly came up empty-handed. I thought about traveling to Hartford to attempt research on my own, but when I considered travel costs and the amount of time I might need I opted to hire a genealogist. An Internet search led me to a list of qualified genealogists in CT. After reading a few reviews I decided to contact Claire; it proved to be an outstanding decision.
I gave Claire access to my Ancestry account and asked her to focus on John and Mary Burk, who moved to Chicago from Hartford in 1850. Claire traveled to Hartford from New Haven to research records in libraries, courthouses and various churches. Before long I had a wonderful, comprehensive report on John and Mary Burk which was about 40 pages long and contained court documents, census information, their marriage record, photos of the church where they were married, maps indicating where they lived in Hartford etc. I was so impressed with the attention to detail and quality of Claire's work that I asked her to continue working on other branches of my family tree.

We worked together for about six months, with Claire sifting through and untangling the sometimes erroneous information I had given her. The work she did was thorough, professional and on many occasions she astonished me with her findings. I had some complex family situations (pre-Chicago Fire, so most records were destroyed) that involved second and third marriages and half-siblings with different last names that had me confused and frustrated for years. No one in my family had been able to figure it out. Claire quickly sorted through and researched the information and was able to put the pieces of the puzzle together. She created timelines and provided facts and details about family members whose stories had been lost. Claire has an amazing gift for family research. I'm thrilled with the work she did and definitely plan to work with her again in the future.
Initially, I had reservations about hiring a genealogist I'd found online. I need not have worried, for Claire exceeded all my expectations. She is diligent, honest, a great communicator and a joy to work with. I highly recommend her.
Deb S., Chicago, Illinois

I have known Claire Ammon for three years and have had the opportunity of watching her grow into a respected and court-tested Genealogist. She is a self-improver who is constantly honing her internet abilities and field-craft. She is current with the latest teachings on Genealogy and frequently attends international conferences. I have trusted her with my most difficult cases, sometimes reaching far overseas. She has established excellent working relationships with other professionals throughout the world that have cost-effectively extended her reach. Claire is able to juggle multiple requests, skillfully navigating time constraints throughout the course of the day. She works with a high intensity and focus, quickly moving through each step in the right order to bring about a positive finding. Claire combines high energy with high personal integrity, I recommend her without hesitation.
John H., Connecticut

Claire Ammon did extensive research to solve a conflict regarding my Seeley lineage. Using probate, land and cemetery records she proved that the claim put forward by Donald Jacobus provided more documented proof than that of my 3rd great-grandfather, Lloyd Seeley. She also used indirect evidence to discover the parents of my 4th grand-mother Anna Coley using newspapers, church, land and probate records. Ms Ammon is a careful, thorough genealogical researcher who has helped clarify two of my family lines. She provided me with much information I could not find on my own.
Ardienne D., Connecticut

I wanted to take a minute to say thank you once again for the work you did on our family mystery. As with much genealogical research, the answer to the specific question on the parentage of Elizabeth Simmons Rogers remains unclear, the work you did was extremely valuable to us. The value comes in that we had a professional with your depth of experience in Connecticut research, both review our existing work and validate our conclusions as well as a firm confidence that a comprehensive review was completed on a number of new areas of research. You accomplished a large amount of work within the limitations of our research commitment and your recommendations for future avenues of research will be invaluable as we continue to research this interesting family group. I wish you continued success and look forward to opportunities to work together once again.
Sandy J., Colorado

Claire Ammon completed a project for me researching whether a man who died in Massachusetts was the man of the same name who was born in Connecticut. Her research plan was efficient and the project was completed in a timely manner within budget. Her report was very well written and every source she consulted was fully documented. Claire is delightful to work with and I look forward to collaborating again in the future.
Cathi D., Vermont

I engaged Claire Ammon to research a way out of a genealogical dead end I was stuck in. Claire's help was invaluable in sorting out a long standing family mystery. Interesting to see secrets work their way out of the archives. I highly recommend Claire Ammon's services for genealogical research requiring in depth field work across various documents sets. Claire has good sense of what related information in a document set is important or not. That kind of analysis proved helpful. Good summary report as well, including recommendations for further research.
Ed M., Pennsylvania

After reading a few of Claire's meticulously researched blog entries on special objects in New Haven museums, I knew I wanted to meet her. It turned out that Claire is a professional genealogist with great skill in undertaking archival research. I decided to use Claire's newspaper sleuthing abilities for my manuscript project, and I am so glad I did. Claire located materials that have become the core content for my project. She presented the materials in a format that has been easy for me to use and did so within the time frame discussed. To top it off, Claire is also quick to respond to my needs, and is pleasant to work with. I will definitely be using Claire's professional services in the near future. It is great to have someone I can count on, especially now that I no longer live within easy driving distance of the Elm City.
Laura M., Virginia

I want to thank you so much for the genealogical research that you have done on my ancestors Monroe Church and Emma Banning. When I first contacted you, I really had hit a dead end and just couldn't find any further information regarding these two people. I was extremely frustrated and discouraged, which is why I decided to enlist the help of a professional genealogist, and I am so glad that I did! Your hard work has given me so much information on my ancestors that I would never have been able to find by myself. I would definitely recommend you to anyone in need of genealogical research assistance. You know exactly where to look and what to look for. You are, in a way, a private detective. You were able to dig up information for me that was so surprising and exciting to hear about! You were able to do this research so quickly and you kept me updated on your progress, which I greatly appreciated! Additionally, the final report that you gave me was so detailed and it outlined everything that you had done (even the things that ended up being irrelevant). The report was filled with suggestions, tips, and ideas for my own continued research on my ancestors. I am so thankful for your dedicated help! It is obvious that you absolutely love what you do, as you showed me nothing but excitement and intrigue throughout this whole process. Loving what you do really makes all the difference and I hope that we are able to work together again in the future.Thank you again for your dedicated and enthusiastic help!
Carrie F., New York

Claire did a terrific job helping us with our family genealogy. She did a lot of great research on both sides of our family, backed up by countless documented sources going back several generations. She then seamlessly incorporated my own research along with hers, into one concise document in a beautiful book form. I would highly recommend her for anyone overwhelmed by a task of this size!
Jo, Colorado

Lectures

Webinar: "A Guide to Connecticut Resources," 13 April 2017, New England Historic Genealogical Society, American Ancestors (https://www.youtube.com/watch?v=pPGtkxkxa9k)

Webinar: "The Paternal Ten: Searching For Missing Heirs," 18 May 2021, Board for Certification of Genealogists, Legacy Family Tree Webinars (https://familytreewebinars.com/download.php?webinar_id=1589)

Publications

"Parents for John Perkins (1788-1852) of Granby, Connecticut," National Genealogical Society Quarterly 105, no. 3 (September 2017): 219-228.

"Which Amos Lockwood of Fairfield County, Connecticut, was Gilbert's Son, and Where did He Go?," National Genealogical Society Quarterly 106, no. 1 (March 2018): 5-18.

"Parents for Corbett Edward White of West Springfield, Massachusetts," National Genealogical Society Quarterly 110, no. 1 (March 2022): 5-18.
| | |
| --- | --- |
| Phone: | 203-974-9598 |
| Email: | claire.e.ammon@gmail.com |
| Street Address: | |
| Address 2: | |
| City: | Lincoln |
| State/Province: | Massachusetts |
| Country: | United States |
| Zip/Postal Code: | 01773 |