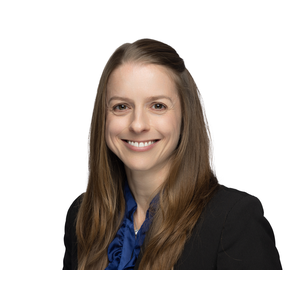 Business Name

Claire Ammon Genealogical Services

Research Specialties

Forensic
Heir Searcher

Research Time Periods

18th Century
19th Century
20th Century
Lincoln, Massachusetts, United States
Claire Ammon, CG is highly skilled in the area of forensic genealogy and has performed research on hundreds of cases. From 2008-2011, she worked exclusively for International Missing Heir Finders, LLC, under the direction of a licensed private investigator. Since 2016 she has worked in part for American Global Heir Search (www.aghs.com), leading their billable department and working with attorneys and private companies to locate missing heirs and beneficiaries of estates and trusts. Through SNA International (sna-intl.com), Claire also regularly performs research on U.S. Army military repatriation cases, tracking down the next of kin and potential DNA donors of soldiers missing in action, mostly from World War II.
By utilizing a myriad of online databases, Claire has tackled cases from all over the Country. When the internet has been exhausted she calls on the assistance of town and county repositories, local libraries and other genealogists to perform onsite research. Many of her cases have had an international component, allowing her to establish good contacts abroad.
Having lived and worked in Connecticut for seven years, Claire is also highly experienced in performing Connecticut family history research and has handled a variety of cases from the eighteenth, nineteenth and twentieth centuries. When non-Connecticut ancestors are involved, Claire takes on a project manager role, performing all necessary online research and then coordinating genealogists nationally and internationally to assist.
Claire is a member of the New England Chapter of APG.
Services
Claire primarily offers forensic genealogical research services to those in need of tracking down missing heirs or beneficiaries, regardless of the State of origin.
For those exploring their own family history, Claire can help build a family tree and through in depth research can reconstruct the life of an ancestor. If brick walls exist, she can organize research, analyze findings and determine the next steps.
Claire also provides consultations to those interested in performing their own research but in need of a little guidance.
Clients are typically provided a source cited research report which documents what resources were used, analyzes findings and provides suggestions for further research. It also includes copies of any documents obtained and a family tree when appropriate. If desired, a source-cited narrative can also be created, telling the story of an ancestor's life.
Geographic Specialties
CT
Degrees

BA (American Studies)

Lectures

Webinar: "A Guide to Connecticut Resources," 13 April 2017, New England Historic Genealogical Society, American Ancestors (https://www.youtube.com/watch?v=pPGtkxkxa9k)

Webinar: "The Paternal Ten: Searching For Missing Heirs," 18 May 2021, Board for Certification of Genealogists, Legacy Family Tree Webinars (https://familytreewebinars.com/download.php?webinar_id=1589)

Publications

"Parents for John Perkins (1788-1852) of Granby, Connecticut," National Genealogical Society Quarterly 105, no. 3 (September 2017): 219-228.

"Which Amos Lockwood of Fairfield County, Connecticut, was Gilbert's Son, and Where did He Go?," National Genealogical Society Quarterly 106, no. 1 (March 2018): 5-18.

"Parents for Corbett Edward White of West Springfield, Massachusetts," National Genealogical Society Quarterly 110, no. 1 (March 2022): 5-18.
| | |
| --- | --- |
| Phone: | |
| Email: | claire.e.ammon@gmail.com |
| Street Address: | PO Box 505 |
| Address 2: | |
| City: | Lincoln |
| State/Province: | Massachusetts |
| Country: | United States |
| Zip/Postal Code: | 01773 |