Cinda Baxter, MSc, CG, AG, QG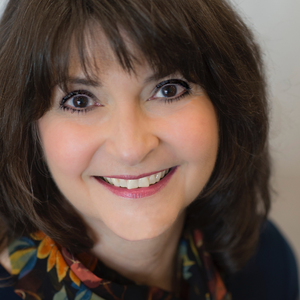 Your story...discovered.
Not Taking Clients

Check this if you are currently not taking new clients.

Business Name

Details Genealogical Research

Non-Research Specialties

Columnist
Instructor
Lecturer/Presenter - On-site
Project Manager
Reunion Planner
Technologist

Research Specialties

DNA Specialist
Federal Records
Land Records
Lineage Societies
Naturalization

Research Countries

England
Scotland
United States

Research Time Periods

18th Century
19th Century
20th Century
Minneapolis, Minnesota, United States
MSc (with Distinction) ... Genealogical, Palaeographic, and Heraldic Studies (University of Strathclyde, Glasgow, Scotland)
CG ... Certified Genealogist (US)
AG ... Accredited Genealogist (International; specializing in Scotland research)
QG ... Qualified Genealogist (UK)
Determined to learn where the first Baxter came from, I began chasing those twitchy little leaves, like everybody else. Before long, visits to the Scottish Lowlands (and later, throughout the U.S. and England) were the norm, rooting through archives, libraries, graveyards, local history societies, courthouses, and any other place that might have even a tiny scrap of our family story. My adoration for research, complexity, and discovery found a new purpose and it was genealogical research.
From traditional "paper trail" investigation to DNA analysis, my formal genealogical education has been built around a desire to help others who crave knowledge about their heritage, while adhering to the highest possible standards:
• Code of Ethics, The Association of Professional Genealogists
• Code of Ethics and Standards, The Board for Certification of Genealogists
• The National Genealogical Society's Genealogy Guidelines
• Genetic Genealogy Standards as approved by the Salt Lake Institute of Genealogy
Don't be intimidated. Don't be overwhelmed. All you have to do is reach out, and ask for help from someone who knows the ropes.
-- Cinda
- - - - - - - - -
In addition to client work:
Assistant Director, Genealogical Institute on Federal Records (Gen-Fed)
Board of Directors, Association for Professional Genealogists (APG)
Past:
Website Coordinator, Board for Certification of Genealogists (BCG)
Academic Professional/Module Facilitator, Boston University:
• Genealogical Principles Program
• Genealogical Research Certificate Program
Virtual Technical Coordinator, Salt Lake Institute of Genealogy (SLIG 2021 and SLIG Academy 2021)
Mentor, ProGen Study Groups
Education and training:
• MSc in Genealogical, Palaeographic, and Heraldic Studies from University of Strathclyde (Glasgow, Scotland)
• Boston University Genealogical Research Certificate
• Genealogical Institute on Federal Records (Gen-Fed) Certificate
• ProGen Study Group Certificate
Genetic Genealogy Certificates
• Genealogical Genetics (Excelsior College)
• Genetic Genealogical Tools (IGHR)
• Chromosome Mapping (GRIP)
• All-DNA Advanced Evidence Analysis Practicum (SLIG)
Methodology Certificates
• Practicum in Advanced Genealogical Research (Excelsior College)
• Mastering Genealogical Documentation (GRIP)
• Advanced Genealogical Methods (SLIG)
• Advanced Research: Land Records (SLIG)
• Finding English Ancestors (IGHR)
• Scottish Research: Fundamentals and Beyond (IGHR)
• Women and Children First (GRIP)
U.S. Research experience (in addition to state, county, and local repositories):
• The National Archives, Washington D.C.
• Library of Congress, Washington D.C.
• DAR Research Library, Washington D.C.
• DAR Seimes Technology Center, Washington D.C.
• The Newberry Library Manuscript Collection, Chicago
• The Chicago History Museum Manuscript Collection, Chicago
U.K. Research experience:
• The National Archives, Edinburgh, Scotland
• Regional Scotland archives in The Borders, Hawick, and Dumfrieshire
• Regional England archives in Nottinghamshire, Derbyshire, and Cumberland
Services
For specifics, please visit DetailsGenealogy.com
• Genetic Genealogy Research (DNA)
• Traditional Genealogy Research (non-DNA)
• Genealogy Research Coaching
• Document Pulls
• Genealogy Gift Certificates
Geographic Specialties
U.S. Midwest, Scotland, and England
Degrees

MSc in Genealogical, Palaeographic, and Heraldic Studies (University of Strathclyde, Glasgow, Scotland)
Credentials

AG®
CG®

Certificates

• Boston University Genealogical Research Certificate
• Genealogical Institute on Federal Records (Gen-Fed) Certificate
• Excelsior College Genealogical Genetics graduate
• Excelsior College Practicum in Advanced Genealogical Research graduate
• Institute of Genealogy and Historical Research (IGHR), Genetic Genealogical Tools Certificate
• Genealogical Research Institute of Pittsburgh (GRIP), Chromosome Mapping Certificate
• Genealogical Research Institute of Pittsburgh (GRIP), Mastering Genealogical Documentation Certificate

Affiliations

• Association of Professional Genealogists (US) • National Genealogical Society (US) • Utah Genealogical Association (US) • Minnesota Genealogical Society (US) • Seattle Genealogical Society (US) • Howard County [Nebraska] Historical Society (US) • The Borders Family History Society (Scotland) • Dumfries and Galloway Family History Society (Scotland) • Register of Qualified Genealogists (England, Wales) •  Cumbria Family History Society (England) • Nottinghamshire Family History Society (England)
| | |
| --- | --- |
| Phone: | |
| Email: | apg_request@detailsgenealogy.com |
| Street Address: | 5100 West 36th Street |
| Address 2: | #16601 |
| City: | Minneapolis |
| State/Province: | Minnesota |
| Country: | United States |
| Zip/Postal Code: | 55416 |