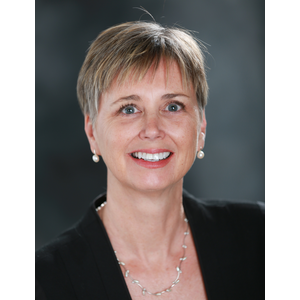 Forensic & Family Genealogy, LLC
Business Name

Forensic & Family Genealogy, LLC

Non-Research Specialties

Instructor
Lecturer/Presenter - On-site
Oral Historian/Interviewer

Research Specialties

Court Records
DNA Specialist
Federal Records
Forensic
Gold Rush
Heir Searcher
Historical Sites
House Historian
Irish American
Land Records
Naturalization

Research Counties

Adams County, Colorado, United States
Clear Creek County, Colorado, United States
Douglas County, Colorado, United States
Eagle County, Colorado, United States
Jefferson County, Colorado, United States

Research Provinces / States

Colorado, United States
Ohio, United States

Research Countries

United States

Research Time Periods

18th Century
19th Century
20th Century
I have been a genealogist for over 20 years. I research within the United States but have also done research in Canada, the United Kingdom, and Europe. I provide genealogical research, consulting, and presentations with a focus on forensic genealogy including heirship cases, DAR applications and supplementals, and residential genealogies. My educational background is based in geological, environmental, and computer engineering. Contact me if you need a "feet-on-the-ground" genealogist, guidance on forensic research, an affidavit for heirship court cases, DNA analysis, or compiling a family history. My most popular package is in coaching you to craft your own research plan and follow through on it. My most popular presentation is "Forensic Genealogy: The New Frontier.
Services
Genealogical Consulting, DNA Test Planning and Analysis, Genealogical Research, Document or Record Retrieval, Family Records Analysis, Forensic Genealogy, Genealogy Presentations, and Residential Genealogy.
Geographic Specialties
CO, GA, KS, MA, NY, NC, SC, TN, VA, New England, Rocky Mountains, Denver, Ohio, Summit county.
Degrees

MSCIS Regis University (Database Technologies),
B.S. Colorado School of Mines (Geological Engineering)

Languages

American English

Repositories

Ohio Genealogy Society
Summit County Historical Society
Akron Public Library
Cleveland Public Library
Colorado Historical Society,
Colorado School of Mines Arthur Lakes Library,
Colorado State Archives,
Denver Public Library Genealogy and Western History Collections,
Lakewood LDS Family History Center,
History Colorado,
Jefferson County, CO Courthouse,
National Archives and Records Administration, (Denver),
U.S Geological Survey,
University of Colorado @ Boulder Norlan Library

Lectures

For a list of the presentations I offer visit https://www.ourprovenance.com/presentations/.

Publications

"Colorado Pioneers of Irish Descent" Irish Roots Magazine, 2019 - 2nd Quarter, Issue 110
Certificates

Genealogical Research Institute of Pittsburgh (GRIP) Certificates
2018 Fundamentals of Forensic Genealogy
2019 Advanced DNA
2020 Practical Genetic Genealogy
2021 Hands-on Forensic Genealogy

National Daughters of the American Revolution
Genealogical Education Programs (GEP) 2020
- Introduction to Genealogy Research for DAR Applications
– Applying Genealogy Research Techniques to DAR applications
- Advanced Techniques for Resolving Problems With Lineage or Service on DAR Records
Special GEP Course – DNA and the DAR

ProGen32: 2018

Affiliations

Association of Professional Genealogists (APG): APG Special Interest Group Forensic Genealogy; Colorado Chapter of APG - Past President: Colorado Genealogy Society (CGS) - Past Vice-President and Research Chair: NSDAR - Chapter Registrar, Mountain Genealogist Society (MGS): Colorado Council of Genealogical Societies - past MGS & CGS Representative: Denver Public Library - Western History and Genealogy Dept - archives, correspondence, genealogist.
| | |
| --- | --- |
| Phone: | 720-480-0927 |
| Email: | christine@ffgenealogy.com |
| Street Address: | |
| Address 2: | |
| City: | |
| State/Province: | Ohio |
| Country: | United States |
| Zip/Postal Code: | |