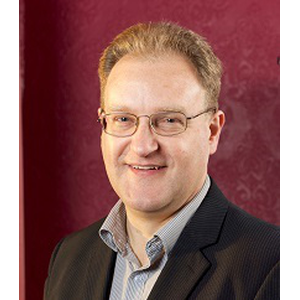 Business Name

Scotland's Greatest Story

Non-Research Specialties

Author/Writer
Blogger
Columnist
Instructor
Lecturer/Presenter - On-site
Transcriber

Research Specialties

Catholic
Court Records
House Historian
Land Records
Paleography (ancient/historical handwriting)
Presbyterian
Scots-Irish
Scottish Clans

Research Time Periods

18th Century
19th Century
20th Century
Originally from Northern Ireland, but with both Scottish and Irish roots, I hold a Postgraduate Diploma in Genealogical Studies from the University of Strathclyde, and today work as a professional genealogist, running my research service from the Scottish coastal town of Largs, North Ayrshire. As well as teaching Scottish based courses for Pharos Teaching and Tutoring Ltd (www.pharostutors.com) I have also tutored for the University of Strathclyde's Genealogical Studies Postgraduate Programme (www.strath.ac.uk/genealogy/). In addition I am a published author of several genealogy book titles and guides (see https://britishgenes.blogspot.co.uk/p/my-books.html) and am a regular contributor to several genealogy magazines in the UK and Ireland, such as Your Family History (previously Your Family Tree), Who do You Think You Are, Discover Your Ancestors, Family Tree, History Scotland and Irish Roots. Since October 2012 I have been a regular attendee of the Public Record Office of Northern Ireland (www.proni.gov.uk) stakeholder forum, and from May 2013-May 2017 I was a director of the Scottish Archive Network Ltd trust (www.scan.org.uk). I previously worked as a researcher, producer and director for 12 years in factual television for both the BBC (Bristol and Glasgow) and STV, on various documentary series, including Coast, Meet the Ancestors, Secret History, War Walks and Time Flyers.
Services
As a genealogist I specialise in family tree research and problem solving for ancestral brick walls. I am able to access most archives and genealogy centres on the Scottish mainland, particularly within the Central Belt, including the National Records of Scotland and the National Library of Scotland in Edinburgh, Glasgow City Archives at the Mitchell Library, and many other county based archives across the country, such as the magnificent Burns Monument Centre at Kilmarnock. Beyond the basic vital records and censuses, useful resources I can consult include land records (sasines and estate papers), inheritance records (testaments, Services of Heirs, ultimus haeres records), nonconformist church records, newspapers, directories, court papers, and considerably more. I am equally able to carry out Irish or English research on your behalf. For Northern Irish research I regularly travel to Belfast from the west of Scotland, to visit PRONI, Northern Ireland's national archive, and the General Register Office for Northern Ireland, for the same costs as a trip to Edinburgh. The methodology for English research is very different to that for Scottish research, requiring the ordering of various certificates by post, and will hence take much longer to research, but can also be done. Please contact me to discuss your requirements.
Geographic Specialties
British Isles, England, Ireland, Scotland
Degrees

PgDip Genealogical Studies (Genealogy), HND Design (Communication) (Graphic design), BA Hons Time-Based Media (Media)

Languages

French (working proficiency), Irish (working proficiency), Scottish Gaelic (working proficiency)

Repositories

Glasgow Genealogy Centre,National Library of Scotland, Edinburgh,National Records of Scotland,Public Record Office of Northern Ireland (Belfast),The Burns Monument Centre (Kilmarnock),University of Glasgow Archives

Testimonials

If you are looking to hire someone to do some work on your family tree, I highly recommend @ChrisMPaton who finished a great report for me! (Colin MacDonald, Greenock); - Just a wee note to thank you so much for all of your hard work on our behalf in connecting my husband to the 18th Century poet James Hogg, the Ettrick Shepherd. We had always suspected there was a link but could never get through our brick wall. Thank you so much (Janet McQueen, Clackmannan); - Hi Chris, I just cant thank you enough for all the wonderful work you have done on the Rose Family. I am absolutely delighted!! You so obviously know just where to find everything and it is a pleasure to read (Bronwen Tickner, England); - The package arrived on Christmas Eve and was a great hit with my nephews who are interested in their forbears. They were fascinated when I handed them the folder and said, this is your family tree on your Playfair side, and you re in it! Two hours later and all I d heard was look, we were here, and we were there, and I didnt know?! it was great! (Susan Playfair, Cairo, Egypt); - Thanks for everything so far. I ve enjoyed hearing from you. Your reports are intelligent and informative a rare combination today when most people seem to have forgotten how to write! (Carol Fritz, Alabama, USA); - You are worth your weight in Laphroaig and dark chocolate!! I cant believe you found those baptisms, I really wasnt holding out much hope. Thank you once again I havent stopped smiling yet. My husband says he will toast you tonight with a large dram of 10 year Laphroaig (duty free)! (Ruth Blair, Vancouver, British Columbia, Canada); - That was definitely an entertaining read!! (Scott Fleck, Nova Scotia, Canada); - I was immediately impressed with your accessability, and your prompt and detailed responses to my questions. Within an hour or two of each message sent off, you would respond with helpful information, and I really enjoyed reading the information you unearthed for me (Michael McQuary, Washington State, USA); - A wonderful research team, leaving no stone unturned. I recommend them highly to anyone who is looking for family in Scotland. Some things have been answered and as in Genealogy, some new questions have arisen. It s what makes this adventure so much fun (Maureen Marella, Las Vegas)

Lectures

1) Genealogy Without Borders; 2) Irish family history resources online; 3) Discover Scottish Civil Registration Records; 4) Down and Out in Scotland: Researching Ancestral Crisis; 5) Discover Irish land records; 6) A beginner's guide to British and Irish genealogy; 7) Discover Scottish land records; 8) The Godly Commonwealth - Discover Scottish church records; 9) Discover Scottish family history; 10) Instantly Buckled for Life - Scottish Marriage Records; 11) Scottish burgh and trade incorporation records; 12) A Decade of Remembrance: Researching Ireland 1912-1923; 13) An Irish House History; 14) British Civilian POWs in the First World War; 15) Scottish research resources before 1800; 16) Understanding Scottish inheritance records; 17) There's Been a Murder - The Mount Stewart Murder of 1866; 18) Writing family history articles; 19) Using the internet and PRONI for Northern Irish research; 20) Tracing the Irish in Scotland; 21) The Weavers of Perth; 22) An Irish house history; 23) British and Irish newspapers; 24) British censuses and substitutes; 25) Civil registration in the British Isles

Publications

1) Researching Scottish Family History; 2) A Beginner's Guide to British and Irish Genealogy; 3) A Decade of Centenaries: Researching Ireland 1912-23; 4) British and Irish Newspapers; 5) Discover Irish Land Records; 6) Discover Scottish Church Records (2nd edition); 7) Discover Scottish Land Records (2nd edition); 8) Discover Scottish Civil Registration Records; 9) Down and Out in Scotland: Researching Ancestral Crisis; 10) Irish Family History Resources Online (2nd edition); 11) Tracing Your Family History on the Internet; 12) Tracing Your Irish Family History on the Internet; 13) The Mount Stewart Murder; 14) Tracing Your Irish family History on the Internet (2nd ed); 15) Tracing Your Scottish Ancestry Through Church and State Records; 16) Tracing Your Scottish Family History on the Internet; 17) Sharing Your Family History Online (Jan 2021)
Certificates

Postgraduate Diploma in Genealogical, Palaeographic & Heraldic Studies (Strathclyde) , Postgraduate Certificate in Genealogical, Palaeographic & Heraldic Studies (Strathclyde)

Affiliations

Member of the Public Record Office of Northern Ireland's stakeholder forum. Member of the Scottish Genealogy Network.

Blog

scottishgenes.blogspot.com