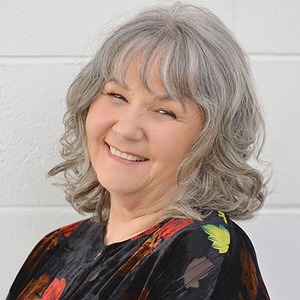 Family historian & genealogist at Ancestor Discovery Owner, Family History Academy, an online learning provider
Business Name

Ancestor Discovery

Non-Research Specialties

Author/Writer
Historian
Instructor
Lecturer/Presenter - On-site
Lecturer/Presenter - Virtual
Technologist
Web Designer

Research Specialties

Colonial
Emigration & Immigration
Military
Scots-Irish

Research Countries

Australia
Great Britain
Ireland
New Zealand

Research Time Periods

17th Century
18th Century
19th Century
Passionate about history and addicted to family history, Cathie Sherwood, the principal and founder of Ancestor Discovery has been researching her Irish, English and Scottish ancestors for over forty-five years. On her father's side, she has a Scottish grandfather who was born in India, educated in Scotland, emigrated to Australia and married the daughter of an Irish immigrant, a genealogy scenario shared by many. She also has an English (or Welsh) ancestor who, to this day, continues to be her main brick wall. Her mother's family are predominantly Irish, from both the Republic of Ireland and Northern Ireland.
Cathie has managed her own consultancy business and worked in universities for over twenty years, as a lecturer in information technology and education, and, for a period of time, as Director of a university-wide research and development centre, retiring as an Associate Professor. As a university academic, she presented at international conferences in the United States of America, Canada, Mexico, Greece, England, Sweden, Singapore, Japan and Norway as well as undertaking research and developing innovative courses in information and communication technology.
Cathie has completed the Society of Australian Genealogists' Certificate in Genealogical Research and the Diploma in Family Historical Studies. In addition, she holds a Master's degree in Education (by research), two graduate diplomas in information technology, a Bachelor of Arts degree and a 3-year Diploma in Teaching.
Cathie served on the Board of the Association of Professional Genealogists in 2022. She currently chairs APG'S International Affairs Committee.
Ancestor Discovery has associate researchers in Europe, the United Kingdom (England, Scotland and Wales), the United States of America, the Republic of Ireland and Northern Ireland. Each of these is fully qualified to undertake the searches required for local archives and repositories.
Services
Services include: Family history research in Australia, New Zealand, United Kingdom, Ireland and Scotland and elsewhere; lectures and workshops offered on numerous topics; photo restoration and web site development.
Geographic Specialties
Australia, England, Ireland, New Zealand, Scotland, India (for British in India only)
Degrees

Master of Education (by research),
Grad Dip Instructional Uses of Computers (Technology, Education, Interactive design),
Bachelor of Arts (History, Government),
Grad Dip Computers in Education (Technology, Education),
Diploma in Teaching (Education)

Languages

English

Repositories

All state archives in Australia, National Archives and National Library of Australia, National Archives of Ireland, National Library of Ireland, Public Record Office of Northern Ireland (Belfast), The National Archives (UK), New Zealand archives

Lectures

Lectures can be presented on a range of topics. Following are some examples:
* Identification, restoration and preservation of old photographs
* British India records
* Planning your family history research
* Breaking through brick walls
* Irish research especially land records and the Quakers
* Interpreting old handwriting
* Accessing Scottish records online
* Creating family history web sites using WordPress
* Finding the females in your family
* Using advanced genealogical methods
* Workhouses in Ireland
* Australian wills and probate
* Getting the most out of FamilySearch.
Certificates

Certificate in Genealogical Research (SAG, Australia)
Diploma in Family Historical Studies (SAG, Australia)

Blog