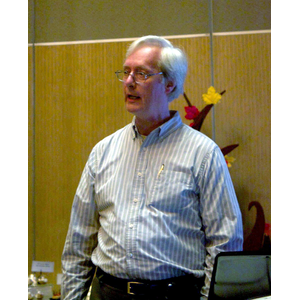 Not Taking Clients

Check this if you are currently not taking new clients.

Non-Research Specialties

Author/Writer

Research Specialties

Colonial
Land Records
Loyalists

Research Time Periods

18th Century
19th Century
20th Century
Wethersfield, Connecticut, United States
I have conducted research across a number of geographical areas primarily in New England, particularly Maine, New Hampshire and Connecticut; and also New York; Nova Scotia; New Brunswick; and, Quebec. Subjects generally have involved English, Irish and French immigrants and colonists, although projects have included other national backgrounds. Many projects have concerned Revolutionary War participants, particularly Loyalists. My profile appearing on Linkedin contains recommendations concerning my work.
Geographic Specialties
CT, ME, NH, New England
Degrees

J.D. (Law), B.A. (History)

Publications

Published in The American Genealogist, The New York Genealogical and Biographical Record, The Maine Genealogist, Maine Families in 1790, Connecticut Ancestry, The Connecticut Nutmegger, Journal of the Suffolk County Historical Society, and The Nova Scotia Genealogist.
Affiliations

New England Historic Genealogical Society, Maine Genealogical Society, Connecticut Society of Genealogists, Connecticut Ancestry Society, New York Genealogical & Biographical Society, Washington County (Maine) Genealogical Society, Maine Historical Society, and the Wethersfield Historical Society.
| | |
| --- | --- |
| Phone: | 860-803-4710 |
| Email: | brentmowen@sbcglobal.net |
| Street Address: | 42 Wells Farm Drive |
| Address 2: | |
| City: | Wethersfield |
| State/Province: | Connecticut |
| Country: | United States |
| Zip/Postal Code: | 06109 |