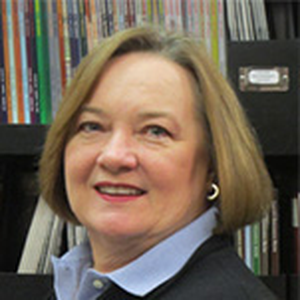 Family Historian & Researcher since 1979, Lecturer and Lead Genealogist for HeritageTrackers, LLC
Business Name

HeritageTrackers, LLC

Non-Research Specialties

Author/Writer
Columnist
Compiler/Indexer
Historian
Instructor
Lecturer/Presenter - On-site
Lecturer/Presenter - Virtual
Oral Historian/Interviewer
Reunion Planner

Research Specialties

Adoption
African American
American Indian
Civil War
Colonial
Court Records
Emigration & Immigration
Federal Records
Forensic
House Historian
Land Records
Lineage Societies
Mayflower
Migration
Military
Naturalization
Quaker

Research Counties

Adair County, Oklahoma, United States
Alpena County, Michigan, United States
Boone County, Illinois, United States
Canadian County, Oklahoma, United States
Cherokee County, Kansas, United States
Cleveland County, Oklahoma, United States
Dewey County, Oklahoma, United States
Douglas County, Kansas, United States
Fauquier County, Virginia, United States
Harrison County, West Virginia, United States
Lincoln County, Oklahoma, United States
Logan County, Oklahoma, United States
Monroe County, Mississippi, United States
Oklahoma County, Oklahoma, United States
Okmulgee County, Oklahoma, United States
Payne County, Oklahoma, United States
Pottawatomie County, Oklahoma, United States
Prince William County, Virginia, United States
Rappahannock County, Virginia, United States
Ritchie County, West Virginia, United States
Wabash County, Indiana, United States

Research Provinces / States

Alabama, United States
Arkansas, United States
Colorado, United States
Illinois, United States
Indiana, United States
Kansas, United States
Kentucky, United States
Mississippi, United States
Missouri, United States
New Mexico, United States
Ohio, United States
Oklahoma, United States
Tennessee, United States
Texas, United States
Virginia, United States
West Virginia, United States

Research Countries

England
Great Britain
Ireland
Northern Ireland
Scotland
United States
Wales

Research Time Periods

17th Century
18th Century
19th Century
20th Century
Oklahoma City, Oklahoma, United States
Billie Stone Fogarty, a full time professional genealogist, is the immediate past president of the Association of Professional Genealogists and serves on the APG Board of Directors.
A frequent speaker at national and state genealogy conferences, she is also former president of the Genealogical Speakers Guild. Billie is active on the regional, state, and local level in advancing genealogical research and open records access as the state liaison for the Records Preservation and Access Committee.
She serves the Oklahoma Genealogical Society (7 terms as President, Board of Directors) and the Oklahoma Historical Society (Board of Directors and Executive Committee, Research, Publications, and Development Committees).
She and fellow genealogist Matt McCormack developed and host a creative learning retreat for professional genealogists held at his farm in rural northeast Michigan called GenStock.
Her background as an educator shows through in her passion for leading others to discover their own family history. A more complete biography is available by email at billiefogarty@gmail.com, or by postal mail at: Billie Fogarty, P.O. Box 12964, Oklahoma City, OK 73157-2964
Degrees

MEd (Education), BS (Education, History)

Repositories

American Indian Archives, Oklahoma City, OK

Oklahoma Historical Society Research Library, Oklahoma City, OK

National Archives, Washington, DC

National Personnel Records Center, St Louis, MO

Family History Library, Salt Lake City, UT

Allen County Public Library, Fort Wayne, IN

National Daughters of the American Revolution Library, Washington, DC

Library of Congress, Washington, DC

Lectures

American Indian Ancestry:
• Discovering a National Treasure: The American Indian Archives
• Discovering the Trail of Tears Online
• Effectively Using the American Indian Collection on Ancestry.com
• Online Sources for Native American Research
• Proving Indian Ancestry
• Trail of Tears to Indian Territory
• Verifying the Legend of Native American Ancestry

Ethnic Ancestry:
• African American Ancestry
• African Americans in the Rev War
• Black Jack Pershing and the Chinese Mexicans

Female Ancestors:
• Bundling, Banns, and Bonds: Love and Marriage in Early America
• Finding Females in the Colonial Period
• Discovering Women in Colonial America

Emigration, Immigration, Migration, & Naturalization:
• Across America: Migration Routes of Our Ancestors
• Coming to America: Finding Your Immigrant Ancestor
• Immigration & Naturalization
• Indian Trails to Interstates
• Journey from Kentucky to Missouri Along the Ohio River
• Land Runs, Lotteries, and Homesteads
• Settlement American Style
• Southern Migration Trails
• Trails of Our Ancestors


Land Records:
• Bounty Land & the American Soldier
• Homestead Act and Land Entry Files
• How the Public Land Survey System
Shaped Our Country
• Measuring the Land by the Public
Land Survey System

Lineage Societies & Research:
• DAR & Genealogy
• Honoring Our Ancestors: First
Families of the Twin Territories
• What s My Line? Documenting for
Lineage Societies

Military:
• African Americans in the
Revolutionary War
• Bounty Land & the American Soldier
• Did My Ancestor Serve in a War?
• Finding Military Records
• Finding Your Civil War Ancestor
• Finding Your Revolutionary War
Patriot
• How the War of 1812 Impacted
Illinois
• Oh Say, Can You See: Causes,
Participants, and Records of the
War of 1812
• Salute to Veterans: Researching Our
Ancestors' Military Service
• War of 1812: the Forgotten War
• 1812 Bounty land in Arkansas,
Illinois, and Missouri

Miscellaneous:
• Conducting Effective Oral Interviews
• Did Your Ancestor Make the News?
• Document Your Family's Health
History
• Effective Use of the Internet
• Galveston Hurricane and Other
Disasters
• Genealogy Resolutions I Can Keep
• Have Ancestors...Will Travel: Taking
a Genealogy Trip
• Picking Cherries Without Hitting
the Pits: Using Other's Research Wisely
• The Great Madrid Earthquake and
Other Calamities That Shook Our
Ancestors
• Using Quaker Records for a Colonial
Family
• What's Online That I Shouldn't Miss
• When and How to Hire a Professional Genealogist


Organizing, Preserving, Sharing, & Writing Your Research:
• How Do I Keep All This Stuff
Straight: Organizing Your Research
• On Your Mark, Get Set, STOP! What to Do Before You Publish
• Organization for the Genealogist
• Organizing Your Genealogy
Electronically
• Share Your Research Without Putting Your Relatives to Sleep
• Write It or Lose It: Preserving Your
Family's History
• Writing for the Future

Society Management:
• Balancing the Needs of the
Genealogical Speaker and the Society
• Getting the Speaker Your Society
Needs
• Team Building in a Me-Centered Society
• When, Why, & How to Fire a Volunteer

For a more complete listing contact Billie at billiefogarty@gmail.com

Publications

Guidebook to Researching My Family Tree (Oklahoma City: Oklahoma Genealogical Society, 2010)

numerous family history books privately published for individual clients
Certificates

National Institute on Genealogical Research - Federal Records, 2001

National Institute on Genealogical Research – Federal Records, 2007

Institute of Genealogy and Historical Research - Advanced Military Research III: Mexican War, Indian Wars, & Civil War, 2008

Institute of Genealogy and Historical Research - Military Records Research II: Colonial Wars, French & Indian War, Revolutionary War, War of 1812, Regular Army, 2011

Salt Lake Institute of Genealogy - Advanced Evidence Analysis Practicum, 2012

Institute of Genealogy and Historical Research - Genealogy as a Profession, 2013

Institute of Genealogy and Historical Research – Instructor, Five Civilized Tribes, 2013

Salt Lake Institute of Genealogy - Principles of Forensic Genealogy, 2013

Salt Lake Institute of Genealogy - Advanced Genealogical Methods, 2014

Council for the Advancement of Forensic Genealogy - Forensic Genealogy Institute, 2014

Council for the Advancement of Forensic Genealogy - Advanced Forensic Evidence Analysis, 2014

International Genetic Genealogy Conference – Inaugural Conference, 2014

Ancestry Academy - Homesteads: An American Treasure, 2015

Salt Lake Institute of Genealogy - You Be the Judge: A Practicum Using Standards to Evaluate Genealogical Work, 2017

Salt Lake Institute of Genealogy - Early U. S. Church Records, 2018

Salt Lake Institute of Genealogy - Instructor, Native American Research, 2019

Salt Lake Institute of Genealogy - Technical Writing for Genealogists, 2020

Affiliations

Association of Professional Genealogists, Board of Directors, Life Member, president 2016-2019,

Genealogical Speakers Guild, president 2012-2015

Federation of Genealogical Societies, Delegate

Records Preservation and Access Committee, State Liaison

Oklahoma Genealogical Society, Life Member, Board Member & Officer

Oklahoma Historical Society, Life Member, former Board Member, Executive Committee & Research Committee chair

National Genealogical Society, member

Utah Genealogy Association, Life Member

National Institute on Genealogical Research, alumna (now called Genealogical Institute on Federal Records (Gen-Fed), former trustee

Institute of Genealogy & Historical Research, alumna and former instructor

Salt Lake Institute of Genealogy, alumna and former instructor

New England Historic Genealogical Society, member
| | |
| --- | --- |
| Phone: | (405) 203-1274 |
| Email: | billiefogarty@gmail.com |
| Street Address: | 4509 N. Classen Blvd |
| Address 2: | Suite 103 |
| City: | Oklahoma City |
| State/Province: | Oklahoma |
| Country: | United States |
| Zip/Postal Code: | 73118 |