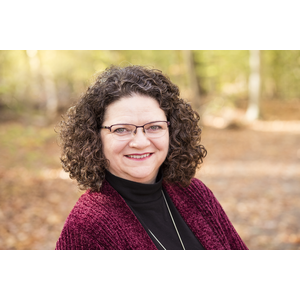 Education Director for the National Genealogical Society and Vice President of the Board for Certification of Genealogists
Not Taking Clients

Check this if you are currently not taking new clients.

Business Name

McGhie Family History

Non-Research Specialties

Instructor
Lecturer/Presenter - On-site
Lecturer/Presenter - Virtual

Research Specialties

Federal Records
Land Records
Latter-day Saints (Mormon)
Library of Congress

Research Countries

England
United States

Research Time Periods

19th Century
20th Century
Angela Packer McGhie, CG is a professional researcher, lecturer, and instructor. She is the Education Director for the National Genealogical Society and the Vice President for the Board for Certification of Genealogists. She enjoys coordinating and teaching courses at the Institute of Genealogy and Historical Research, the Salt Lake Institute of Genealogy, the Genealogical Institute on Federal Records, and the Genealogical Research Institute of Pittsburgh. Angela served as the administrator of the ProGen Study Program from 2008-2014 and is now on the board of directors. She has published in the APG Quarterly and the NGS Magazine, and was honored with a formal certificate of appreciation from the Association of Professional Genealogists for her leadership and service.
Geographic Specialties
MD, NY, UT, VA, Mid-Atlantic, Rocky Mountains, Washington, DC, Channel Islands, England
Degrees

B.A.

Repositories

National Archives, Daughters of the American Revolution (DAR) Library. Library of Congress

Lectures

Using Identity Characteristics to Locate Your Ancestors

Federal Land Entry Papers

Documenting Your Family History

Creating an Effective Research Plan

Strategies for Using Pre-1850 Census Schedules

Beyond Population: Researching in the Special Census Schedules

Reward for Service: Bounty Land Records

Locating Historic Newspapers

Mining Land Entry Records for Family History

Researching in Federal Land Records

Writing a Genealogy Business Plan

Exploring the FamilySearch Research Wiki

Essential Skills for Genealogists

Advanced Census Research

Locating Historic Newspapers

Beyond Certificates: Alternative Sources for
Documenting Birth, Marriage and Death

Genealogy Techniques Toolbox

Using the Genealogical Proof Standard

Time Management: Balancing the Demands of Our Many Clients

Studying Genealogy: A Personalized Approach

Becoming a Census Detective

Federal Land Records: History, Surveys and Laws

Tract Books: Master Index to Federal Land Records

Networking for Genealogists

Read All About Your Ancestors by Locating
Historic Newspapers

Virtual Genealogy Education

Accessing Records of the National Archives

A Genealogical Treasure Hunt in Federal Records

Publications

Review of Essentialism: The Disciplined Pursuit of Less. Association of Professional Genealogists Quarterly, vol. 30, number 3 (September 2015), 122.

Review of Genealogy Standards. The New York Genealogical and Biographical Record, Vol. 145, Issue 3 (July 2014), 237-239.

What Happens When We Do NOT Follow Standards. Association of Professional Genealogists Quarterly, Vol. 28, No. 4, (December 2013), 176-179.

"Researching in Washington, D.C." Virginia Tidewater Genealogy Quarterly, Vol. 44, No. 3 (September 2013).

Archivist Ferriero Hears From Researchers. Fairfax Genealogical Society Newsletter, Vol. 25, No. 2 (January 2010). Co-authored with Marie V. Melchiori.

Virtual Study Groups: An Opportunity for Continuous Education. Association of Professional Genealogists Quarterly, Vol. 24, No. 2 (June 2009), 93-96.

Finding Original Records on the Internet. The Family Tree, Newsletter of the Howard County Genealogical Society (April 2009).
Credentials

CG®

Affiliations

Past president of the National Capital Area Chapter of the Association of Professional Genealogists (APG)

President of the ProGen Study Group

Member of the Association of Professional Genealogists (APG), APG Writer's SIG, National Genealogical Society, Daughters of the American Revolution, New England Historic Genealogical Society, New York Genealogy and Biographical Society, and other local genealogical and historical societies.

Blog