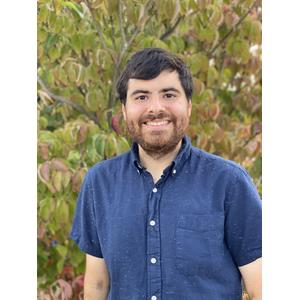 Non-Research Specialties

Archivist
Lecturer/Presenter - On-site
Librarian
Photographer
Technologist
Translator

Research Specialties

DNA Specialist
Forensic
Hispanic
Italian American
Jewish

Research Time Periods

19th Century
20th Century
21st Century
Alec Ferretti is a New York City-based professional genealogist, who works for the Wells Fargo Family & Business History Center, researching family histories for high net worth clients. He recently graduated from NYU and LIU's dual masters program, with degrees in archives and library science. Throughout his studies, he worked in various capacities in archives throughout New York City, including the Tamiment Library and the New-York Historical Society.
Alec specializes in the genealogy of 20th century immigrants to the United States alongside Italian genealogy, while dabbling proficiently in Latin American and Jewish Genealogy. Alec's own Jewish heritage served as the inspiration for his popular lecture on endogamy, in which he compared previously crowd-sourced shared centiMorgan values for endogamous and non-endogamous populations, in order to help weed through false matches.
Alec is a regular lecturer at genealogical societies in the New York area, and has presented at numerous conferences around the United States. He serves as the President of the New York Genealogy & Technology Group, an informal organization which meets bimonthly to discuss topics brought forth by members. Alec was recently elected to the Board of Directors of the Association of Professional Genealogists, and serves actively on the Board of Reclaim the Records, a nonprofit dedicated to wrangling public records from restrictive government agencies. Alec's passion is records access, and he dedicates much of his spare time to projects - sanctioned through Reclaim the Records or independently - which seek to ensure public records remain public.
Degrees

Bachelor of Arts (Anthropology & Italian)
Master of Arts (Archives)
Master of Library & Information Science

Languages

English, Italian

Testimonials

"Alec was wonderful. He is very knowledgeable and very communicative. He goes above and beyond. He stayed in touch while he was on vacation which I appreciated. He does not nickel and dime you. He is an absolute pleasure to work with."

"Alec is extremely thorough and communicates in a clear and precise manner. He is willing to make changes until I was satisfied. He truly knows his away around the investigative methodologies."

Lectures

March 2020: Strategies to Analyze Endogamous DNA, Utah Genealogical Association Webinar

March 2020: Novel NYC Records, New York Genealogy & Technology Group Webinar

February 2020: Novel NYC Records, Italian Genealogical Group, Bethpage, NY

January 2019: Strategies to Analyze Endogamous DNA, SLIG Colloquium, Salt Lake City, UT

January 2020: Intro to Italian Genealogy, Brentwood Public Library, Brentwood, NY

December 2019: Strategies to Analyze Endogamous DNA, JGSNY, New York, NY

October 2019: Italian Genealogy 101, Longwood Public Library, Middle Island, NY

October 2019: Finding Your Paisan: Case Studies, Italian Genealogical Group, Bethpage, NY

October 2019: Who are Reclaim the Records?, Irish Family History Forum, Bethpage, NY

September 2019: Intro to Hispanic Genealogy, Brentwood Public Library, Brentwood, NY

September 2019: Leveraging Freedom of Information Laws to Procure Novel Records, PMC, Salt Lake City, UT


September 2019: Strategies to Analyze Endogamous DNA, Professional Management Conference, Salt Lake City, UT

September 2019:Strategies to Analyze Endogamous DNA, DNA Genealogy Group of Long Island, Holbrook, NY

July 2019: Mismatched Mispocha: Strategies to Analyze Endogamous DNA, IAJGS Conference, Cleveland, OH

May 2019: NYC Vital Records Update & Italian Genealogy 101, APG New York Chapter


February 2019: Crash Course in Italian History, Italian Genealogical Group, Bethpage, NY


January 2019: Italian Genealogy 101, Connetquot Public Library, Bohemia, NY

November 2018: Making the Most of Ancestry.com, Italian Genealogical Group, Bethpage, NY


November 2018: Strategies to Analyze Endogamous DNA, APG New York Chapter


November 2018: Strategies to Analyze Endogamous DNA, New York Genealogy & Technology Group


October 2018: Navigating a Myriad of Search Interfaces, New York Genealogy & Technology Group


June 2018: Using the Antenati Portal, Italian Genealogical Group, Bethpage, NY

May 2018: In-Depth Analysis of DNA Matches: Segments & Centimorgans, New York Genealogy & Technology Group
Affiliations

Association of Professional Genealogists: New York and New England Chapters
National Genealogical Society
New York Genealogical & Biographical Society
Jewish Genealogical Society of New York
Jewish Genealogical Society of Long Island
Jewish Genealogical Society of Boston
Genealogical Society of Utah
Archivists Roundtable of Metropolitan NY
Italian Genealogical Group
DNA Genealogy Group of Long Island
Irish Family History Forum
German Genealogy Group
Gesher Galicia
| | |
| --- | --- |
| Phone: | |
| Email: | ancestorarchivist@gmail.com |
| Street Address: | |
| Address 2: | |
| City: | |
| State/Province: | New York |
| Country: | United States |
| Zip/Postal Code: | |