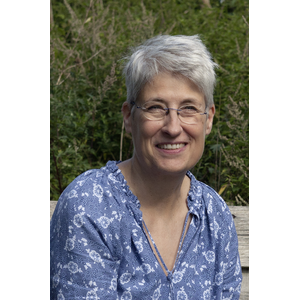 German genealogist with a law degree, specializing in 20th-century research.
Business Name

My German Family

Non-Research Specialties

Lecturer/Presenter - Virtual

Research Specialties

Adoption
Dual Citizenship
Emigration & Immigration
German American
Heir Searcher
Migration
Naturalization

Research Countries

Germany

Research Time Periods

19th Century
20th Century
Laage, Mecklenburg-Vorpommern, Germany
I am Ursula C. Krause, a German genealogist with a law degree. After a career as a commercial lawyer in Germany and Sweden, I founded Rootseekers - Genealogical Research and More, offering German research through the centuries. After many years working as a Senior Genealogist for AncestryProGenealogists, I started My German Family in 2023. Being a sought-after expert in the field, I focus on 20th-century research, which is an ideal combination of my qualifications as a lawyer and a genealogist. I am pleased to say that during my long career as a genealogist, I have worked with prominent genealogy television programs such as "Finding Your Roots," "Who Do You Think You Are," and "Every Family Has A Secret," as well as the award-winning documentary "The Upside Down Book". In addition to my work for international television, I am well known in the German media with appearances on national television and in the German press.
Services
Researching 20th-century German family history can be a challenge, especially if you don't speak fluent German. Trying to find specific documents in various archives can feel overwhelming if you're not an expert in the field. Plus, Germany's strict data protection rules are a real hurdle to overcome. And this is where I come in.
I offer a wide range of services to assist you in your search:
Research for adoptees who were born in Germany and adopted internationally.
Research for descendants of German "war brides" who would like to know more about your mother's childhood, your grandparents, and great-grandparents.
Research for Descendants of Germans who emigrated during the 20th century, particularly after World War II.
Assisting people who are seeking to reconnect with a cherished family member or long-lost friend.
Assisting professional DNA researchers with expertise in German research.
When collaborating with me, you will not only receive a comprehensive research plan that outlines my search strategy, but I will also keep you regularly informed with progress updates. Upon completion of our research project, you will also receive a meticulous research journal detailing every step I have taken, and the conclusions drawn from the results.
Degrees

Legal Studies

Languages

German, English, Swedish, Norwegian, Danish, Dutch, French, Latin

Testimonials

When I asked Ursula Krause to do research for me into my German grandparents, I expected birth, marriage and death records for both my grandfather's and grandmother's sides of the family. What I got was those and more. Photos of the village and the church where my family worshipped. The unit history of my grandfather's World War I service. Leads to possible living cousins. And a candid cost-conscious appraisal of where research should be focused for the most benefit. In short, I got a thoroughly professional job from a thorough professional I wouldn't hesitate to recommend.
Judy G. Russell

Ursula is both a superb professional genealogist and a highly personable individual, who takes both pride and care in her research. She brings a superb knowledge of a wide range of sources, honed over many years of work. This is coupled with a forensically curious approach, rigorously objective, to obtain the best results possible. I have no hesitation whatsoever in thoroughly recommending Ursula. Having searched for a close family relative for over 30 years Ursula found the right information to complete the puzzle, successfully reuniting different parts of the family after 85 years.
"G."

[…] With some more digging, Ursula found a copy of my father's NSDAP membership and an identification photo. I was 73 years old, and this was the first time I had ever seen an identifiable photo of my father [who was missing in action in 1944]! When our apartment was bombed in 1943, we had lost everything including all pictures that my family had collected up to that time. When I think of the day I received that photo, I still want to give Ursula a hug. Near the end of this research, Ursula finally found an official death certificate for my father, issued in 1949 [...]. This was another most important document for me, because it confirmed that my father was a German citizen. This document became the source of my obtaining my own German citizenship confirmation in 2018. I am now a 2-state citizen, which gives me a great sense of closure.
Reiner Fabian, Tarrytown, NY

Lectures

1. Luther, Napoleon and the Kaiser - German History for Genealogists / 2. The Godparent Thing / 3. Finding Your Ancestor's German Hometown / 4. German Civil Records / 5. Working with Marginal Notes on German Civil Registers / 6. Off To America! / 7. Ten Things to Know Before Starting Research in Germany
For further information, please see the downloadable webinar list to the right.
| | |
| --- | --- |
| Phone: | |
| Email: | contact@mygermanfamily.com |
| Street Address: | |
| Address 2: | |
| City: | Laage |
| State/Province: | Mecklenburg-Vorpommern |
| Country: | Germany |
| Zip/Postal Code: | |