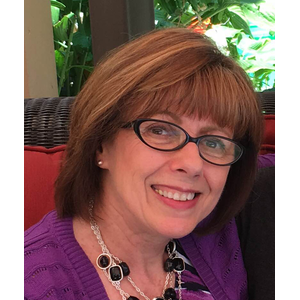 Not Taking Clients

Check this if you are currently not taking new clients.

Non-Research Specialties

Compiler/Indexer
Lecturer/Presenter - On-site
Lecturer/Presenter - Virtual

Research Specialties

Catholic

Research Counties

Andrew County, Missouri, United States
Buchanan County, Missouri, United States
Douglas County, Nebraska, United States
Erie County, New York, United States
Genesee County, New York, United States
Wyoming County, New York, United States

Research Provinces / States

Missouri, United States
Nebraska, United States
New York, United States

Research Countries

France

Research Time Periods

19th Century
20th Century
21st Century
Omaha, Nebraska, United States
Nancy Archdekin has over 40 years of family history research experience and has worked as a professional genealogist and lecturer since 2000.
Originally from Western New York, she currently resides in Omaha, Nebraska. She provides research throughout the US and is proficient in using civil and parish records from the Alsace and Lorraine regions of France where her ancestral roots originate.
Nancy volunteered at the Omaha Family History Center for 14 years, is a board member of the Western New York Genealogical Society and the current Production Editor of the WNYGS JOURNAL. She is a member of multiple national and local genealogical societies.
Nancy continues to expand her research and writing skills through a variety of educational venues. She received her bachelor's degree in French from the University of Nebraska, Omaha in 2013, and completed the Professional Genealogy Study Group (ProGen30) in 2017.
Salt Lake Institute of Genealogy (SLIG)
2016 – Advanced DNA Analysis Techniques

2017 – Advanced Genealogical Methods

2018 – Corpus Juris: Advanced Legal Concepts

2021 – Advanced Research Tools: Land Records
Genealogical Research Institute of Pittsburgh (GRIP)
2018 – Mastering Documentation

2019 – From Confusion to Conclusion: How to Write Proof Arguments

2020 – Advanced DNA Evidence

2021 – Ireland and Northern Ireland Research
Institute of Genealogy and Historical Research (IGHR)
2020 – Writing and Publishing for Genealogists

2021 – Advanced Methodology and Evidence Analysis
Geographic Specialties
Western New York, Midwest, Alsace (France)
Degrees

B.G.S. (French), B.A. (Chemistry)

Languages

Reads basic Latin and German documents; French (written and spoken)

Lectures

*Genealogical Proof: Making a Case with Indirect Evidence
*Getting the Genealogical Goods: Sweet-talking the Gatekeepers
*Look Before You Leap: Preparing for a Genealogical Research Trip
*Putting the Flesh on the Bones of Your Family History
*Revisiting Your Brick Walls
*When and How to Hire a Professional
Affiliations

Board Member, JOURNAL Production Editor, Facebook Admin, Western New York Genealogical Society (WNYGS)

Secretary/Treasurer (2016–2021), Association of Professional Genealogists – Great Plains Chapter (APG–GP)

Member:
National Genealogical Society (NGS)
Association of Professional Genealogists (APG)
Northwest Missouri Genealogical Society
Greater Omaha Genealogical Society (GOGS)
Omaha Area TMG Users Group (Founder)
| | |
| --- | --- |
| Phone: | (402) 203-2653 |
| Email: | archde.omaha@gmail.com |
| Street Address: | |
| Address 2: | |
| City: | Omaha |
| State/Province: | Nebraska |
| Country: | United States |
| Zip/Postal Code: | |