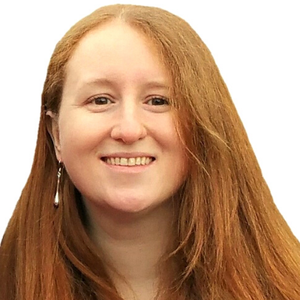 Owner of Genes & Genealogy~Professional Genealogist~DNA Detective~Speaker~Author~Historian~Official Genetic Genealogist of #AncestryHour
Business Name

Genes & Genealogy

Non-Research Specialties

Author/Writer
Blogger
Historian
Instructor
Lecturer/Presenter - On-site
Lecturer/Presenter - Virtual
Oral Historian/Interviewer

Research Specialties

Adoption
DNA Specialist

Research Counties

Ayrshire, Scotland, United Kingdom
City of Edinburgh, Scotland, United Kingdom
Clackmannanshire, Scotland, United Kingdom
Dunbartonshire, Scotland, United Kingdom
East Ayrshire, Scotland, United Kingdom
East Dunbartonshire, Scotland, United Kingdom
East Lothian, Scotland, United Kingdom
East Renfrewshire, Scotland, United Kingdom
Edinburgh City, Scotland, United Kingdom
Falkirk, Scotland, United Kingdom
Glasgow City, Scotland, United Kingdom
Inverclyde, Scotland, United Kingdom
Lanarkshire, Scotland, United Kingdom
Midlothian, Scotland, United Kingdom
North Ayrshire, Scotland, United Kingdom
North Lanarkshire, Scotland, United Kingdom
Renfrewshire, Scotland, United Kingdom
South Ayrshire, Scotland, United Kingdom
South Lanarkshire, Scotland, United Kingdom
Stirling, Scotland, United Kingdom
Stirlingshire, Scotland, United Kingdom
West Ayrshire, Scotland, United Kingdom
West Dunbartonshire, Scotland, United Kingdom
West Lothian, Scotland, United Kingdom

Research Provinces / States

Scotland, United Kingdom

Research Countries

Australia
Canada
England
Great Britain
Ireland
New Zealand
Northern Ireland
Scotland
United States
Wales

Research Time Periods

19th Century
20th Century
21st Century
I am a professional genealogist, DNA Detective, freelance researcher, speaker, author and historian. I have extensive experience both as a traditional and genetic genealogist. I specialize in the use of DNA testing for genealogical purposes and, in particular, solving adoption, unknown parentage, NPE, illegitimacy, foundling and all manner of unknown ancestor mysteries. I combine traditional research methods with DNA analysis to solve mysteries that paper records never could. I also use DNA testing in conjunction with paper trail research to confirm and advance family trees.
Additionally I take on traditional family history research work, tracing of long lost family members, speaking engagements, webinars, documentary and television research, tutoring, lecturing and book, article and blog writing.
I spent several years working on the ground-breaking Fromelles Genealogy Project tracking down appropriate DNA donors to help identify WWI soldiers buried in a mass grave in Northern France. I also served as the Genealogical Consultant on the official Fromelles documentary and have given talks on it in several countries.
I am an experienced public speaker and lecturer and have given talks at many major genealogy events such as Rootstech London, Family Tree Live, The Genealogy Show, Who Do You Think You Are? Live and Genetic Genealogy Ireland.
I hold an M.A. in English and Modern History from the University of St Andrews and a PgCert in Genealogical, Palaeographic and Heraldic Studies from the University of Strathclyde.
I am also the official genetic genealogist of ancestryhour.co.uk and one of the hosts of the hour itself each Tuesday 7-8pm GMT.
Family history, my own and others, is my passion in life and I love helping people solve mysteries and uncover more about their ancestors and heritage.
Services
I offer a wide range of genealogical and research services and accept clients on a global basis. I have worked on many UK, US, Canadian, Australian and New Zealand based DNA cases. If you are looking for a DNA specialist, I offer DNA consultations and undertake DNA detective work. I accept adoption, unknown parentage, NPE, illegitimacy, foundling and all unknown ancestor mystery cases.
I can also provide analysis of autosomal DNA results and tuition on how best to work with them; I offer tutorials on DNA and Genealogy topics on a one-to-one or group basis either online or in person.
If you are looking for traditional genealogical assistance, I also have a great deal of experience in this field and my specialisms are Scottish, English/Welsh and Northern Irish family history research. I can compile family trees, assist with brick walls and carry out archival research; I am based in Glasgow, Scotland and ideally situated to access records in Archives in Glasgow, Edinburgh and the surrounding areas.
I also offer a family tree review service; it is always a good idea to have a second set of eyes evaluate your work and with this service you get a professional genealogist checking you are on the right track and giving you hints and tips on how best to improve your tree.
Additionally I am a living relative specialist and offer a tracing service for long lost family members; I am registered with the Information Commissioner's Office (ICO) as a data controller under the Data Protection Act 1998 (Registration Number ZA256420).
As an experienced writer I also offer bespoke personalized family history books - I can write up your entire family history and create a detailed book your family will treasure.
I am an experienced public speaker and lecturer and am happy to accept commissions to speak on a number of different topics most particularly DNA testing for genealogy and my work on WW1 soldiers and the Fromelles Genealogy Project. I am also an experienced webinar presenter and happy to take on webinar and online workshop commissions.
Due to my work on Fromelles and other military cases, I have considerable experience when it comes to tracing the families of soldiers for DNA identification purposes and I regularly work on new WW1 and WW2 soldier cases when new battlefield remains are uncovered.
In addition to genealogical research, I take on a myriad of freelance historical research work especially documentary and drama research for television.
Finally I am also a freelance book, article and blog writer and welcome commissions to write articles for family history or historical publications and websites.
Please get in touch if you would like to commission any work!
Geographic Specialties
Scotland, England, Wales, Northern Ireland, Ireland
Degrees

PgCert from The University of Strathclyde (Genealogical, Palaeographic and Heraldic Studies)

M.A. from The University of St Andrews (English & Modern History)

Repositories

Glasgow City Archives & Mitchell Library
Local Archives in Scotland
National Archives of Scotland
ScotlandsPeople Centres

Testimonials

A selection of testimonies from Facebook:

"Michelle Leonard is a highly skilled DNA specialist and genealogist who successfully identified who my birth-father was, based on my DNA matches. Without her skill and abilities, I would not have been able to find who my birth-father was. Michelle was able to sift through the many DNA matches I had, identify common surnames and the links between them, and narrow down the list to one particular individual. Her work is truly impressive and I would wholeheartedly recommend her to anyone who is looking for a real, true DNA Detective. She is amazing!" - Paul Hellyer

"Michelle has recently solved a DNA mystery for me. It was a very sensitive issue and one that Michelle dealt with in a compassionate and sympathetic way. I wouldn't hesitate to recommend Michelle, she s thorough and has an absolute passion for her work. Thanks so much again Michelle xx" - Pat Mordin

"Michelle is incredibly professional, experienced and insightful. She helped me with my search and very quickly got to the answer I was looking for. I wish I had found her 10 year ago :-) Thanks Michelle" - Kevin Whitehead

"After 2 years of futile DNA analysis I gave up in frustration and hired Michelle to determine the parents of a deceased adopted relative. I am happy to say it was money VERY well spent. I am in Canada and Michelle in Scotland but the whole interaction from beginning to end was well organized and couldn't have gone more smoothly. I can't say enough about Michelle's DNA expertise, research and communication skills. The one-on-one hour consultation via Zoom, follow-up summary email and Ancestry tree are invaluable to me. She is amazing, I highly recommend her and as some else said on her facebook page, she is a true DNA detective" - Sheila Webber

Lectures

'Using Autosomal DNA To Maximum Effect'
https://www.youtube.com/watch?v=M1AqeqJslUQ

'Identifying the Fallen Soldiers of WW1: DNA on the Battlefield'
https://www.youtube.com/watch?v=wpAhtZSIAac

http://www.whodoyouthinkyouarelive.com/workshop/what-can-autosomal-dna-testing-do-your-family-tree

Publications

"Tracing your ancestors using DNA: a guide for family historians" - co-author (released June 2019)

http://www.ancestryhour.co.uk/blog/dna-testing-for-unknown-ancestor-mysteries https://www.forces-war-records.co.uk/magazine/issues/2016/07/#32-33
Certificates

Certificate in Genealogical, Palaeographic & Heraldic Studies (Strathclyde)

Affiliations

International Society of Genetic Genealogy (ISOGG) Scottish Genealogy Network
Society of Genealogists

Blog
| | |
| --- | --- |
| Phone: | 0141 556 0212 |
| Email: | michelle@genesandgenealogy.com |
| Street Address: | |
| Address 2: | |
| City: | Glasgow |
| State/Province: | |
| Country: | United Kingdom |
| Zip/Postal Code: | |