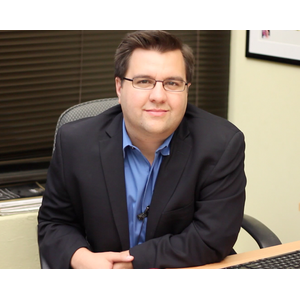 Active lecturer and researcher, focusing on Italian/Sicilian research, New York City, and New Jersey. @DigiRoots
Business Name

DigiRoots

Non-Research Specialties

Author/Writer
Blogger
Columnist
Instructor
Lecturer/Presenter - On-site
Oral Historian/Interviewer

Research Specialties

Irish American
Italian American
Naturalization

Research Time Periods

19th Century
20th Century
21st Century
Michael Cassara is a professional genealogist and speaker, based in New York City. He has conducted extensive research on his Italian/Sicilian/Irish/German ancestors and frequently speaks at genealogy conferences, including multiple presentations at RootsTech in Salt Lake City, the APG PMC, FGS, as well as for numerous societies throughout the United States.
He is the current Co-President of the Italian Genealogical Group, and a graduate of ProGen 43 and the BU Certificate in Genealogical Research program (OL19). A leading casting director for theatre and film, Michael started doing genealogical research at age 8 and pursues it a little more each year.
Geographic Specialties
NJ, NY, OH, Mid-Atlantic, Cleveland, Columbus, New York City, Italy
Degrees

Bachelor of Fine Arts

Languages

American English, Italian

Repositories

New Jersey State Archives,New York City Municipal Archives,New York State Archives

Lectures

Cemetery Crowdsourcing
Cemeteries frequently provide genealogists with clues that exist nowhere else. In recent years, even the most remote cemeteries have become accessible to researchers worldwide, thanks to the internet. This talk explores the future of cemetery research - including BillionGraves, FindAGrave, and other apps - and highlights different strategies and approaches to make the most out of cemetery research.

One-Name Studies: What Are They and How Can They Help Your Research?
A One-Name Study is "in-depth research on all occurrences of a single surname". In this talk, Michael explores the different types of one-name studies/surname projects, including the latest software and methodology as well as DNA/technology.

Putting Things in Their Place: Paying it Forward in the Digital Age
Have you ever found an old photograph, scrapbook, or family keepsake from someone *else's* family, and wondered how you might track down a descendant? This talk explores the many fascinating ways in which people are doing just that - helping to preserve our unique heritage and return things to where they belong!

21st Century Italian Genealogy
There has never been a better time to do Italian genealogical research! With more and more records now online, this talk provides a strong overview for the beginning researcher, while including some lesser-known resources that will be of interest to even the most advanced researchers.

Looking for something else? Michael is happy to create a custom lecture/seminar for your group.
Certificates

Certificate in Genealogical Research (Boston University) (OL19)

Affiliations

Association of Professional Genealogists (APG), National Genealogical Society (NGS), New York Genealogical & Biographical Society (NYGBS), New England Historic Genealogical Society (NEHGS), Genealogical Speakers Guild (GSG), Italian Genealogical Group (IGG)

Blog
| | |
| --- | --- |
| Phone: | (917) 426-7860 |
| Email: | michael@digiroots.net |
| Street Address: | |
| Address 2: | |
| City: | |
| State/Province: | New York |
| Country: | United States |
| Zip/Postal Code: | |