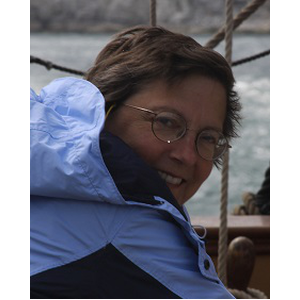 Genealogist at MKR Genealogy
Business Name

MKR Genealogy

Non-Research Specialties

Author/Writer
Blogger
Editor
Lecturer/Presenter - On-site
Lecturer/Presenter - Virtual

Research Specialties

Adoption
Catholic
Irish American

Research Provinces / States

California, United States
Ohio, United States
Washington, United States

Research Countries

Ireland
United States

Research Time Periods

19th Century
20th Century
Washington, United States
Mary Kircher Roddy grew up in San Rafael, California. She earned a Bachelor degree in Liberal Studies from The University of California, Riverside in 1982 and a Master's in Professional Accounting from the University of Texas in 1984. She earned a certificate in Genealogy and Family History at the University of Washington in 2005. She received her Certified Genealogist credential from the Board for Certification of Genealogists in 2019.
Mary became interested in genealogy in 2000 in anticipation of a sabbatical in Ireland where her husband was a Fulbright Scholar at the University of Limerick. She was sure she would complete all her Irish genealogy while her husband taught at UL and her children attended Monaleen School. Many years later, the genealogy is still a work in progress. But the trip to Ireland awakened something deep in her Celtic bloodlines, the Irish tradition of the Seanachi, the storytellers and historians of yore. Mary has published articles in Family Chronicle and Internet Genealogy.
Mary frequently lectures around western Washington state and the Pacific Northwest.
She is a member of the The Association of Professional Genealogists and on their board, and a member of the National Genealogical Society.
Services
Presentations for genealogy societies and libraries on many topics - see list below
Genealogy coaching - Let me help you learn to find your ancestors. We can strategize together how to solve your problems and you'll have the excitement of seeing your ancestral records for the first time.
Research services - I will create and execute a research plan to find the answers to your genealogical questions, and provide a written report.
Unknown parentage cases - I will make recommendations on the appropriate DNA test to take, and analyze your results to try to solve unknown parentage and ancestry problems.
California, Ohio, Washington, Western United States, San Francisco, Seattle, Ireland
Degrees

Master's in Professional Accounting - University of Texas, 1984

Bachelor of Arts, Liberal Studies - University of California Riverside, 1982

Lectures

Bagging a Live One: Reverse Genealogy in Action;
Read 'Em or Weep - Promise and Pitfalls in Newspaper OCR;
FamilyBrowse A Different Way to Look at FamilySearch.org;
Ins and Outs of Indexes - Keys to Unlock Probates, Deeds and More;
A Nose for News - Sniffing Out Stories in Newspapers;
A Decree of (Temporary) Divorce - My Life Without Ancestry.com;
Censational Census Strategies;
Writing the Story When They Left No Stories;
Spreadsheets 101: Excel-lence in Genealogy; Spreadsheets 201: Excel-lent Examples;
Spreadsheets 301: un-Excel-ed Tips and Tricks; Using Spreadsheets in Genealogical Research;
Spreadsheets 401: Excel-lent Inspiration
Where There s a Will (There s a Way to Find New Genealogical Information);
World War II Heroes - Telling Their Stories;
Crafting History: Creating Keepsakes to Preserve Family Memories;
More Than Just Databases;
Time Will Tell - Using Timelines to Understand Your Ancestors;
The Evergreen State: Researching Your Washington State Ancestors;
Basics of US Genealogical Research;
Trails West: Crossing the Continent 1840-1869;
Fraktur und Fremdwörter*: Hacks for Reading Foreign Books & Newspapers (*foreign words);
Just the Ticket to Find Your Railroad Ancestors;
Direct Link to the Past - City Directories for Genealogy
Will develop new lectures as requested.

Publications

Magazine Articles:
"Put Your Data in Boxes and Watch the Clues Appear!" - Austin Genealogical Society Quarterly, 2015 Vol. 56 No. 4. Also published in The Journal of the Cape Cod Genealogical Society, Vol 5, Number 2, Fall 2015
"More Than Just Databases" - Journal of the Berks County Genealogical Society, Vol 36, Number 1, Fall 2015
"Read 'Em or Weep - Finding Your Family in Historic Newspapers" - Austin Genealogical Society Quarterly, 2015 Vol. 56 No. 2"
"OCR Technology - Optical Character Recognition or Oops Can't Read?" - The British Columbia Genealogist, June 2015. Also published in Orange County California Genealogical Society Newsletter Vol. 49, Issue 6, July 2015; The Endeavour, No. 123, June 2015, Botany Bay Family History Society, Sutherland NSW; Victorian G.U.M., Inc. News, January 2016, Volume 34, No. 1, Melbourne, VIC
"Bagging A Live One" - Internet Genealogy, June/July 2015
"245 Real and Precious Friends" - Family Chronicle, November/December 2014
"Is One Death Record Enough?" - Internet Genealogy, February/March 2014
"What Did They Do and How Did They Do It?" - Internet Genealogy, December 2013/January 2014
"Five Tips for Newspaper Research" - Internet Genealogy, June/July 2013
"The Tourists" - LifeStory Magazine, June 2013
"All About the Pretty" - LifeStory Magazine, May 2013
"Sailing In Their Wake" - Family Chronicle, May/June 2013
"Lt. Mark L. Golden: A Case Study in World War II Research" - Family Chronicle, May/June 2012
Credentials

CG®

Certificates

Certificate in Genealogy and Family History, University of Washington, 2005

Blog
| | |
| --- | --- |
| Phone: | (206) 550-7425 |
| Email: | mroddyn3@msn.com |
| Street Address: | |
| Address 2: | |
| City: | |
| State/Province: | Washington |
| Country: | United States |
| Zip/Postal Code: | |