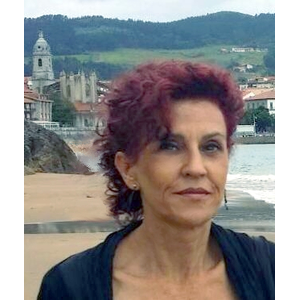 Historian, Archives senior technician, professional genealogist Director of HistoGenealogy
Business Name

HistoGenealogia / Professional genealogy-history

Non-Research Specialties

Author/Writer
Editor
Project Manager

Research Specialties

Catholic
Civil War
Colonial
Court Records
Emigration & Immigration
Heir Searcher
Hispanic
Jewish
Land Records
Lineage Societies
Migration
Military
Naturalization
Paleography (ancient/historical handwriting)
Royal/Noble Families

Research Countries

Argentina
Bolivia
Chile
Colombia
Costa Rica
Cuba
Dominican Republic
El Salvador
Mexico
Panama
Paraguay
Peru
Portugal
Spain
Venezuela

Research Time Periods

14th Century
15th Century
16th Century
17th Century
18th Century
19th Century
20th Century
21st Century
Valladolid, Castilla y Leon, Spain
I m a BA in Geography and History, specialized in Early Modern History. I have a Diploma of Profound Studies in Colonial American History. I m expert in palaeography. I have extensive professional experience in historical and genealogical advice and research, nobility accreditations, Sephardic research and palaeographic transcriptions of manuscripts. Depending on the research, I work in coordination with a group of specialists in several fields who is integrated in the Pandora Collective. I live in Valladolid (Castile Leon, Spain).
Soy licenciada en Geografia e Historia, con especialidad en Historia Moderna y acreditacion investigadora, DEA, en Historia de America colonial. Experta en paleografia. Tengo amplia experiencia profesional en asesoria e investigacion historica y genealogica, acreditaciones de hidalguia, investigacion de origen sefard y transcripciones paleograficas de manuscritos. Dependiendo de las necesidades de la investigacion, trabajo coordinada con un grupo de especialistas en diversas areas integrados en el Colectivo Pandora. Vivo en Valladolid (Castilla Leon, Spain)
Services
Historical and genealogical research and advice / Nobility research / Sephardic origin research / Paleography: manuscript transcripts / Archival and documentary works / Research in all civil, ecclesiastical, newspaper and library archives in Spain. Immediate availability for Spain center north and ((Castilla Leon, Castilla La Mancha, Galicia, Asturias, Santander, La Rioja, Basque Country and Madrid).
Investigacion y asesoria historica y genealogica / Investigacion de noblezas / Investigacion origen sefardi / Paleografia: transcripciones de manuscritos / Trabajos archivisticos y documentales / Investigacion en todos los archivos civiles, eclesiasticos, hemerotecas o bibliotecas de toda Espana. Disponibilidad inmediata para Espana, centro y norte (Castilla Leon, Castilla La Mancha, Galicia, Asturias, Santander, La Rioja, Pais Vasco y Madrid).
Geographic Specialties
Latin America, Portugal, Spain
Degrees

Bachelor of History, Diploma in Historical Research (Doctorate, DEA), Diploma (Paleography).
Licenciada en Historia, Diplomada en investigación histórica (Doctorado, DEA), Diplomada (Paleografia ).

Languages

Spanish, English, French, Portuguese

Repositories

Investigations: Sephardic origin, nationality, Spanish and Portuguese
Research resolved:
Bienveniste, Espinosa, Rosales, Merchante, Torre, Arias Montano, Alarcón, Cepeda, Carvajal, Coronel, Caballero, Vergara, Pacheco, Mármol, Sánchez de Sevilla, Álvarez de Toledo

Publications

Online publications, Advanced History Fronts / FAH = http: //frentesavanzadosdelahistoria.com / HistoGenealogia = http: //histogenealogia.com/revista/

Publicaciones en linea, Frentes Avanzados de la Historia/FAH=http://frentesavanzadosdelahistoria.com / HistoGenealogia=http://histogenealogia.com/revista/
| | |
| --- | --- |
| Phone: | +34 675615236 |
| Email: | maytediez@gmail.com |
| Street Address: | |
| Address 2: | |
| City: | Valladolid |
| State/Province: | Castilla y Leon |
| Country: | Spain |
| Zip/Postal Code: | |