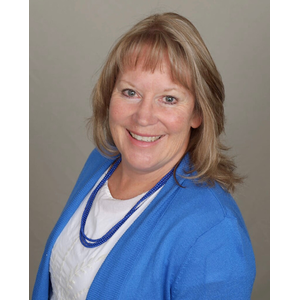 Pursing My Passions: hunting for clues, arranging the puzzle pieces and rejoicing in the Ahha moments!
Business Name

Gather Your Family

Non-Research Specialties

Instructor
Lecturer/Presenter - On-site
Lecturer/Presenter - Virtual

Research Specialties

Latter-day Saints (Mormon)

Research Provinces / States

Colorado, United States
Idaho, United States
Illinois, United States
Kansas, United States
Massachusetts, United States
Pennsylvania, United States
Utah, United States
Wyoming, United States
Arvada, Colorado, United States
Kathy Tarullo received her bachelor's in Family History from Brigham Young University.
She is a member of Foothills Genealogical Society, Genealogical Society of Utah, Colorado Chapter of the Association of Professional Genealogists, and the Director of the Arvada Family History Center.
Besides searching out ancestors, she loves spending time with her husband, six daughters, and 14 grandchildren.
Services
Arvada Family History Center Director
Geographic Specialties
Mid Western United States
Western United States
Degrees

Bachelor of General Studies (Family History/Genealogy), Brigham Young University

Repositories

Colorado State Archives
Utah State Archives

Lectures

Demystifying Federal Census Records
US State and Special Census Records
Googling for Genealogy
Pin the Past
Come Discover FamilySearch.org
Staying Current With the Genealogy Buzz
City Directories
Lost Women Finding a maiden name
Truths and Myths of Ellis Island
You Spit! Now What?
Certificates

~ProGen 40 Graduate,
~Salt Lake Institute of Genealogy 2021 - Advanced Techniques for Mastering Online Searches and Uncovering Digital Records,
~Salt Lake Institute of Genealogy Academy 2021 - The Path to Accreditation and Certification,
~Salt Lake Institute of Genealogy 2020 - Researching Like a Professional,
~Salt Lake Institute of Genealogy 2018 - Using Original Source Repositories.

Affiliations

~Association of Professional Genealogist - Colorado Chapter,
~Association of Professional Genealogists,
~Colorado Genealogical Society,
~Foothills Genealogical Society,
~Utah Genealogical Society,
~WISE - Wales, Ireland, Scotland and England
| | |
| --- | --- |
| Phone: | 13036650234 |
| Email: | kathy@tarullo.com |
| Street Address: | |
| Address 2: | |
| City: | Arvada |
| State/Province: | Colorado |
| Country: | United States |
| Zip/Postal Code: | |