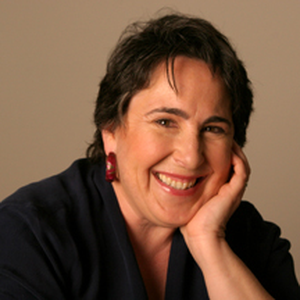 Chief Cook and Bottle Washer at Sherlock Combs Genealogy
Business Name

Sherlock Combs Genealogy

Non-Research Specialties

Author/Writer
Blogger
Lecturer/Presenter - On-site
Lecturer/Presenter - Virtual
Oral Historian/Interviewer
Translator

Research Specialties

Emigration & Immigration
Forensic
Heir Searcher
Holocaust
Jewish

Research Provinces / States

California, United States
Illinois, United States

Research Countries

Belarus
Moldova
Poland
Ukraine

Research Time Periods

19th Century
20th Century
21st Century
Montrose, California, United States
Jane Neff Rollins is a professional genealogist who cried when she first saw her grandfather's name on the 1900 census. She has researched in archives in Chicago, Los Angeles, New York, Washington DC, and Jerusalem. Although she can no longer read Tolstoy's War and Peace in the original Russian, she routinely translates 19th century Russian documents into English for clients and online databases. Jane has presented at the National Genealogical Society, Federation of Genealogical Societies, International Association of Jewish Genealogical Societies, Northwest Genealogy Conference and Genealogy Jamboree, and to multiple societies in Southern California. Jane's writing has appeared in the National Genealogical Society magazine, FGS Forum, Crossroads, Pennsylvania Legacies and elsewhere. Jane belongs to the National Genealogical Society, the Genealogical Speakers Guild, the Association of Professional Genealogists, and several local and State genealogy societies.
Services
Client research, lectures/workshops, Russian to English translation
Geographic Specialties
CA, IL, NY, Mid-Atlantic, Midwest, West, Chicago, Los Angeles, New York City, Poland, Ukraine
Degrees

MSPH (Epidemiology)

Languages

Russian

Repositories

FHL Library - West Los Angeles, Los Angeles Public Library Genealogy Division, SCGS Library, UCLA Research Library, Los Angeles County Courthouse, Los Angeles City Archives, University of Judaism Ostrov Library, Spielberg Oral History Collection/University of Southern California; Hebrew Union College Special Collections

Testimonials

"Your classes were so stimulating, excellent and WOW!. Usually I get home from a class and start trying to find the things the instructor told us about and I meet more brick walls but NOT this time... I found my Great Grandfather, Carl after listening to your talk who I have been looking for for over 10 years." Nancy Peralta "Jane Neff Rollins gave a spellbinding talk about how to deal with sensitive and scandalous discoveries. In the course of researching her family history, Rollins has ferreted out a raft of secrets and transgressions that relatives have hidden over the years including instances of bigamy, theft, spousal abuse, suicide, homosexuality and conversion. As more and more family dirt surfaced, Rollins found herself facing the fraught ethical question of what to reveal." David Laskin, best-selling author of "The Family" Read more: http://forward.com/culture/204417/a-report-from-the-jewish-genealogists-summer-ca/#ixzz3hWAkews0

Lectures

Vital Records Mash-up: Special Delivery: Documenting Birth With or Without a Birth Certificate; Marriage Made Manifest; Death Decoded - Documenting Death With or Without a Death Certificate; Let No (Wo)man Put Asunder – Researching Ancestors Who Divorce

Jewish Genealogy: Fundamentals of Jewish Genealogy; American Warp, Jewish Weft: Weaving Jewish Sources Into Genealogy Research; I Never Heard from Them Again -- Researching Relatives Who Died in the Holocaust; Westward Ho! – The Jewish Agricultural Colony in Sanpete County, Utah; From Babel to Benefit – Translation Tips for Foreign-Language Documents; Learn Just Enough Russian for Genealogy

Genealogy Potpourri: Save the Stories - Oral History Interviewing Tips; Real World DNA - Delights and Disappointments; There's No Business Like Family Business – Researching Ancestors Who Were Business Owners; Government Grunts: Researching Ancestors Who Worked for the Government; Sticking to the Union: Using Labor Union Documents for Genealogical Research; From Chernorudka to Chicago – Lessons Learned From Tracing One Family's Immigration Pathway; The Family Patchwork – Stitching Families Separated by History Back Together; Facebook for Genealogists; Sensitive Subjects: What to Conceal, What to Reveal; A Picture is Worth 1000 Words: Dating Your Early 20th Century Family Photographs

Publications

Jane Neff Rollins. Researching Jewish Ancestors Who Served During the American Civil War. Avotaynu, Vol.XXXVI, No. 3, Fall, 2020, pages 28-32.

Jane Neff Rollins and Andrea Massion, "Farming in the Golden Land: Jewish Agricultural Colonies West of the Mississippi," NGS Magazine (January-March 2020, Vol. 46: No. 1): 34-40.

Jane Neff Rollins, "Labor Union Documents: Genealogically Relevant Sources," FGS Forum (Spring 2019, Vol. 31: No. 1): 1-7.

Jane Neff Rollins, "Generations: Find Out How the Spanish Flu Epidemic of 1918-19 Affected Your Pennsylvania Ancestors," Pennsylvania Legacies (Spring 2019, Vol. 19: No. 1):34-35.

Jane Neff Rollins, "The Spanish Flu Outbreak in 1918-19 and How it Affected Your Ancestors," Crossroads (Summer 2018, Vol. 13: No. 3): 6-21.
Affiliations

APG; National Genealogical Society; Genealogical Speakers Guild; Jewish Genealogical Society of Los Angeles; Southern California Genealogical Society

Blog
| | |
| --- | --- |
| Phone: | 818-957-5014 |
| Email: | sherlockcombsgenealogy@gmail.com |
| Street Address: | 2029 Verdugo Blvd #195 |
| Address 2: | |
| City: | Montrose |
| State/Province: | California |
| Country: | United States |
| Zip/Postal Code: | 91020 |