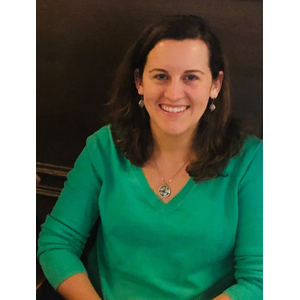 Shifting Sands Genealogy offers affordable family history services, specializing in research in Michigan and the broader Great Lakes region
Business Name

Shifting Sands Genealogy

Non-Research Specialties

Author/Writer
Family Heirloom Preservationist

Research Specialties

Anglican/Church of England/Episcopalian
Civil War
Colonial
Court Records
Emigration & Immigration
Federal Records
Historical Sites
House Historian
Land Records
Migration
Military
Naturalization
Neighborhood Reconstruction
Paleography (ancient/historical handwriting)
Photograph Analysis

Research Provinces / States

Connecticut, United States
Indiana, United States
Kentucky, United States
Massachusetts, United States
Michigan, United States
Minnesota, United States
New Hampshire, United States
New York, United States
Ontario, Canada
Rhode Island, United States
Vermont, United States
West Virginia, United States
Wisconsin, United States

Research Countries

Canada
England
Ukraine
United States

Research Time Periods

18th Century
19th Century
20th Century
I've been doing family history research for about 25 years. My interest in genealogy started at a young age, as I listened to stories (some true, some not so true!) from my grandpa about his parents, who were poor immigrants from Ukraine. I interviewed my family for a family history project in third grade and went on my first genealogy research trip when I was about 12 years old. As a lover of history and culture, I was easily hooked on genealogy.
I started Shifting Sands Genealogy in October 2020 so that I could help others learn more about their own family history! Why "Shifting Sands" as a business name? I grew up near the shores of Lake Michigan, with its massive dunes, dense forests, and sprawling beaches. Just like the winds coming off of the lake can cover up or expose driftwood, shipwrecks, and other hidden treasures, I love the challenge of uncovering long-forgotten pieces of family history. Imagine what could be waiting to be discovered in your own family tree!
Degrees

B.A. Anthropology

Languages

English

Repositories

Most in West and Central Michigan, including those in Grand Rapids, Lansing, Muskegon, Kalamazoo, and rural areas in between.

Testimonials

"Jamie is thorough and detail oriented as well as friendly and approachable."

"[Jamie] is beyond professional, handles delicate situations with grace, and I really believe has an innate ability to make connections and put pieces of family together."

"Jamie is an excellent Genealogist that assisted me with locating ancestral homes and churches in both Ireland and England and is MUCH more affordable than most other genealogy services. I'm very impressed with the information I received from her[.]"

"I'm looking forward to working more with Shifting Sands to fill in my family trees!"

Publications

"The Lost Village: From Ukraine to Michigan and Back Again," Michigana (Quarterly Magazine of the Western Michigan Genealogical Society), Vol. 67: Issue 1 (No. 269), 2021.
"The Value of Social Media in Genealogical Research," Michigana, Vol. 67: Issue 2 (No. 270), 2021.
Certificates

- Salt Lake Institute of Genealogy: Research in the Former Russian Empire & USSR, Evidence-Based Writing, and Fundamentals of Forensic Genealogy
- National Institute for Genealogical Studies: US Court Records; Nuts & Bolts of Reporting Research; Lives of Our Ancestors

Affiliations

- Western Michigan Genealogical Society (Board Member)
- New York Genealogical & Biographical Society
| | |
| --- | --- |
| Phone: | |
| Email: | info@shiftingsandsgen.com |
| Street Address: | |
| Address 2: | |
| City: | |
| State/Province: | Michigan |
| Country: | United States |
| Zip/Postal Code: | |