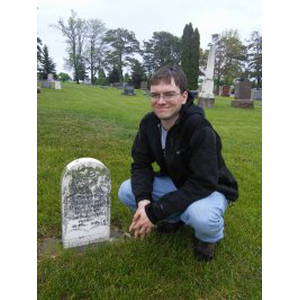 Professional Genealogist at The Handwritten Past
Business Name

The Handwritten Past

Non-Research Specialties

Author/Writer
Blogger
Instructor
Lecturer/Presenter - On-site
Oral Historian/Interviewer
Transcriber

Research Specialties

Adoption
Civil War
Court Records
DNA Specialist
Emigration & Immigration
Lineage Societies
Mayflower
Military
Naturalization

Research Countries

England
Italy
Luxembourg
United States
Wales

Research Time Periods

19th Century
20th Century
St Paul, Minnesota, United States
Professional Genealogist with specializations in DNA analysis, tracing US immigrants, US military research, and helping adoptees. Member of the Minnesota Genealogical Society Board of Directors and Chair of its Diversity and Outreach Committee. Chapter Liaison for the Northland Chapter of the Association of Professional Genealogists.
*Aids numerous adoptees and descendants of adoptees in finding biological family members.

*Traces ancestry of US immigrants from a variety of countries, including Luxembourg, Germany (Prussia, Bavaria, Württemberg), England, Wales, Netherlands, Italy, Poland, Czech Republic, Canada, Hungary, Australia, and Mexico.

*Co-Owner with APG member Mary Koeven of The Handwritten Past, LLC.
Services
*DNA Analysis
*Tracing biological ancestry (adoptee research)
*Researching origins and ancestry of US immigrants
*Uncovering the details of past military service
Geographic Specialties
South, Midwest, Great Plains, British Isles, Central and Eastern Europe, Minneapolis/St. Paul
Degrees

M. A. (English), B. A. (English)

Languages

Arabic (advanced), English (native), Italian (basic), French, Latin, Spanish (basic), German (basic), Latin (basic), Spanish (basic)

Repositories

*Hoffman Library (Minnesota Genealogical Society)
*Minnesota History Center
*University of Minnesota
*Hennepin County Courthouse

Testimonials

"The research and reports I have received from the Handwritten Past have been great. They are extremely thorough and documented. My family history traces back to Eastern Europe and to my amazement, they were able to find a marriage document from 1903. I am excited to receive each report and share findings with family members. I wholeheartedly endorse their work." -- Robert Malczyk

"David Moberly of the Handwritten Past is extremely knowledgeable about family history. David has worked with me on my Italian and Czech immigrant lines for around four years. I cannot say enough about his ability and talents which have pushed my family history forward. Where others became dead ended, David has been and continues to make breakthroughs for me. He has patience to answer questions and explain how things work. He is knowledgeable in FamilySearch, indexing, birth and death records. He uses creative research and exactness in finding family members. My family has been working on our roots for a long time and have hired other genealogists, and when they could not go further, David was able to go much further. He is very knowledgeable about computer usages, and uses his very good mind in a focused manner. I know other people who have used David and have been very pleased with his help and knowledge." -- James Vannelli

"In the 1920s, my great aunt was a missionary in China. My mother was named after her, but our family knew very little about her short stay there. David Moberly of The Handwritten Past did in-depth research of Cynthia s life and death, including finding college articles she wrote; obtaining copies of her letters and those of her acquaintances that were sent from China (some in Chinese); even getting information from the Reformed Church Archives in New York City. David was able to get pictures showing where Cynthia stayed and her grave, which is no longer there. His results let us travel with Cynthia as she taught school, decided to embark on her journey, arrived in China, worked hard to learn the language, fell ill, and died suddenly after only six months in the country. I was amazed at how David was able to make this distant relative become a flesh and blood person. Our family is grateful for all his work, and we highly recommend him and his expertise in genealogy." -- Donna Hoadley

Lectures

"Who is Peter Callahan? A Canadian-American Immigrant's Story," North Star Genealogy Conference, 2019, Minnesota Genealogical Society, 4 Oct 2019.
Affiliations

*Minnesota Genealogical Society
*International Society of Genetic Genealogy
*Association of Professional Genealogists
*DNA Doe Project
*National Genealogical Society
*General Society of Mayflower Descendants
*New England Historic Genealogical Society
*New York Genealogical and Biographical Society
| | |
| --- | --- |
| Phone: | (612) 443-9400 (leave msg.) |
| Email: | research@thehandwrittenpast.com |
| Street Address: | |
| Address 2: | |
| City: | St Paul |
| State/Province: | Minnesota |
| Country: | United States |
| Zip/Postal Code: | |