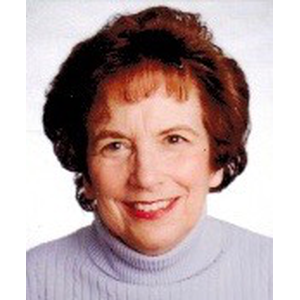 Genealogical Researcher - Heir Searcher - Consultant - Speaker
Non-Research Specialties

Editor
Instructor
Lecturer/Presenter - On-site
Lecturer/Presenter - Virtual

Research Specialties

Emigration & Immigration
Heir Searcher
Holocaust
Jewish
Naturalization

Research Counties

Kings County, New York, United States
Nassau County, New York, United States
New York County, New York, United States
Queens County, New York, United States
Suffolk County, New York, United States

Research Provinces / States

New York, United States

Research Countries

Germany
Poland
Ukraine
United States

Research Time Periods

19th Century
20th Century
21st Century
Dix Hills, New York, United States
Renee Steinig began to do genealogical research in the late 1970s, inspired by a cousin in Israel who made it look easy. Many family trees and some 18 years later, she went on to accept client work, serving attorneys as well as individuals eager to learn more about their families' pasts.
Her specialties include New York research, Jewish roots in Galicia, location of lost family, and due diligence for probate cases. She has testified as an expert witness in several New York Surrogate's Courts.
Renee's work in these and other areas is enhanced by her creativity, broad knowledge of genealogical resources, over 40 years experience, and deft use of numerous online databases.
Renee's research projects have brought her to archives and libraries across the United States, in western and eastern Europe, and in Israel. She was a member of the first group of genealogists permitted access to the files of the International Tracing Service (now the Arolsen Archives) in Germany, where she documented the fates of many family members who perished in the Holocaust.

In June 2014, Renee's discoveries about the Jewish roots of New York City's late Archbishop John Cardinal O'Connor were the subject of front-page coverage in the New York Times. She also made the news after finding evidence that the wife of a White House staffer was once on the Russian government's public relations team. Most recently, a news report covered her findings about the ancestry of Long Island congressman George Santos, disproving his claims that his grandparents were survivors of the Holocaust.
Her greatest joy has come from reuniting clients with previously unknown family.
Degrees

Barnard College - Bachelor of Arts (Sociology)

Languages

English; some French, German, Hebrew, and Yiddish

Repositories

Plainview, N.Y., Family History Center

Jewish cemeteries in Queens, Nassau, Suffolk, and Westchester Counties, N.Y., and in Baltimore, Md. and vicinity

Subscription access to numerous genealogy, newspaper, and people-finding databases

Testimonials

"Your genealogical kung fu is definitely the best. I am in awe." -- Michael Chabon, author

"Thank you to... Renee Steinig for her expert genealogical help." -- Daniel A. Cohen, Associate Professor of History, Case Western Reserve University, in "'Hero Strong' and Other Stories: Tales of Girlhood, Ambition, Female Masculinity, and Women's Worldly Achievement in Antebellum America"

"I turn to Renee Steinig for ongoing genealogical advice." -- Lawrence J. Epstein, in "At the Edge of a Dream: The Story of Jewish Immigrants on New York's Lower East Side, 1880-1920."

"YOU ARE AMAZING. Seriously, I am floored by your incredible kindness and the effort you have given to help." -- Lisa E., researcher

"You are a wizard..." -- Thomas A., researcher

"The information that you sent me sent shivers down my spine -- all the details, dates of my grandmother and great-grandmother. This is such a tremendous help to me." -- Gitty S., researcher

Lectures

Lectures given at recent Jewish genealogy conferences and to local genealogical societies and community groups include:

The American Dream: A Look at
Some Influential Americans' Immigrant Ancestors

Finding Cousin Mimi:
Looking for Lost Family in our Small Jewish World

From Bella to Joe, 2-3-43:
In Search of a Jewish GI's Family

Galicia Basics: What Every Galitzianer Needs to Know

It's a Small, Small World: Three Degrees of Jewish Separation

Paging Dr. Smith: In Search of a Birth Father

Scandals, Shandehs, and Lies:
The Stories Families Don't Tell

Tall Tales and Transformations: Researching
Two Families Who Changed More Than Their Names

What's a Jewish Boy Like You Doing in a Cathedral Like This? The Surprise on John Cardinal O'Connor's Family Tree
Affiliations

Jewish Genealogy Society of Long Island - co-founder, past president, longtime board member

Gesher Galicia - director, discussion group moderator, Family Finder editor

Jewish Records Indexing-Poland - Mielec Town Leader

Geni.com - curator

JewishGen Press - board member

Jewish Genealogical Society-NY - member

German Genealogy Group - member

Israel Genealogical Research Assn. - member

New York Genealogical & Biographical Society - member

National Yiddish Book Center - book "zamler" (collector)

JewishGen Discussion Group - active contributor
| | |
| --- | --- |
| Phone: | (631) 549-9532 |
| Email: | genmaven@gmail.com |
| Street Address: | 37 Westcliff Drive |
| Address 2: | |
| City: | Dix Hills |
| State/Province: | New York |
| Country: | United States |
| Zip/Postal Code: | 11746 |