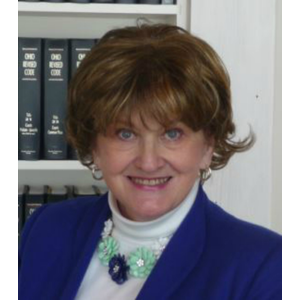 Peggy Clemens Lauritzen, AG, FOGS Presenter, Institute Lecturer, Researcher, Author Presenter, Corporate Conventions
Not Taking Clients

Check this if you are currently not taking new clients.

Business Name

Peggy Clemens Lauritzen

Non-Research Specialties

Author/Writer
Blogger
Columnist
Instructor
Lecturer/Presenter - On-site
Lecturer/Presenter - Virtual
Oral Historian/Interviewer

Research Specialties

Anabaptist
Children/Youth
Court Records
Gold Rush
Historical Sites
Land Platting
Land Records
Latter-day Saints (Mormon)
Migration
Paleography (ancient/historical handwriting)
Quaker
Scots-Irish

Research Counties

Allegany County, Maryland, United States
Amherst County, Virginia, United States
Anne Arundel County, Maryland, United States
Ashland County, Ohio, United States
Bedford County, Virginia, United States
Breathitt County, Kentucky, United States
Carter County, Kentucky, United States
Elliott County, Kentucky, United States
Lee County, Virginia, United States
Magoffin County, Kentucky, United States
Perry County, Kentucky, United States
Richland County, Ohio, United States
Russell County, Virginia, United States
Tazewell County, Virginia, United States
Washington County, Virginia, United States
Wise County, Virginia, United States
Wythe County, Virginia, United States

Research Provinces / States

Kentucky, United States
North Carolina, United States
Ohio, United States
South Carolina, United States
Tennessee, United States
Virginia, United States
West Virginia, United States

Research Time Periods

18th Century
19th Century
20th Century
Mansfield, Ohio, United States
Peggy Clemens Lauritzen, AG, FOGS, has an amazing ability to bring laughter into the lives of her audience members. One of her favorite photos is a picture of her mother on her way to a church picnic, then on to an afternoon of cemetery transcribing. It was taken just four days before Peggy was born!
Having grown up with parents that were deeply involved in genealogy takes her love of family history to a new level. Some people are amazed that she knew people that were actually born in the 1800's; her own grandparents. Listening to the stories from bygone years, touching the fabrics from quilts, dresses, blessing gowns, and bonnets all have added to the admiration of previous generations.
Peggy is a frequent lecturer at many local societies in Ohio, as well as Family History seminars. She has presented at Brigham Young University, and ICAPGen, and taught Continuing Education classes at several community colleges and The Ohio State University. One of her proudest moments was achieving the credentials that qualified her to be an Accredited Genealogist, a credential she has maintained for twenty-two years, for it polished her research skills.
She is a featured columnist in Reminisce magazine, has written several Legacy QuickGuides, and has filmed as an instructor for Ancestry Academy. In 2018, she was honored to be awarded Fellow of the Ohio Genealogical Society, and received the Laura G. Prescott Award for Exemplary Service to Professional Genealogy. She is a former researcher at Ancestry ProGenealogists.
Recently there have been several requests to speak to corporations, which is new territory for this researcher. It is quite enjoyable as business professionals as individuals are enlightened on a new way to leave a legacy.
Degrees

Brigham Young University - Idaho, Pathway Program with emphasis in Family History

Accredited Genealogist, 1998

Repositories

Ohio Genealogical Society
Family History Center, Mansfield, Ohio
Ohio Historical Connection, Columbus, Ohio

Testimonials

Thank you again for a wonderful presentation to our society last night. As I said last night, we found your presentation to be one of the best that we've ever heard. It contained so much useful information for our members. This is a difficult topic and you did a masterful job of putting this presentation together!

I attended your webinar Saturday on "Community Research Using the National Register of Historic Places." It was wonderful and you amaze me that you have found so much terrific information about your family.

Thanks for a fabulous webinar!! Yours are always so informative and useful. In fact, I could listen to you for hours.

Thank you for one of the most interesting lectures. I can't wait to explore the subject. I never miss any of your presentations.

Once again I am writing to tell you I loved your presentation! The Tax Records program was full of new information and new angles to try. As usual you give lots of information an an enjoyable and accessible way. Thank you. I will watch it again and try out some ideas given in the syllabus.

I would watch any program you offer, even if I don't think I have research on the subject. Consider me a fan!

Lectures

A Research Trip Around Ohio

America's Forgotten War - The War of 1812

America's Turnpikes, Rivers, and Canals

Analysis and Correlation: A Case Study on a Family Missing in the Census

Apprentices, Indentured Servants, and Redemptioners in America

Away, I'm Bound Away! - Migrations Into the Shenandoah Valley

Dark as a Dungeon; Researching Mining Records

Faith of Our Fathers

Finding Substitutes for Vital Records

Following the Money Using Tax Records

From the Shoebox to the Temple

Genealogy 101: A Four-Session Course in Beginning Genealogy

Genealogy-On-The-Go

Genealogy Travels With Miss Peggy (luncheon or dinner topic)

German Migration Into the Ohio

Hidden Gems in the FamilySearch Wiki

Ho to California! The Draw of the Gold Rush

Homespun and Calico: Researching the Lives of Our Foremothers

I'm Warning You! The Poor and Impoverished in Colonial Times

Improving Your Talent as a Genealogy Speaker

Let's Leave 'em Something to talk About

Memory Keepers

Migration Trails Across America

Migration Trails to the Ohio

Misbegotten Children; Tracing the Family Lines of the Illegitimate

National Register of Historic Places and the Historical Marker Database

Ohio and the Early Gatherings of the LDS Church

Ohio; the Great Land Experiment

Plain Folk - Researching Amish and Mennonite Families

Preparing For Your Cemetery Research Trip

Putting America to Work - The Records of the WPA (Works Progress Administration

Quaker Migration into America

School Daze

The Firelands, The Connecticut Western Reserve, and The Ohio Territory

The Old Northwest Territory; the First American West

The Scots-Irish in America

The Sun Shines Bright; Beginning Your Kentucky Research

The Watchfires of a Hundred Circling Camps

This Land is My Land! A Basic Land-platting Class

Ticked Off! Those Pesky Pre-1850 Census Tic Marks

Treasures in Township Records

Wild, Wonderful West Virginia!

Publications

Legacy QuickGuide: South Carolina Genealogy by Peggy Lauritzen (PDF Edition)

Legacy QuickGuide: Virginia Genealogy by Peggy Clemens Lauritzen (PDF Edition)

Legacy QuickGuide: Kentucky Genealogy by Peggy Clemens Lauritzen (PDF Edition)

Legacy QuickGuide: Tennessee Genealogy by Peggy Clemens Lauritzen (PDF Edition)

Legacy QuickGuide: West Virginia Genealogy by Peggy Clemens Lauritzen (PDF Edition)

Legacy QuickGuide: North Carolina Genealogy by Peggy Clemens Lauritzen (PDF Edition)
Credentials

AG®

Certificates

2018 Recipient, Laura G. Prescott Award for Exemplary Service to Professional Genealogy

2018 Fellow, Ohio Genealogical Society

Brigham Young University - Idaho, Pathway Program with Family History Emphasis

Affiliations

Ohio Genealogical Society
Utah Genealogical Association, Board Member
Association of Professional Genealogists, Secretary and Member of Executive Committee

Blog

alwaysanxiouslyengaged.blogspot.com
| | |
| --- | --- |
| Phone: | 4195431087 |
| Email: | misspeggy55@gmail.com |
| Street Address: | 3082 Touby Road |
| Address 2: | |
| City: | Mansfield |
| State/Province: | Ohio |
| Country: | United States |
| Zip/Postal Code: | 44903 |